You are viewing a single comment's thread from:
RE: Use @ThreeSpeak's Upvotes to Reward Your Most Engaging Followers!
I just logged in and got this: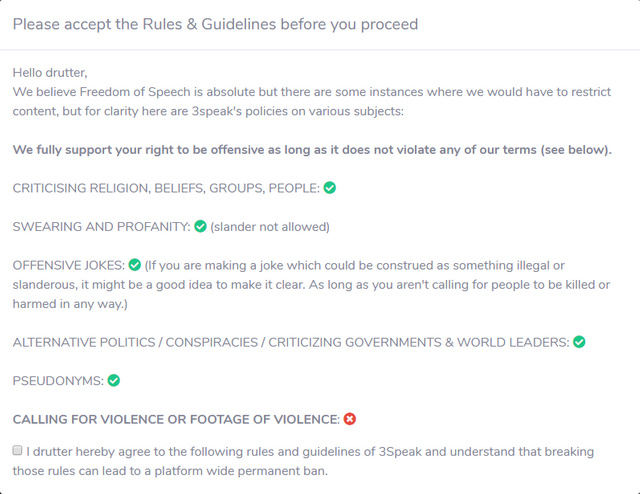 Before I can accept...
What exactly is "violence"?
My activism involves civil disobedience of unjust cannabis laws here in Canada. Sometimes, police use violence to break up our peaceful protests and markets. Would something like this be against the rules because it is "footage of violence"?