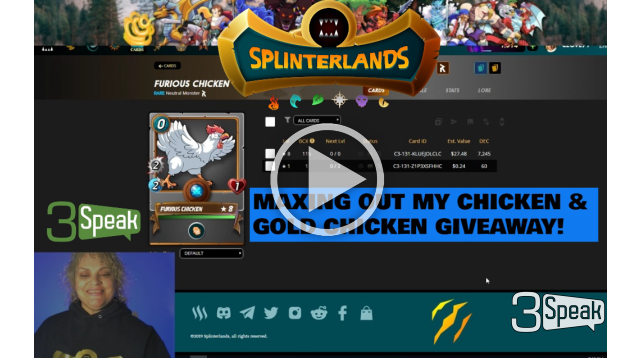 Hi everyone!
---
Update- 11-3-19- Congrats to @kryptokayden for winning this gold chicken for the funniest meme below in the comments!
I am here on Splinterlands- the best crypto game I know! I am so excited about the new cards recently added like this chicken! I love this card! Zero Mana! I am here shopping on the Splinterlands market! I am buying some new cards like the chicken and I end up maxing him out! I am excited to use him! Right now, I am #10 on the Splinterlands leaderboard and we have about 24 hours now to go until the end of season! It will be an exciting time as people will be getting free untamed packs that place in the Top 50! It is a blood bath out there, I wish you all luck in getting up high on the leaderboard! I hope to place in the top 50, we will see what happens. It is tough out there for sure. It can get stressfull as well as you can fall all the way to 60th place just by losing a few matches! I did this yesterday- I went from 15th place to 89th then back to 11th!! LOL! That was a crazy day! I am in need of end of season Splinterlands laughing! I want to see some memes about how crazy we all get during this time and how hard and stressfull it is to stay up there. There will be one lucky winner! The funniest meme to me will receive a Gold Furious chicken! Drop you best meme in the comments. These gold foil chickens are awesome as it comes with 1 melee. It was my first chicken actually, the gold chicken. Good luck everyone out there! We only have 24 hours to go until the season is over! Let's Gooooooo!!!!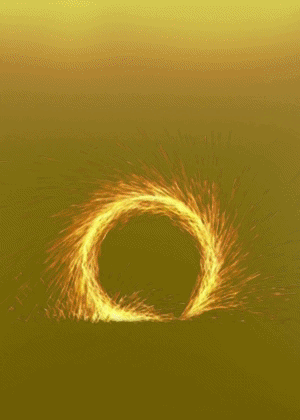 Remember to check out all of the tournaments going on! You can win a lot of DEC in them! Make sure you sign up for Splinterlands 1 MILLION DEC Tourney to celebrate the Kickstarter and Fundition early success HEREwhich will take place on November 7, 2019!
Get in the game NOW!
Are you new to Splinterlands? Contact me in Telegram or Discord for for a free starter set promo code to start battling Splinterlands and earning free crypto today!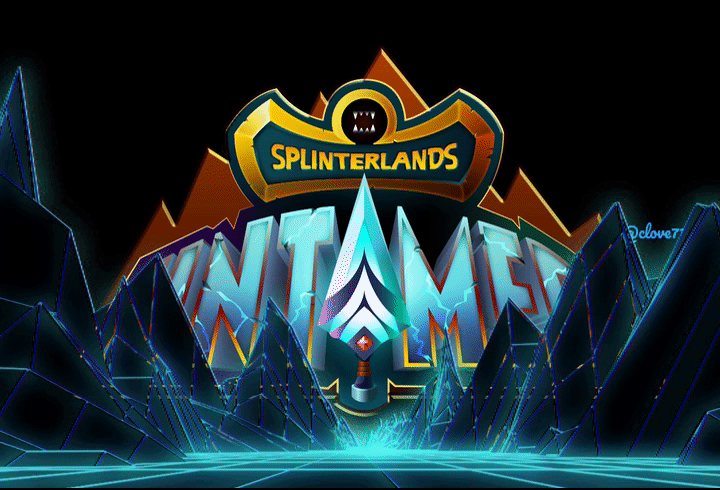 Have a great day in Splinterlands everyone!
I wish you luck in your battles and daily quest rewards!
I will see you all on the battlefield!
May the Monsters be with you.
Chris Love @clove71
Splinterlands Rep

Splinterlands Discord HERE
Facebook GroupHERE
Splinterlands Official Facebook Page HERE
Splinterlands Telegram HERE
Immortal Gods IG - HERE
YouTube Splinterlands Content - HERE
Splinterlands 3Speak Community - HERE
Splinterlands Dtube Content - HERE



---
▶️ 3Speak