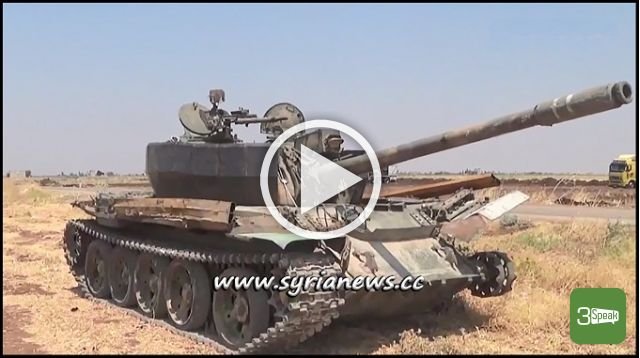 ---
Syrian security and Syrian Arab Army units discover, almost on daily bases, more weapons, munition, drugs, advanced communication devices, sniper rifles, and all tools needed for killing left over by NATO-sponsored terrorists all over the country.
These weapons and the drugs used by the terrorists to enable them kill without remorse are worth billions of dollars, why would citizens of countries like the USA, UK, France, or others who face hardship at home prioritize arming their own enemies from different terrorist groups to destroy another country that never posed any threat to them and never harmed them in the past, on the contrary, the Syrian security forces have on multiple occasions helped save hundreds of lives from those countries by alerting the law enforcement forces there about terror plots from terrorists arrested in Syria.
This is a compilation video report from the post: Syrian Security Confiscates Armored Vehicles, Weapons, Captagon, Drugs.
---
Follow @ArabiSouri on Twitter: Arabi Souri SyriaNews: www.syrianews.cc
Patreon: Arabi Souri
Donations are highly appreciated, just click on the Donate button via PayPal or Credit Card: Donate
#Syria #Iran #Russia #InformationWar #Wahhabism #Zionism #alQaeda #FSA #Nusra #ISIS #Terrorism #Saudi #Qatar #Israel #Net #Neutrality #Mainstream #MSM #Control #WarOfTerror #RegimeChange

---
▶️ 3Speak