I have been back at work for one full day and 3 hours and have almost finished going through my email box and catching up on a few urgent tasks - I was only gone a week, how can there be so much? It also looks like I am going to be travelling into Europe on a short-notice trip next week for a few days, travelling the week after in Finland and have a few other training events to prep for, plus develop some customer specific videos in between.
There has been a lot going on.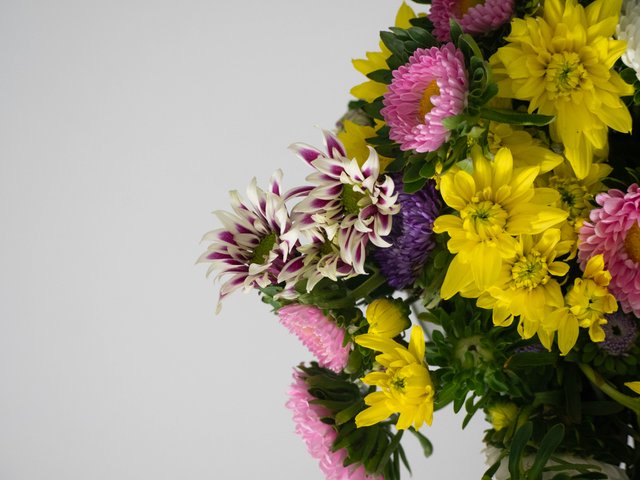 Tomorrow is our wedding anniversary. Oops.
I am not the greatest when it comes to landmark day preparation and worse for presents but I figure that with my wife starting a new job in a few weeks, it might be worth celebrating in some way and why not combine events.
I just don't know what.
Well, I am sure I will think of something. Perhaps I could write a poem for her and tag her in the post :D
Flowers are always good but I am not a big fan of remembering occasions with something that dies in a week or less and while I wouldn't mind going out to dinner together, we don't have a babysitter for our daughter.
BTW, plan your children so they aren't born the day before an anniversary.
Even though she is still ill, our daughter woke up all smiles and singing this morning and then remembered it was her actual birthday when she saw the balloons by her bed. She was so happy again, it was sweet. We gave her a small present to mark the actual day, Connect 4 and then she and I played a few rounds before I headed off to work. She is rubbish at the game and I could win - if I really wanted to.
For her birthday she also got a chef kit from her Aunty and a used oven that they have had for about 20 years.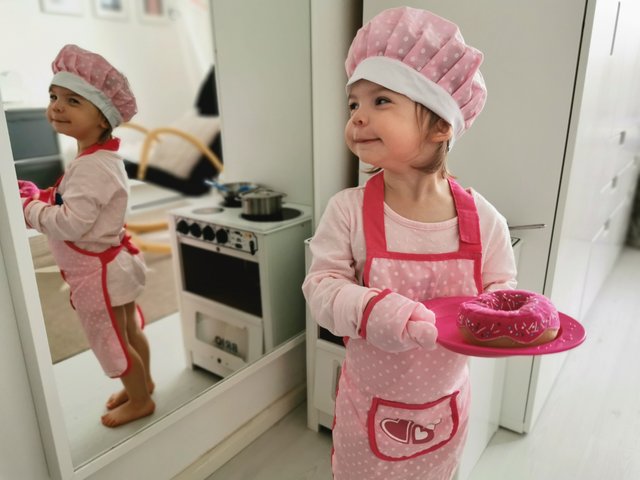 Look at that face! Definitely my kid, despite the blue eyes and light skin -
the smile over a donut is the giveaway.
But, this doesn't solve my anniversary conundrum at all but I do find that writing about various things surrounding the challenge I face helps clear my head and discover solutions. Since we all have various things to deal with daily, some more serious than others, writing is a good way to process thoughts. Sure, an anniversary present is not so important, but I use the same method for dealing with just about everything these days. Not everything gets posted to the blockchain though.
Well, a plan is forming, but in the highly unlikely scenario my wife does log into Steem today, I will keep it to myself for now ;D
Taraz
[ a Steem original ]