For the first time I think in my life, I locked the SIM on my phone and had to request the PUK code from my provider. It was a bit silly and likely because I have only had a couple hours sleep so wasn't thinking, but a few weeks ago I changed my operator for the first time in 16 years and forgot I hadn't changed the SIM pin yet. I have additional security set up so even with the pin into the phone, it isn't able to be accessed.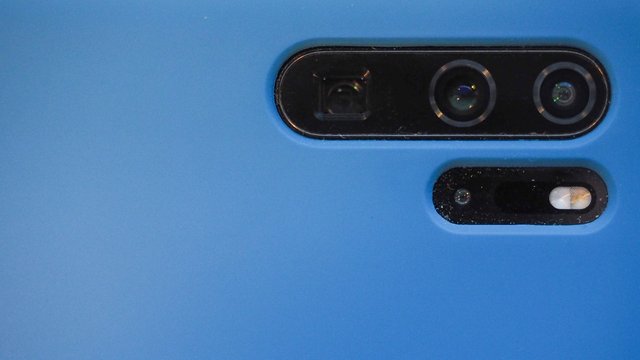 The last time I heard of someone locking their phone and needing the PUK was a while ago and they spoke of the drama of requesting it, the wait on the line, the verification needed etc and I was expecting similar. Thankfully, it didn't take more than 30 seconds online to get the code I was after, even though the site was in Finnish. Not bad - fucking convenient.
Convenience is a major reason why crypto hasn't gone mainstream yet, because for most people, the time it takes to learn about how and where to buy, trading, trust and of course the security involved in order to keep it all safe is just too many hurdles. We live in a world where people login to things using a Facebook or google API. The hurdles into adoption is much like a rudimentary filter that sorts out those who are willing and able, and those who are unwilling and unable.
Steem is a bit different in this as the filter into crypto isn't applied at the get-go as anyone can sign up without transferring any fiat, having to use an exchange or worry about security. Of course, all of these things are required, it just isn't necessary during sign-up and testament to this is how many people do not heed the warning of "do not lose your keys", and subsequently, lost their keys.
However, because there isn't this high-hurdle as a preliminary filter, pretty much anyone can join up and get started in crypto without knowing much about anything and just treating it like any other social media. For the first time in a very long time, I saw a contributor on a platform get a comment of advice about rewards, and they had no idea that it was a crypto platform at all - they just wanted to post their content. That is pretty cool.
Of course, that is not going to be the gateway in for most users as it is the crypto side and earning potential that is going to attract the majority and once here, the immutability, censorship resistance, ownership model, enablement of others and the ability to forever tip with minimal upfront outlay.
I think that because of this lack of filter, the churn (of real people) can be quite high at this point as the industry and Steem platform is inconvenient and uncooked, while most people like to go to a restaurant and have the meal brought to their table. Steem is more a "here are the ingredients, there's the kitchen" kind of place rather than, "here's one we prepared earlier", like in infomercials.
Convenience is a huge factor for mass adoption of anything and I think that this is where the applications on SMTs are going to have an advantage, because they will be able to unboard into the full experience of Steem through narrow gates that are tailored for enduser adoption and, their specific audience in particular. It will be up to the application owners and designers to build for their userbase rather than having a one-size-fits-all solution that has been predominantly used til now.
This includes the configuration of the SMTs themselves as the way they are designed will dictate a lot of the interest in them and whether the application will get supported. A great application with a poor tokenization model will struggle, while a great tokenization model with a mediocre app could do very well. I think that this will be increasingly apparent in the next bullrun and especially if it coincides with global economic failures.
Once interest starts to develop in blockchain and crypto at the consumer level, more development will take place on the UI and UX levels to capitalize on the market potential for eyes and usage. Before this point, the filters have already been applied to skew the people involved, the ones that don't need convenience and don't need glitz - yet. The time will come though.
Nearly all of the infrastructure is in place for blockchain and crypto now through convenient smartphones and connections that allow for usage and transfer, but the time of the blockchain application is fast approaching and it will be through these that the people will arrive. There are already marketplaces built for Android and Apple to enable the spread of the applications and I wonder how long it will take before these marketplaces start taking a crypto cut of the application sales and earnings, rather than fiat.
While everyone is looking for a killer App, dApp or platform of some kind, there will be thousands created with each playing a role in spreading the technology and making it familiar to see, use and therefore - convenient.
Just after the first viral app, many more will follow.
Taraz
[ a Steem original ]