I thought I'd have a chance to write over lunch, but found my laptop battery is dead. I looked around to find a socket where I was to no avail, so changed to a cafe where I knew there was, ordered a coffee, grabbed a seat and then, realised I do not having my charging cable with me. So, here I am on my phone.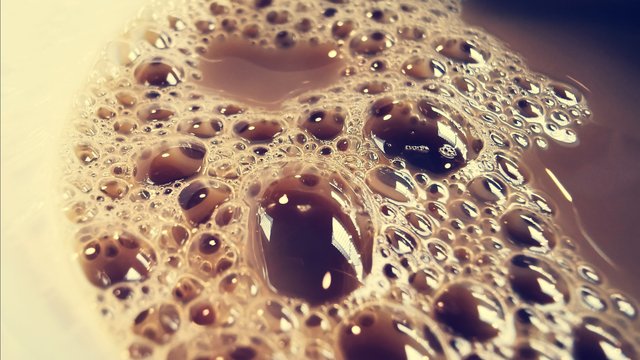 I have a very important customer delivery tomorrow that I have been prepping for, but I need more time than I have and other things to do also. The customer asked for me specifically for the delivery, so I promised I would do my best to accommodate what is a severely shortened time frame.
I work better under time constraints anyway, which is lucky, because I tend to lead an active life - the way I like it. Between 16 and 18 I spent most of my life bedridden and for the 6 years following that, severely limited in what I was capable. Probably why I find it annoying to sit around and do nothing when there are so many other things I could be doing.
There is the saying of, you don't know what you've got til it's gone, and I think I am fortunate to have had, lost and then worked back toward having it again in my life. Teaches something about personal gratitude, and just how useless so much of what people concern themselves with doing actually are.
Much of what we do in this world is relatively useless, but doing it makes us feel relevant in some way. For me, I help people achieve what they are looking to accomplish in various capacities and I enjoy the process and the learning I have to go through in order to do so.
For example, on Steem, I am pretty sure that I am an influencing factor in a lot more power up than power down as people who read my content tend to find reasons why they should. It could be the possibility of financial gain, it could be the ownership of experience, it could be the potential to be an early adopter in the next evolution of digital technology to shape our world with Web 3.0.
What I find is that those who are here for financial gain alone are the weakest among the group and the least likely to commit. While those who have or discover other reasons that give purpose to what they do, are the strongest.
Purpose is something that many might look for in life, but often they miss thst it is the work involved that makes it valuable. Rather than purpose, most seem to want outcome and if they could click their fingers and get what they want, they would forgo the work involved. They want to be unskilled lottery winners.
There is only one way to develop a skill and that is through practice and that takes time. No matter what the skill is, doing it is required. These days there are many tools at our disposal that mimic skills we do not have, for example rather than creative thought processes, we can Google the answers to out questions thoughtlessly. In time we lose the ability to think for ourselves and instead use the stored memory of the internet as if it is us who created it. Most people create nothing, they just repeat the words of others as if they are their own and may even feel as if they are thinking. Already robots.
Ever thought what happens to the online personality that loses access to the tools at their disposal - is the humor still available once the meme search fails? It is interesting to think about how much content is created on the Internet and then, how much of it is repetitive and has all been said before, even the vocabulary used gives away the cut and paste nature of source and the lack of thought involved.
Of course, people are much more likely to be trend-followers, not trend-setters as that is the nature of society, there is very little variation in the average of the moment, and the exceptional are much rarer than the availability biased view of the internet provides.
I had a discussion with a client this morning and gave an example to think about using the Finnish world running champion from about a century ago, Paavo Nurmi (the flying Finn)
If he ran a timed 5 kilometre race and 99 randomly selected people of the same age from his time ran the same, how far between the best time and the average? And the slowest?
Do the same now with the best runner in Finland and 99 randomly selected people and I am near certain that the difference between the best and the average will be larger gaps.
Back a century ago, the average person was narrower, but all had some level of skill. These days, there is more variation and there would be quite a few who wouldn't make it the 5 kilometers at all as the sheer physical size of some would be a massive hindrance.
The internet has allowed us visibility to the best in the world and it is easy to pick out brilliance in for example, the younger generations, but how does the average look? Take away their digital and social support frames, can they stand?
Perhaps they will never need to, however when it comes to passive consumption, there is no real skill development that takes place and very little that can be applied as a differentiation advantage since all of it is available for anyone to consume. Skill development has to be active to be obtained and unique enough with demand for it to make it valuable.
2 billion gamers in the world, very few will ever earn, 2 billion YouTube consumers, all will only ever watch a sliver of the 500+ hours of content uploaded every minute and, what they will predominantly watch is what others are predominantly watching, as that is the content that trends.
There is an opportunity cost in consumption too, and watching one thing means another can't be consumed at the same time and, there are only so many hours in the day. While hundreds of millions of people watched Gangnam Style on repeat, others developed a marketable skill by doing something valuable with the same time.
We are all influenced by our experience and it is an eat at your own cost restaurant. The future cost might not be apparent today, nor the benefits, but what we consume and how we behave is going to dictate what we can do.
Horses for courses, and each of our lives will run their course to whatever end that comes, based on how we run our race. Most of us are average, non-creative and repetitive consumers relying in the words and tools made by others.
Is it by necessity, design or choice?
Taraz
[ a Steem original ]