Thompson Reuters has entered into a consortium R3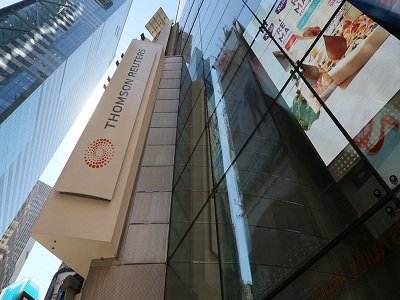 One of the largest media companies in the world is going to help the consortium in the development of services based on blockchain technology.
Thompson Reuters was the first of a list of the most influential global companies-suppliers of information, who decided to join the consortium R3. Recall that currently the consortium was created in September 2015, brings together more than 50 of the largest banks and financial institutions in the world, experts are developing standards and protocols for the use of the blockchain for the subsequent implementation of these decisions in the global financial industry.
"Supporters of blockchain technology claim that it has the potential to reorganize the financial markets. The technology underlying the digital currency bitcoin creates a shared database in which members can trace every ever made a transaction", — reads the statement of Thompson Reuters.
"The opportunities provided by this emerging technology, are extremely promising for us and our customers, and our aim in collaboration with R3, is a joint participation with the consortium and our customers in these key discussions of the industry, while we shape the future of financial transactions" — quoted by City A. M. the words of the development Manager, client solutions, Thomson Reuters Mark Rodriguez.
Previously, the Corporation Thomson Reuters became the organizer of the hackathon for developers of smart contracts Ethereum called HackETHon, which will be held in London from 9 to 11 September 2016.