One Black & White Photograph Daily for 30 Days – Day #1
Here's my first entry for the black & white daily photo challenge. Taken with an iPhone 6.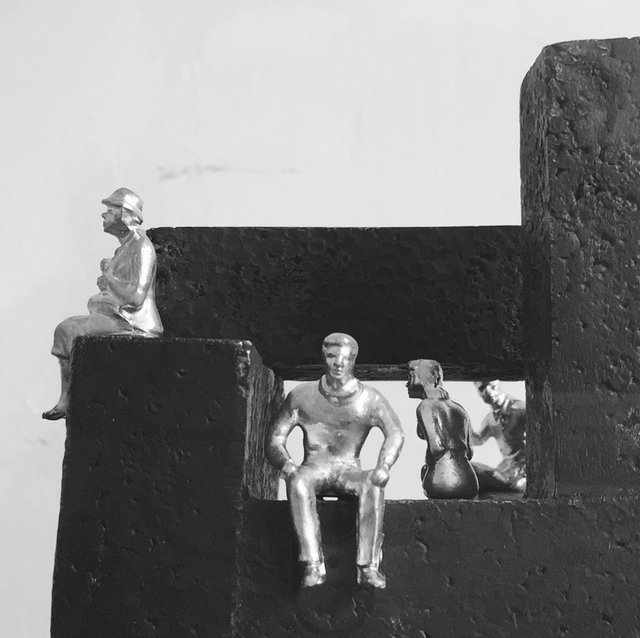 The woman wearing a hat is María Zambrano
A good friend of mine, Juan Ponce de León, gave me some years ago an exceptional gift: a little sculpture he had made as a project for a public contest in which he turned out to be a finalist. The Poet's Tomb is cast in bronze. Tiny silver-plated figures sit in the massive metal blocks making an awesome contrast .