Another thief. This time stealing from the poor. Will steemit prevail again?
Despite catching the last culprit who stole from our store, we have more. I'm trying to be nice about it, as I was reprimanded about calling the last person a dirt bag. This guy is even worse. He is caught stealing from a donation jar for a refuge for battered spouses.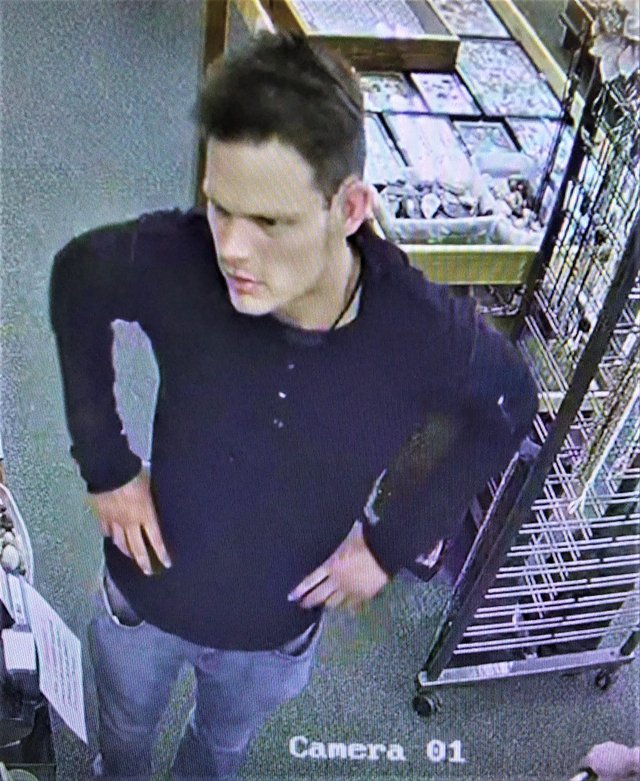 Note the jar on the counter with a slot on the top.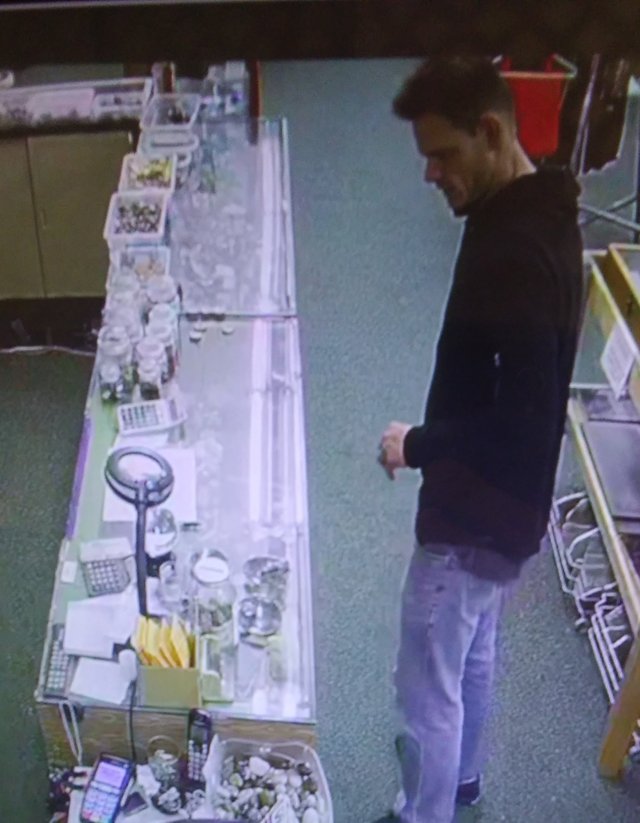 The culprit is looking at it while also watching the clerk.
He then opens the jar and pulls out a twenty dollar bill.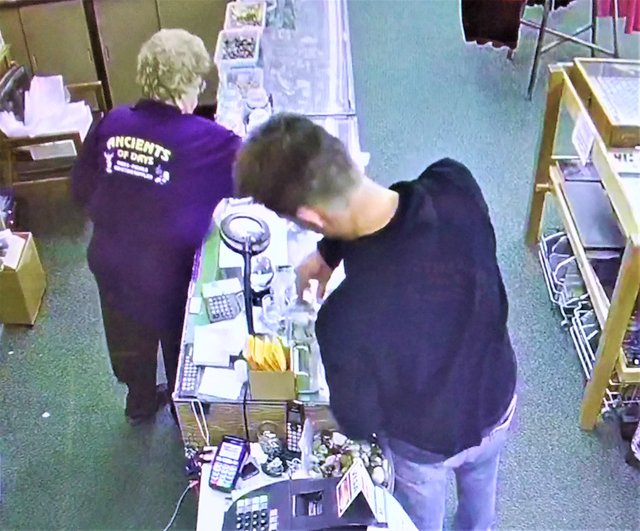 Here he has the twenty in his right hand before putting it into his pocket as he puts the lid back on the jar.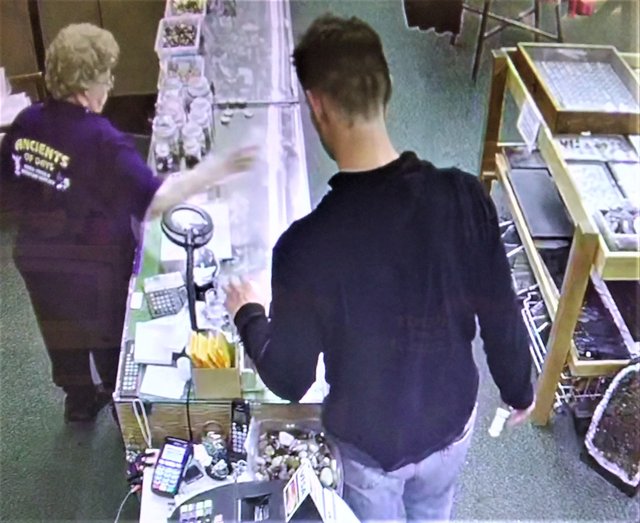 I tried to post the video we have, but was unable to do so.
The last thief was caught and items recovered thanks to multiple posts on steemit and Facebook. If anyone recognizes this individual, any help is greatly appreciated.