THE SHOPPING GAME: 16/07/2020 – BUYING YAMS IN LOCAL MARKET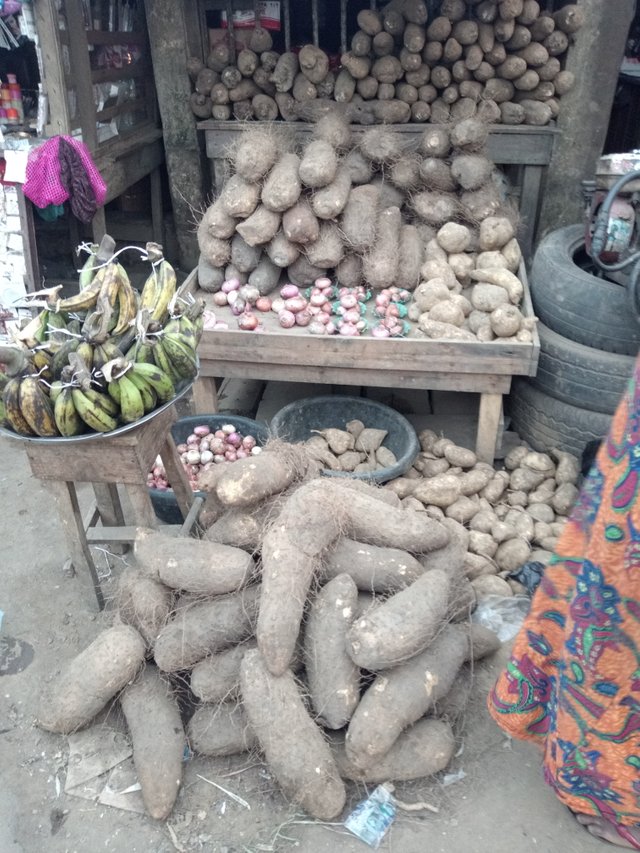 This is my first time of participating in shopping game and i really appreciate @steemblog for making this platform fun and interesting.
Buying foodstuffs in our market is very interesting.
Our local market which is called jankara market at jankara ijaye Lagos State Nigeria.
Jankara market is one of the best market in my area.
You don't just agreed to their initial price but price it down because is not a supermarket that the price is tagged and they won't tell you the actual price of what you want to buy.
Yam is one of the most consumable food in my country. Yam is a carbohydrates class.
I bought six tubers of yam
I tuber is #1000 which is equivalent to 10 steems because 1 steem is #100
6 tubers is #6000 which is equivalent to 60 steems.
I also bought youghut #200 equivalent to 2 steems.
Total amount is #6200, 17.7USD equivalent to 62 steems.