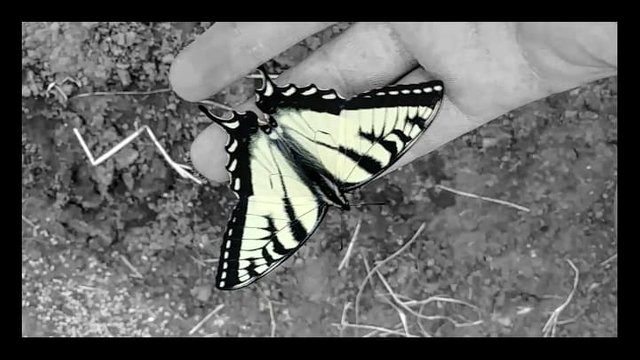 While I may work very hard here on the farm, I never miss an opportunity for a nice photo. 
I was working in the pen with the recently passed mom and her calf. The farmer's wife brought this butterfly to my attention, and we were talking about how it was potentially wet.
After loving on it for just a bit it finally flew off.
It was a lovely pale yellow color, so I wanted to accent it.
I hope you are all enjoying our adventure as much as we are!
Be well
~The Yeti

---
View this post on the Inner Blocks Community dApp for the best experience.