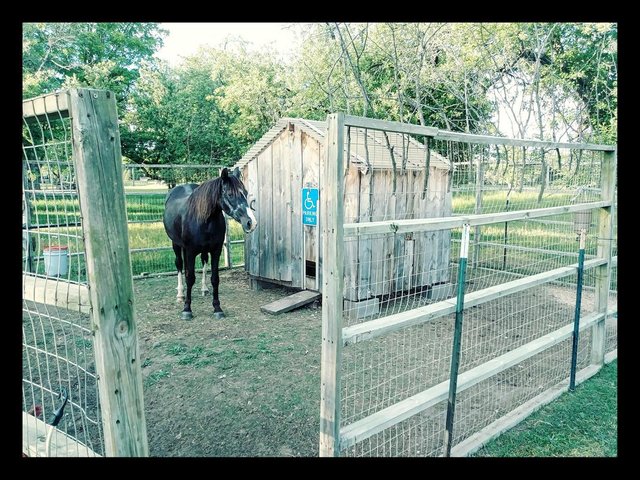 We had ourselves a little laugh the other day. Jay the horse had wandered her way into the chicken's run. 
You could say that she was in there just to steal their feed, but I think she was looking for a place to lay an egg. Haha
It's hard being a horse. 
I hope you are enjoying our adventure as much as we are.
Be well
~The Yeti
Come join us on The Inner Blocks discord!

---
View this post on the Inner Blocks Community dApp for the best experience.