Cleaning Up Charlotte (my chainsaw)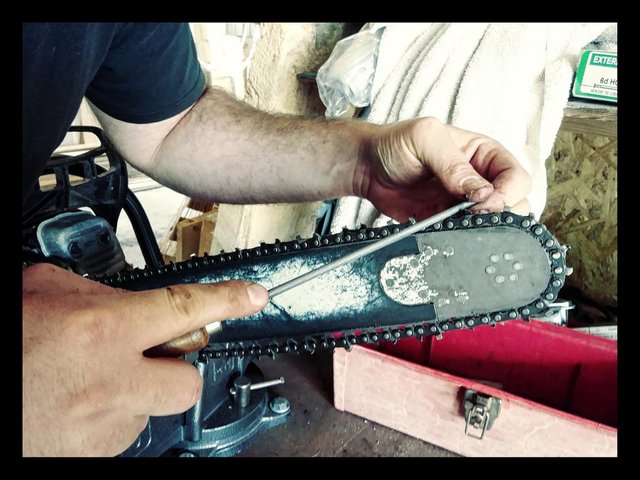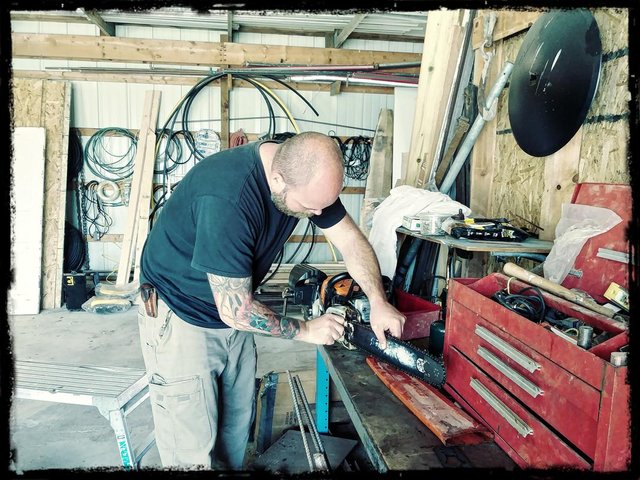 A few years back we were blessed with the opportunity to buy a brand new chainsaw. This came through a firewood customer preordering 5 cords of wood from me. They trusted that I was good for it, and God moved through that situation.
We went and bought a Stihl MS311. I love it. I can't even tell you how much wood I have cut with it. For atleast four years we cut firewood for a living, while on the homestead. It was not easy task, but it seemed to bring us together.
We could all get geared up, and then knock it out, one load or one order at a time. Like any good rig or piece of equipment, she needed a name. Don't ask me why we always call things she, but she needed a name.
Due to some fun movie references she was named...Charlotte.
I think it is important to take great care of your equipment, especially if you are relying on it to take care of your family. I have seen chainsaws be left on the back of trucks, left out in the rain, and ran into the ground.
Today I am prepping Charlotte for action. There is firewood that needs cut, and fences that need cleared. I sharpened three chains, filed the bar, cleaned the air filter, scraped all of the left over residue off. 
I got her all fired up, and she acted just how she always acted...hungry!!
I hope you are all enjoying our adventure as much as we are!
Be well.
~The Yeti

---
View this post on the Inner Blocks Community dApp for the best experience.