The Diary Game: 2020-Aug-17 - Park City - Daly Avenue Trail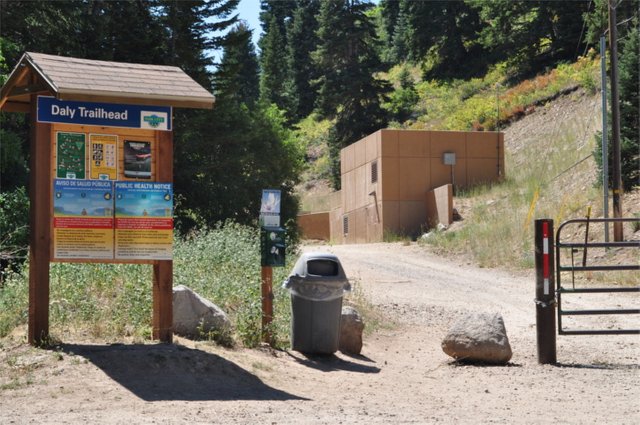 Welcome to my 17th post in #TheDiaryGame. I added another 2 km to my bike's kilometer and my pedometer reads 15017.
I don't have the cash to drive to the mountains; So I tricked someone into letting me drive them to Park City for a day hike. As it is mid summer and hot, we decided to simply hike up the Daly Avenue Trail.
Essentially Main Street turns into Daly Avenue and passes a number of quaint mountain homes. There is a trailhead shortly above the last house with a parking lot. The road continues on passed water works and the ruins of old mines in the area. The first picture showed the trailhead.
I found this lock set amusing. The gate has four interconnected locks. I guess that there are different agencies that want to get up the same canyon.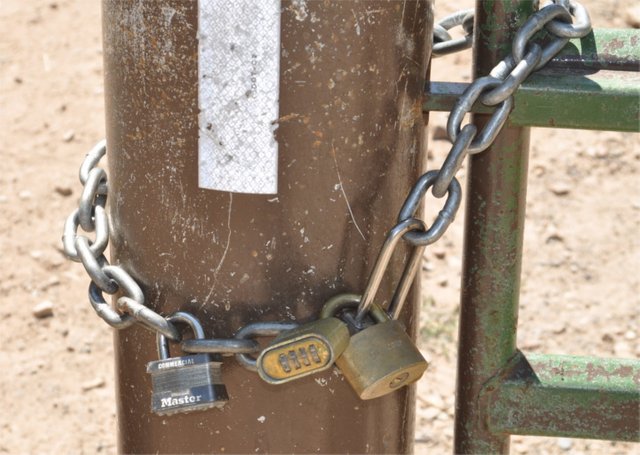 August is past the prime flower season. There were numerous flowers in the Aster family. The Aster family is so large that I feel uncomfortable trying to identify species. Here is a fun bouquet of daisies.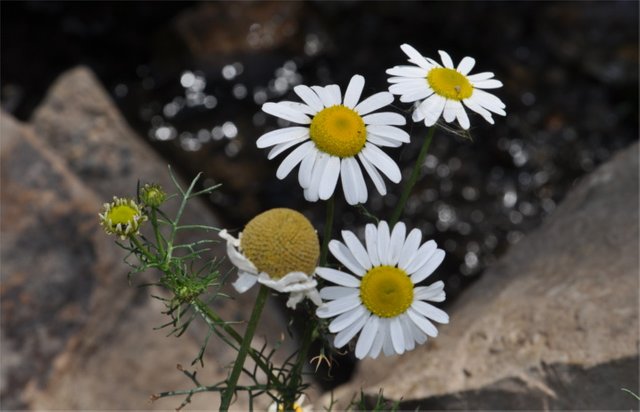 There were several thistles in various stages of bloom along the trail: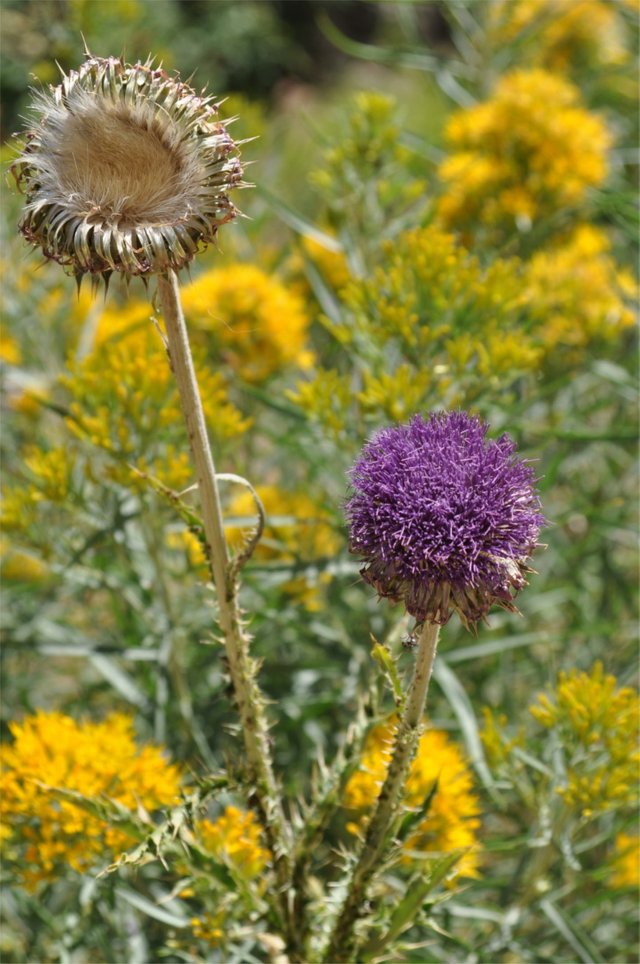 There was a huge water tower alongside the trail. There was a pipe next to the water tower with gushing water. The water filled the brook alongside the trail. This might be a mine reclamation project.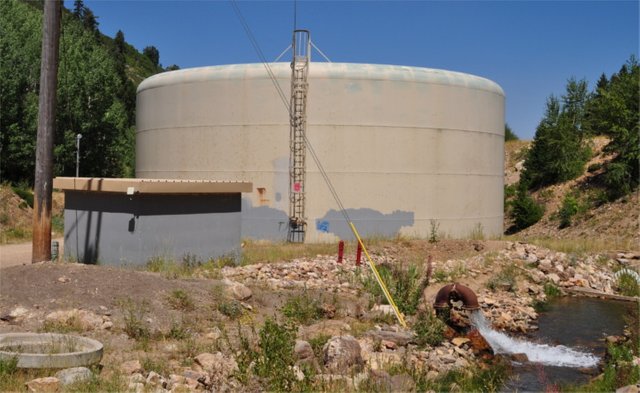 This second shot shows a close up of the water pipe.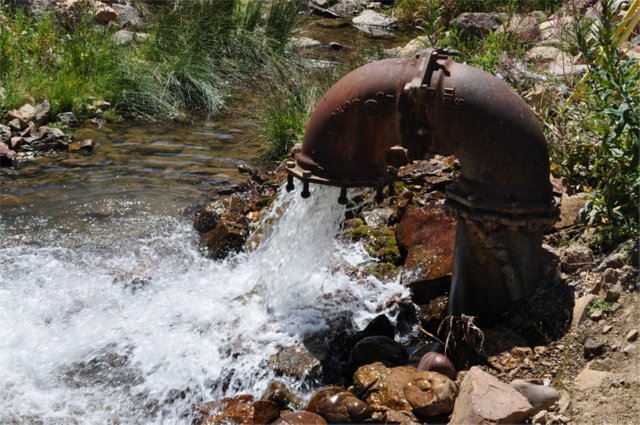 There were several other abandoned mine building around the Judge Mine Tunnel. but it is past 1:30 AM. So, I will finish labeling the pictures tomorrow. I will put all of the pictures on the Daly Avenue Trail page of my photo site. Here are some ruins: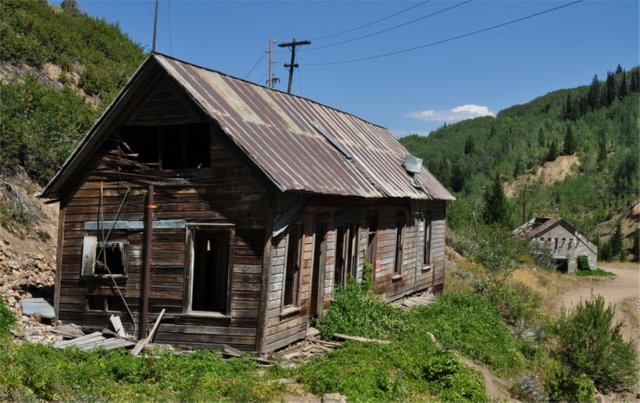 After the hike up the Daly Avenue Trail I returned to Park City to take some picture of the upper section of Main Street. The photos included pictures of the Old St Mary's Church. I then went down and took pictures of the new Saint Mary's Church as I wanted a complete set.
I then dined at Mod Pizza. The experience wasn't enjoyable as I had to wear a mask and couldn't understand the masked clerks who prepared the pizza. I wanted to get more veggies on the pizza, but I really couldn't understand what they said and ended up with a pizza with just meat and mushrooms.
I hope I wrote 300 words. I used SteemIt.com instead of SteemPeak.com as per the rules set by @steemitblog . I will see you tomorrow ... assuming that SteemIt does not censor my account.