The diarygame 31/08/2020: Teaching Chess To Street Children of Kampala
It's been a great day once again and I was privileged to receive an invitation to visit and train some of the street kids that I once trained chess months ago.
Meeting up with children is something that I love doing and it comes with natural happiness for me. I enjoy teaching children different sports that I know and today it has been chess.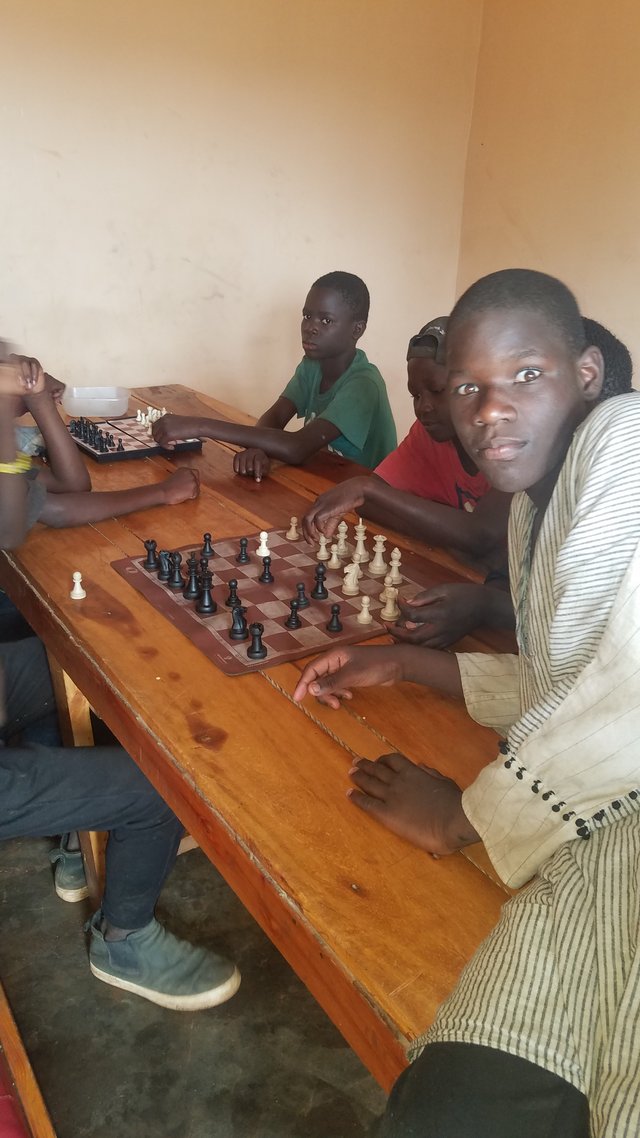 To some of us who understand this game should be knowing how beautiful it is. This game helps you improve on the way you think and improves on your intelligence.
It is said that chess is a game for the genius but me I say chess makes you a genius, I hope you will be able to pick up the difference.
It is always amazing to see children learn and improve and today I was filled with joy as I watched them play. They love the game and they are willing to spend much time playing chess rather than staying on the streets of Kampala. To me this is very awesome.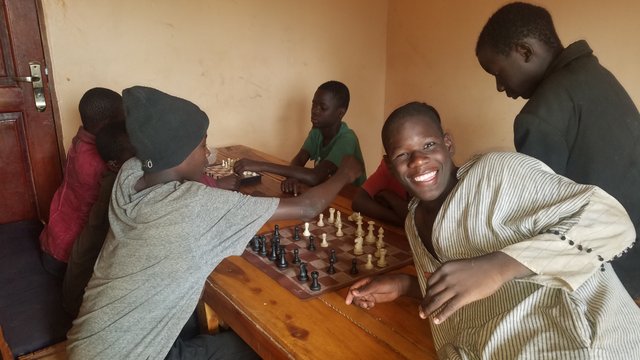 Together with the organization that is helping out to take of these kids we have a plan of taking the for national competitions such that they are able to play and associate with other people. We believe this will make them change the way they think and the way they look at life since most of them do not have families.
I also plan on starting to train these kids football as soon as we get the necessary tools and facilities that we need to start. The purpose of all this is to keep these children occupied with games that improve their lives and control them from going to the streets with out having to stop them directly.
I love these kids because they love each other, they support one another and they love competing between them selves which I have no doubt will produce good results in the due course.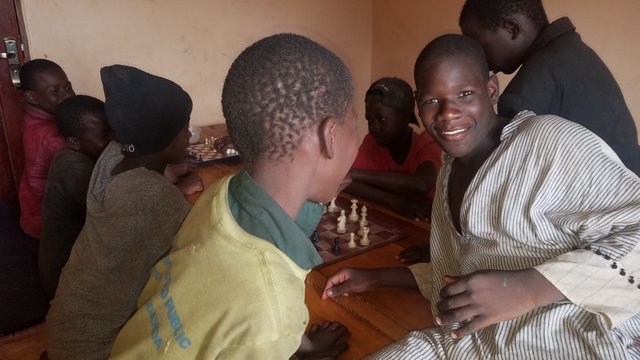 Basically that is how I spent my day and after spending some good time with these kids I had to travel back to my home in Mukono where I met up a few friends and we had a long argument about which team is most prepared and likely to lift the premier league title in this fourth coming season.
After that I headed direct to my home and cooked food then later showered and got hold of my computer and started watching how thecrypto and forex markets were moving .
All thanks goes to @yohan2on for introducing me to The diarygame
Thank you @manchochris from Uganda