THE DIARY GAME: 24/8/2020: WASH DAY ON MONDAY
After the long night, I had watched over the gate with some of the street boys, I retired to bed at exactly 6 am when I was sure that we are safe and we could effortlessly identify anyone who enters into the street.
I slept at around 6 am and woke up exactly past 11 am. It was a much-needed rest. I divided to wash my clothes because I was supposed to wash my clothes on Saturday but I could not because of my friend Wale who gave birth.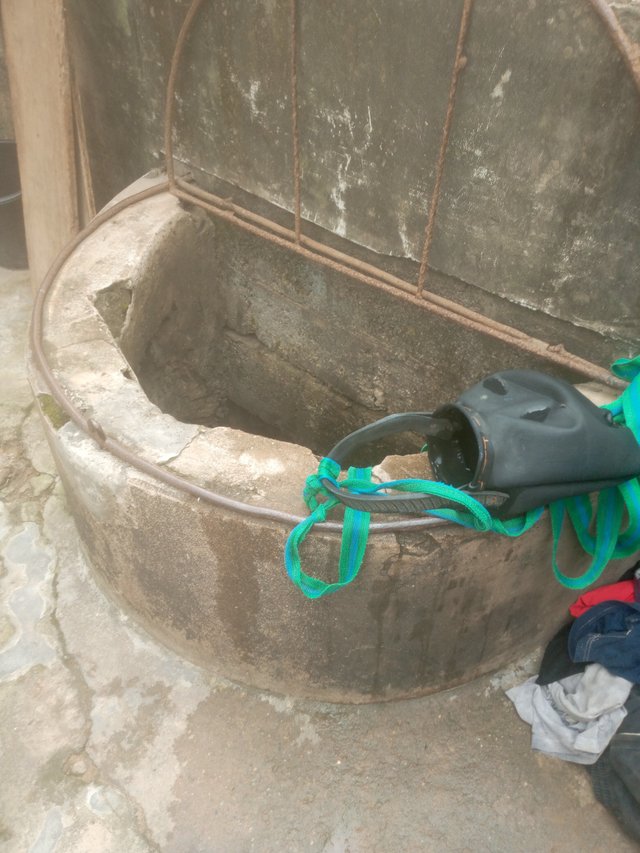 The well in the Compound at Babatunde banjo street, oshodi, Lagos state, Nigeria
Due to the fact that there was no electricity, I had to get water from manually from the well dug in my compound at Babatunde banjo street, oshodi, Lagos state. The well was a little deep so I had to fetch all the water I needed first into a big bowel.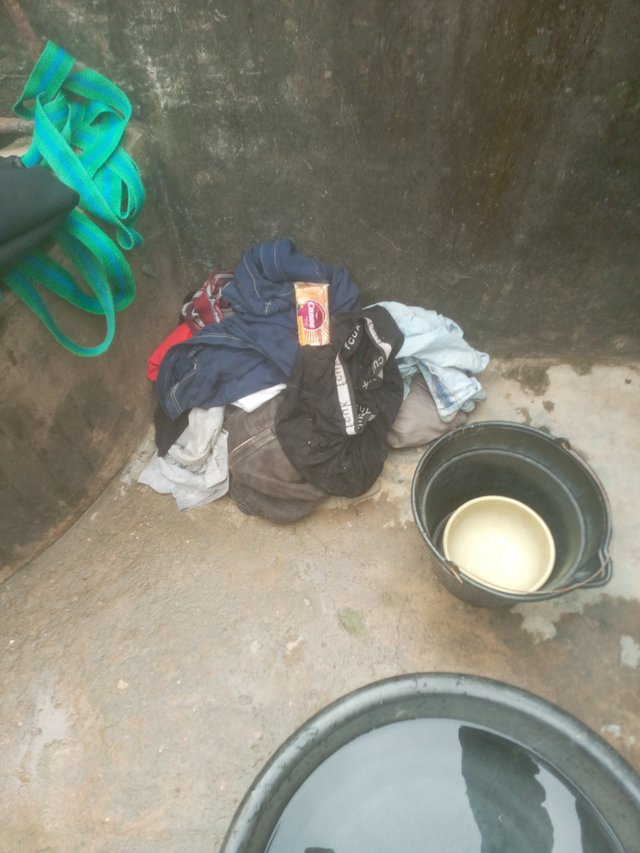 Clothes to be washed besides the well at Babatunde banjo street, oshodi, Lagos State, Nigeria
After getting water, I brought all my clothes downstairs to be washed closed to where the well was because drainage existed theirs. The cloth was a little bit much I they still had to be washed.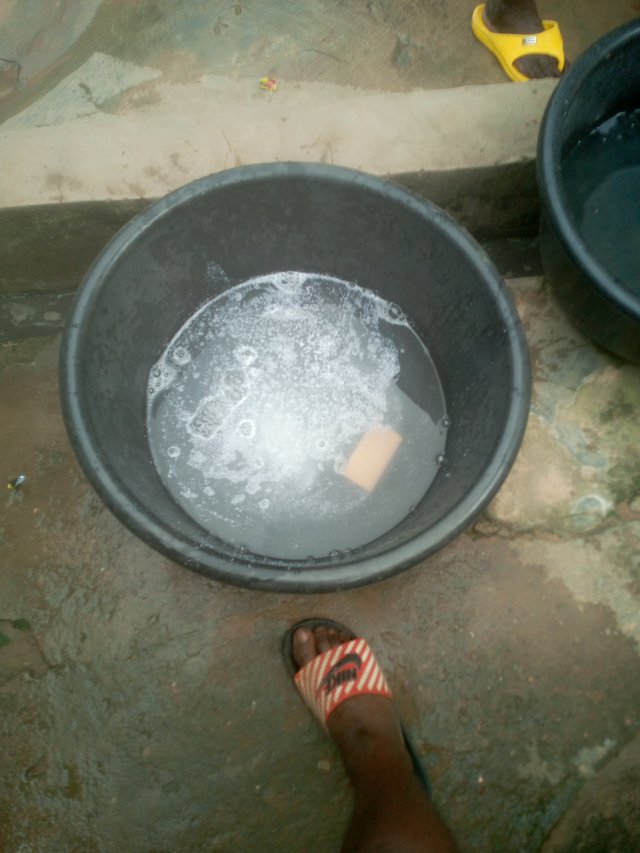 The soapy water used to wash the cloths at babatunde banjo street, oshodi, Lagos state, Nigeria
Then I poured some water into another bowl and I mixed it detergent in order to make the water foamy. Once it was foamy, I dipped my clothes into the water and I washed my clothes.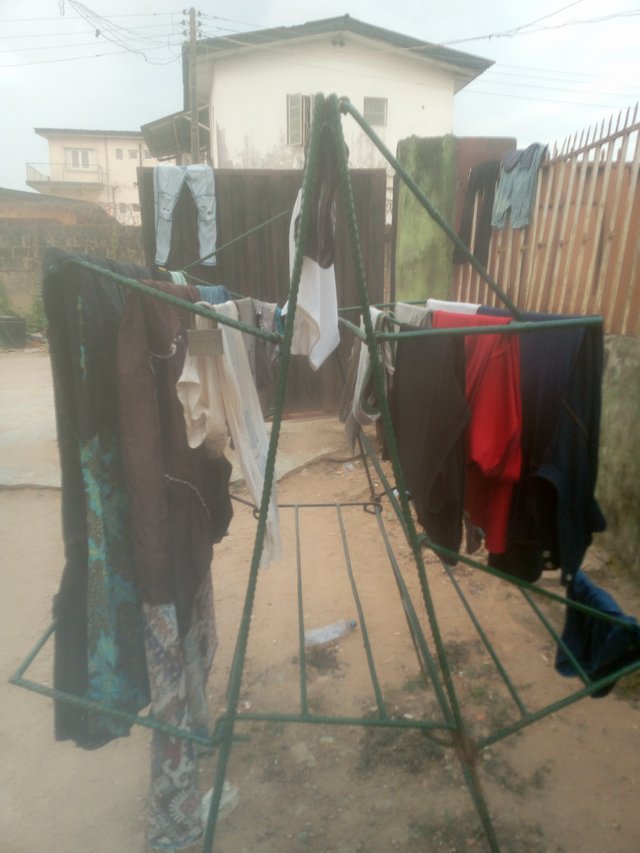 My neighbor hanger i spread my cloths on at babatunde banjo Street, oshodi, Lagos state, Nigeria
I was done with washing before 4 pm and by 4:30 pm, I was done with spreading of the cloths on an iron rod which belongs to my neighbour.
Once I was done with washing, I went back inside to eat rice and stew. I laid on the bed to watch movies from the laptop and at about 7 pm, I watched two movies with the first movie taking me two hours to complete while watching the second movie I was partially awake and asleep. So at about 11 pm, I switched off the laptop and slept
That was how my day was spent on the 24th of August, 2020. I hope you enjoy reading it.
---
Also throughout the duration of the 50 days #thedairygame, I have set my post payout to 100% steem-power payout
I am part of team #9jafive. A group which consist of Five Nigerians.
---
Thank you @steemitblog, @steemcurator01 and @steemcurator for this diary game challenge
The last image were captured by me using my Tecno Camon 11 .