The diary game ,9 october.My day partly at my orchard and partly at a famous tourist place Nilnag .
Hello dear steemians, how are you all ? I hope you all are fine and enjoying your lives to the fullest. Today I am here with another diary and I hope you all get time to read and explore a new day of my life and also find it worthwhile to read and explore.
Today morning I got up to the bright sunshine that struck my eyes through the curtains of my room and the Vibe of the autumn season didn't let me to spend any more time in the bed. I got up and after performing the ablution I went to offer the morning prayers to thank my creator for giving me life to live and then I went on a walk along with my friends through the main road of the village towards a neighbouring village and walked for about more than two miles. After getting back I went to take a hot shower and then had my breakfast quickly so as to spare more time for the morning current affairs class.
Today as it was Sunday I had preplaned my day as the harvesting season is on ,people can only be found in their orchards and I also got it as an opportunity to go to my orchard so as to pluck apples and then send them to the outside markets to generate some income.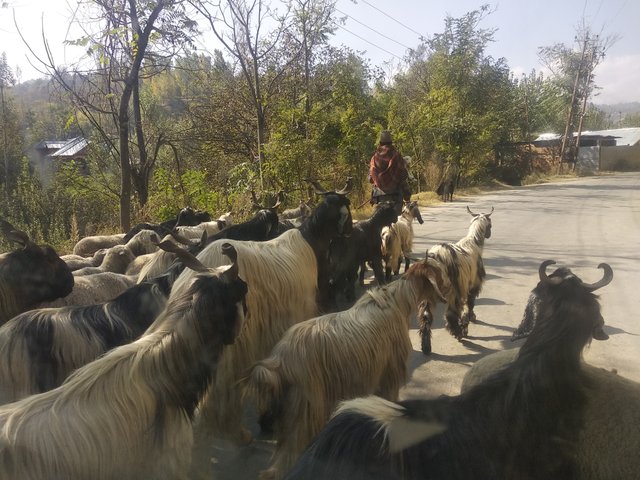 nomads on their way to the other side of the peer panjal range
As I was on my way towards the Orchard I came across a heard of sheep that the nomads were driving towards the pir panjal mountain range ,as they move towards the area in the autumn season every year because now the winter is coming and nomads cannot survive here and so as to escape the chilling cold of the winter they move towards the warmer regions.
When I started working in my orchard it was 10:30 a.m.already and then I had to finish my job quickly so has to carry the plucked apples back home where the workers were already on it to pack the apples and send it to the outside markets for export. I managed to finish all my job at around 3:00 p.m. meanwhile I had my lunch at around 1:00 p.m. back at my home for which I had returned home and then went back to work in my orchard.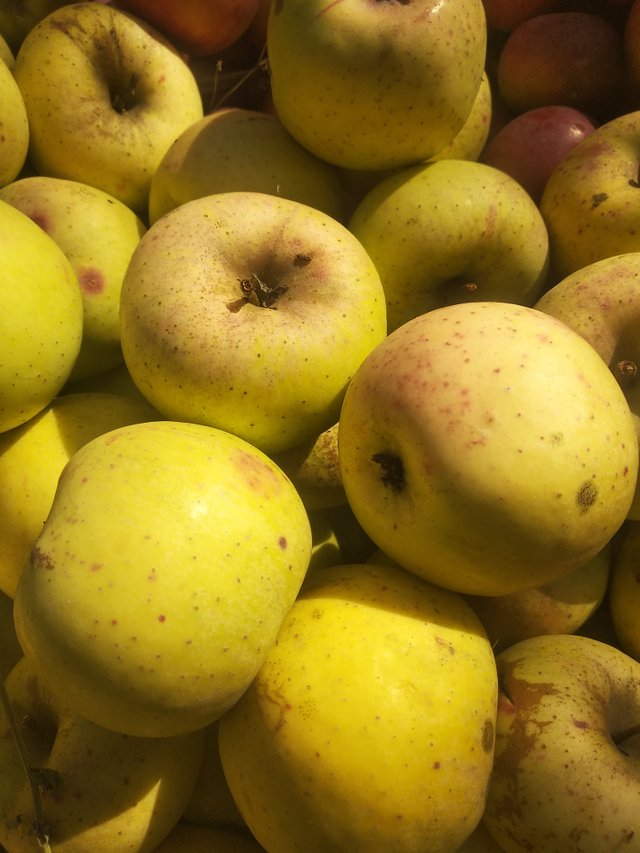 harvested apples
After finishing my job and when I was on my way back home I met my friends who had planned to go to a tourist place that is about 10 km from here namely Nilnag a beautiful blue water lake and I also accompanied them to the place. We went there in my friends car and enjoyed travelling towards the place as it has a hilly terrain with some beautiful surroundings.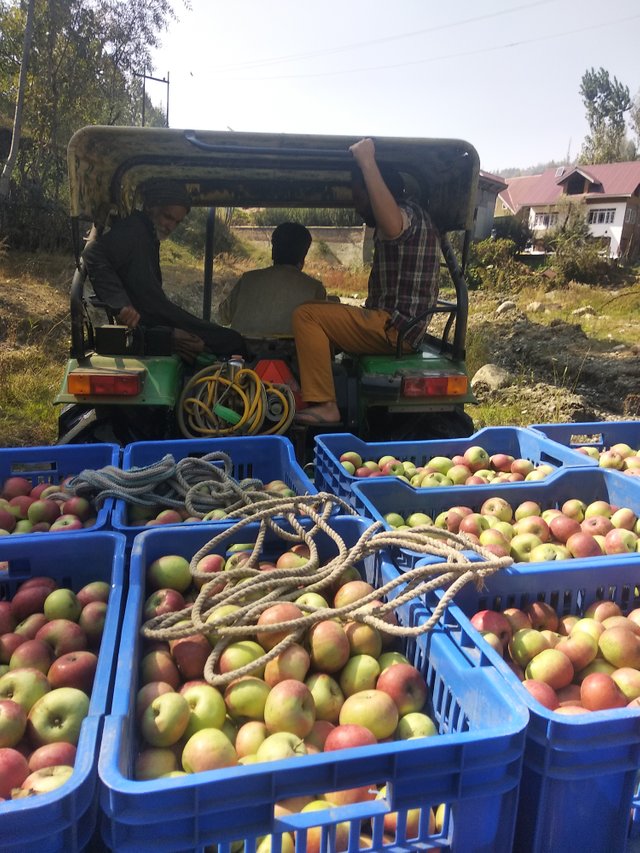 carrying back home plucked apples
We enjoyed our stay there and also enjoyed some fried chicken that we had ordered while we were on our way to the place and after eating the chicken on the banks of the Nilnag lake we waited for the sunset that always looks beautiful over the lake. It is peaceful evening and beautiful thing about it was that we all friends met again at a very beautiful place.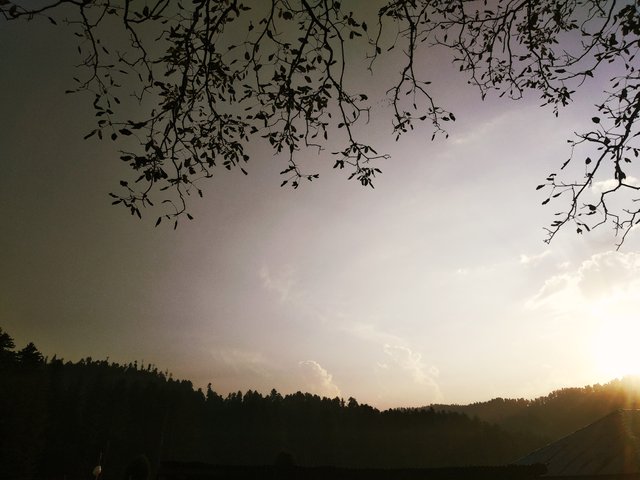 a beautiful sunset at nilnag
Later when I returned home I had a fully packed stomach with no space left to eat anything more. I straightaway came to my room so as to take some rest . I couldn't have my dinner in the evening as I had eaten almost about 4 to 5 pieces of fried chicken along with some bread. I went through social media for a while and then went to sleep at around 11:30 p.m.
It was all about my day. Thank you for going through my post. Have a great time ahead .