#37 Juego del Diario. - 13/9/2020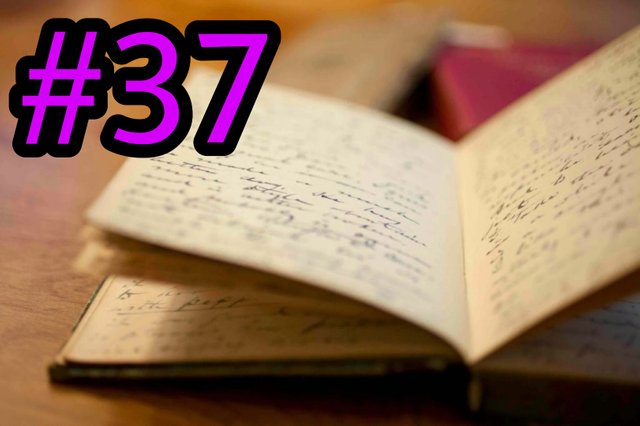 ---
---

---
---
Amigos les cuento que mi día fue bastante normal, últimamente he intentado hacer cosas diferentes en la casa para que no sea lo mismo día tras día, porque cuando menos no los esperamos, nuestra rutina diaria se convierte en un ciclo constante.
Friends I tell you that my day was quite normal, lately I have tried to do different things at home so that it is not the same day after day, because when we least expect them, our daily routine becomes a constant cycle.
Hoy me levanté bien tempranito en la mañana, a eso de las 6:30 am, para los usuarios que leen frecuentemente mis diarios se darán cuentas que hoy batí un récord. La razón por la cual me levanté, bueno en realidad me levantaron y es que estoy jugando un juego junto a mi hermano a través de mi teléfono y su computadora. Presiento que esto les parecerá algo infantil ya que es un juego fantasioso, pero los invito a que se averigüen un poco para que vean lo complejo que puede llegar a ser jajaja. Nosotros nos basamos en la economía del juego, en las subastas y los precios volátiles, sí, precios volátiles, estamos hablando de mercados con ofertas y demandas y de muchas más cosas relacionadas a la carrera de economía (básicas, claro), con manejo de gráficas y todo.
Today I got up very early in the morning, around 6:30 am, for users who frequently read my diaries will realize that today I broke a record. The reason I got up, well actually they got me up and that is that I'm playing a game with my brother through my phone and his computer. I have a feeling that this will seem somewhat childish to you since it is a fantasy game, but I invite you to find out a bit so that you can see how complex it can be hahaha. We are based on the economy of the game, on auctions and volatile prices, yes, volatile prices, we are talking about markets with offers and demands and many more things related to the economics career (basic, of course), with management of graphics and everything.
Y para no extenderme más, a las 6:30 am es que el mercado está abierto, así que nosotros colocamos las primeras ordenes de venta, también nos conectamos con un amigo de Argentina.
And not to extend myself any longer, at 6:30 am the market is open, so we place the first sales orders, we also connect with a friend from Argentina.
A las 8 nos colocaron el agua, normalmente la suelen poner 1 vez al día (en la noche) pero como está llegando algo de agua al tanque del edificio, no las están colocando 2 veces al día hasta nuevo aviso.
At 8 o'clock they placed the water on us, normally they usually put it 1 time a day (at night) but as some water is reaching the building's tank, they are not placing it 2 times a day until further notice.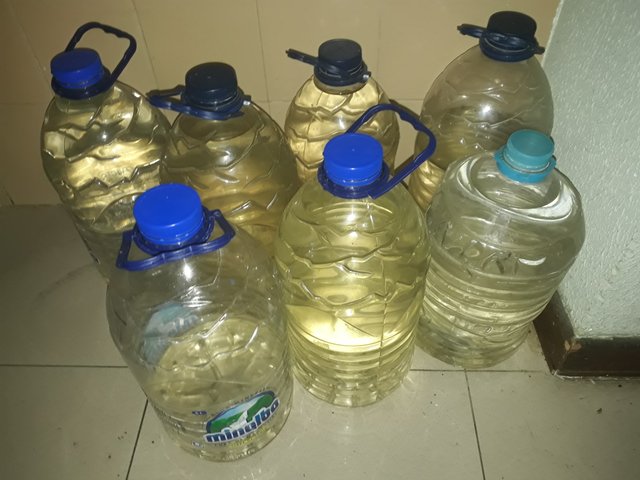 Como podrán ver en la foto, estos son los botellones de 5 Litros que usamos comúnmente para recolectar el agua, aproximadamente gastamos unos 2 o 3 al día, también depende de varios factores.
As you can see in the photo, these are the 5 liter bottles that we commonly use to collect water, we spend approximately 2 or 3 a day, it also depends on several factors.
Después de recolectar el agua preparamos el desayuno. Yo me fui a descansar un rato porque tenía algo de sueño, dormí como 1 o 2 horas. (No estoy acostumbrado a levantarme tan temprano).
After collecting the water we prepare breakfast. I went to rest for a while because I was a little sleepy, I slept about 1 or 2 hours. (I'm not used to getting up so early.)
Al rato nos llegó un pedido que habíamos encargado. Es una tienda de ropa que tiene ofertas con descuentos, como empiezo la universidad dentro de muy poco, aproveché junto a mi hermano para comprar algunas camisas y suéteres para el día a día.
After a while we received an order that we had ordered. It is a clothing store that has offers with discounts, since I am starting university very soon, I took the opportunity with my brother to buy some shirts and sweaters for day to day.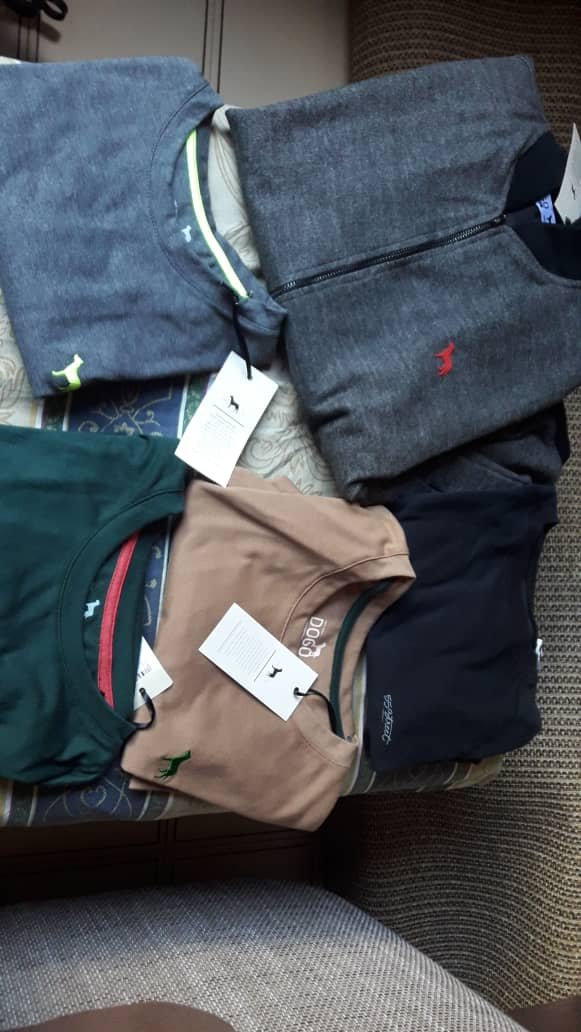 No todas las prendas me pertenecen a mí, la mayoría son de mi hermano, pero de todas maneras nosotros nos compartimos mucho las prendas de vestir.
Not all the clothes belong to me, most of them belong to my brother, but anyway we share our clothes a lot.
Las 3 camisas, el suéter y la chaqueta tuvieron un costo de 50$ aproximadamente, es un muy buen precio para la calidad de la ropa (almenos nos parece "económico" para mi hermano y para mí).
The 3 shirts, the sweater and the jacket had a cost of approximately $50, it is a very good price for the quality of the clothes (at least it seems "cheap" for my brother and me).
En la noche nos conectamos con varios amigos de mi hermano para celebrar un cumpleaños y que mejor manera que hacerlo en Among Us, el juego que ha acogido una fama gigantesca estos últimos días a nivel mundial.
At night we connect with several friends of my brother to celebrate a birthday and what better way than to do it in Among Us, the game that has received gigantic fame in recent days worldwide.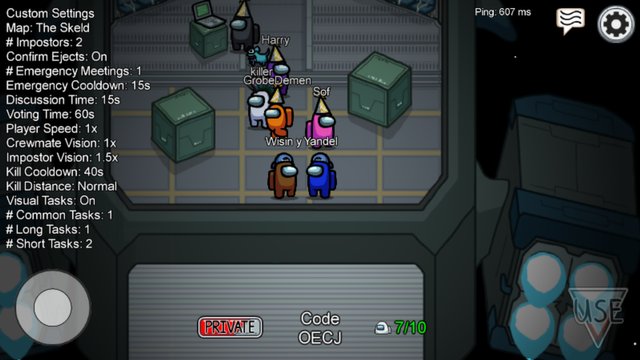 ---
---

---
---