THE DIARY GAME :19/09/2020【Tokyo,Daily Life】A small restaurant in Yokohama Chinatown 横浜中華街の小さな料理店 :[email protected]
食事の店選びに迷ったら、中国料理を選べ、とよく言われます。
It is often said that if you are unsure about choosing a restaurant in a place you don't know, you should choose Chinese cuisine .You won't be discouraged.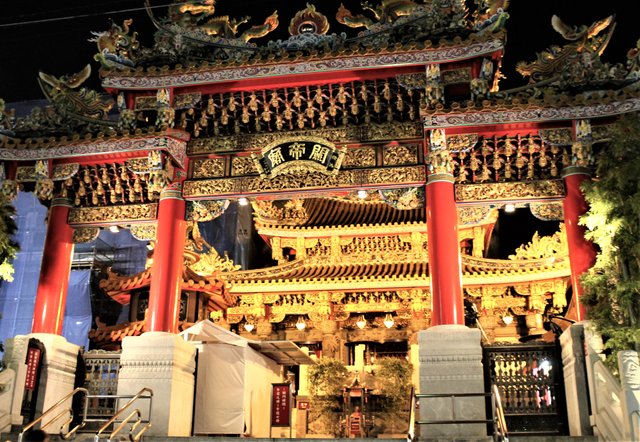 中国料理といえばメニュー豊富で、コストパフォーマンスが高く、おいしいイメージがあります。そういえばフードデリバリーを利用するときも、チャイニーズがほとんどです。
Speaking of Chinese food, the menu is abundant, the cost performance is high, and of course there is a delicious image. I agree with that view. Most of the time I order food by delivery, it's Chinese cuisine.
中国料理は店が多いので、選ぶとなると迷うのですが、よく利用する店は自然とできてくるものです。
On the other hand, there are many Chinese restaurants, so I'm at a loss when it comes to choosing. However, the restaurants I go to often come naturally.
■
■■
横浜中華街の、あるお店にときどき出かけます。東京都内からは少し離れていますが、高速道路を利用して都内から車で向かえば、それほど苦痛な道のりではありません。
The store we often go to is in Yokohama Chinatown. It's a bit far from Tokyo, but it's not a painful journey if you drive from Tokyo on the highway.
■
■■
この店です。小さいながらも人気の広東家庭料理店です。
This is here. The restaurant is a small but popular Cantonese home-cooked restaurant.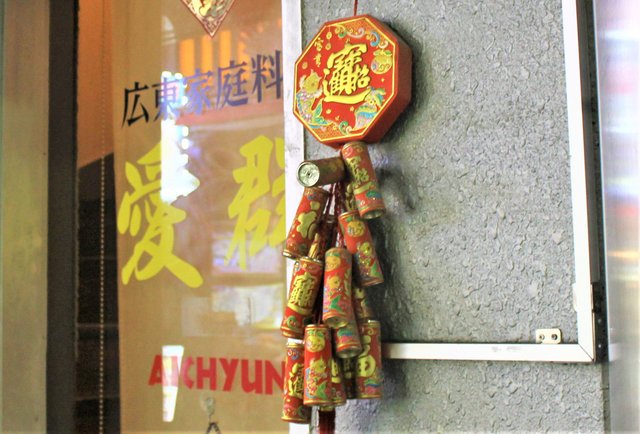 ■
■■
いくつかある名物料理の中で、「牛バラの煮込み」は、必ず注文します。牛肉は箸でほぐせるくらいに煮込んであり、スパイスがよく効いています。柔らかくしすぎず、しかし硬すぎないところにプロの技術を感じます。付け合わせは青梗菜。
We love the famous "simmered beef ribs" (a dish of stewed beef ribs) and always order it. Beef is simmered to the extent that it can be loosened with chopsticks, and Chinese-style spices work well. I feel professional skills where it is not too soft but not too hard. The garnish is a boiled bok choy.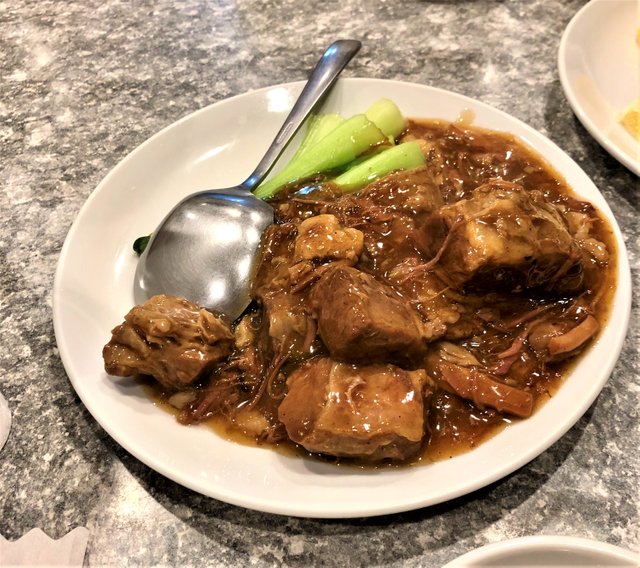 料理は大皿で、2人で3皿頼むと多すぎるため、2皿が適量です。ということはいつも、「牛バラの煮込みと、何か」を注文することになります。
The dishes are platters, and it's too much for two people to ask for three, so two is a good choice for us. That means you always order "stewed beef roses and something".
■
■■
振り返ると我々は、下記の写真のような「2皿目」を選んできました。
Looking back, we have chosen the "second dish" as shown in the picture below.
あるときそれは、同じく名物の「蒸し鶏」です。テーブルに置いてある、辛いみそだれを付けのがおすすめ。
One day, it's also a specialty, "steamed chicken." It's a steamed chicken dish, and it's very delicious with the spicy miso on the table.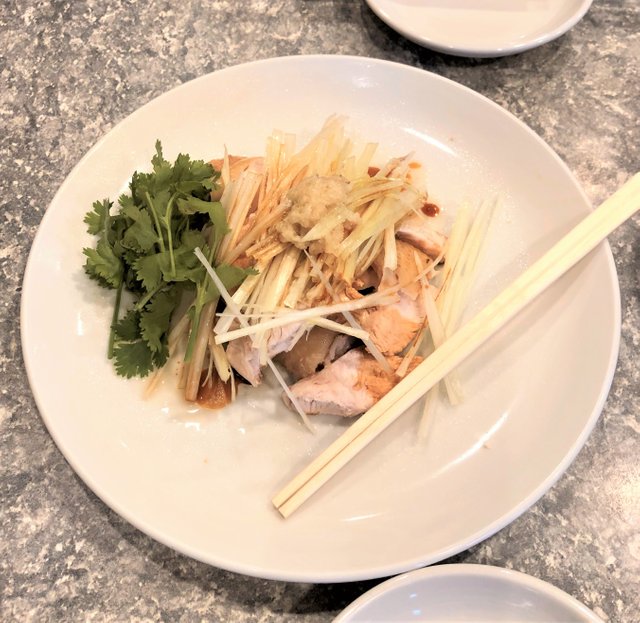 ■
■■
ときには「五目チャーハン」です。2人でシェアするのがちょうどいいくらいの分量です。
Sometimes it is "five fried rice". It's hard to tell in the photo, but it's just the right amount to share with two people.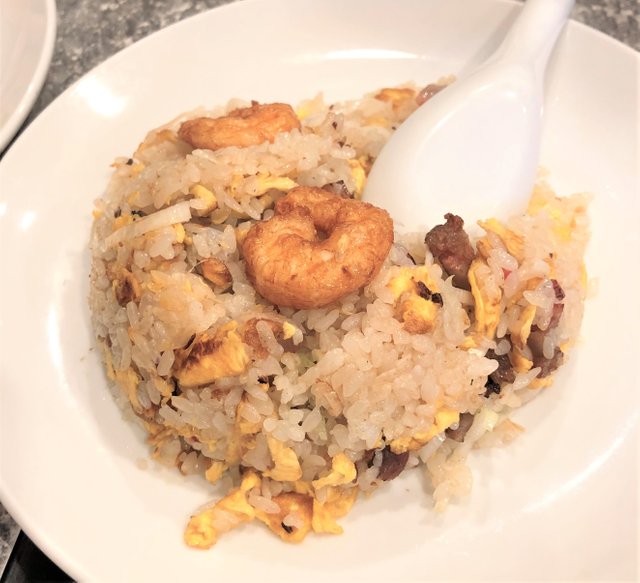 ■
■■
軽くしたいときは、シーフード。ここは海鮮料理もおいしい。
When we want to eat lightly, it can be a seafood dish. The seafood is also very delicious at this restaurant.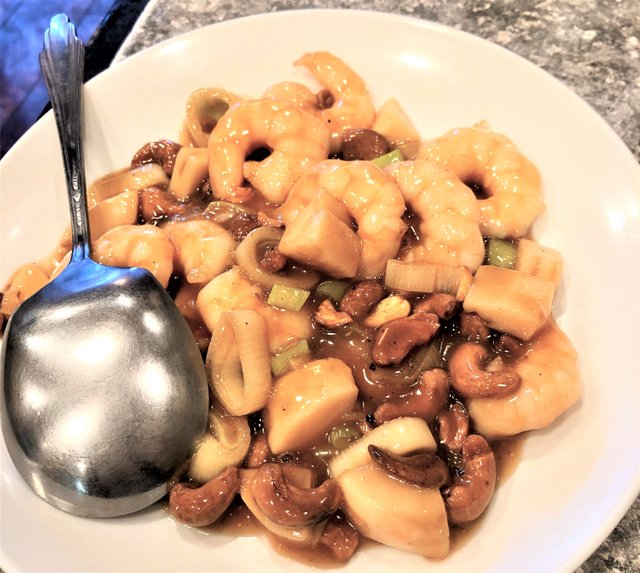 ■
■■
今日は春巻きにしようかと思いましたが、春巻きの皮の代わりに米粉を使った料理を注文してみました。春巻きよりもさらに食感がサクッとしていて、口に合いました。
We thought about making spring rolls today, but we ordered a dish that uses rice flour instead of spring rolls. It has a lighter texture than spring rolls and fits my taste.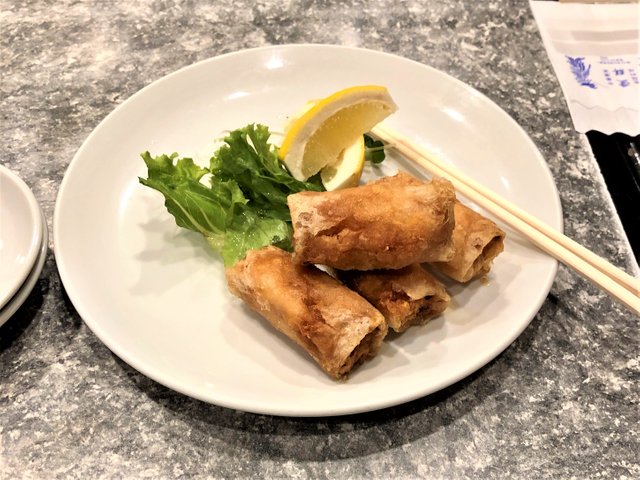 ■
■■
横浜中華街(神奈川県横浜市中区山下町)は、有名なチャイナタウンのひとつです。「元町・中華街駅」という地下鉄の駅があるので、東京都内や埼玉方面から訪れるのも便利です。
Yokohama Chinatown (Yamashita-cho, Naka-ku, Yokohama-shi, Kanagawa) is one of the famous Chinatowns. There is a subway station called "Motomachi-Chukagai Station", so it is convenient to visit from within Tokyo or from the Saitama area.
近くには「山下公園」といった人気スポットもあり、観光名所のひとつです。
政府主導の観光政策も始まっています。近い将来は観光客も増え、以前のような賑わいが戻ってくるのでしょう。
There is also a popular spot such as "Yamashita Park" nearby, which is one of the tourist attractions.
Government-led tourism policies have also begun. In the near future, the number of tourists will increase, and the bustle of the past will return.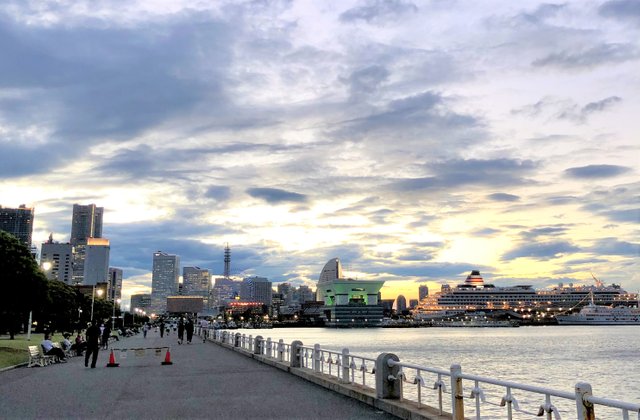 ■
■■
横浜中華街
神奈川県横浜市中区山下町
Yokohama Chinatown
Yamashita-cho, Naka-ku, Yokohama-shi, Kanagawa
愛群 (あいちゅん)
神奈川県横浜市中区山下町138
Aichun
138 Yamashita-cho, Naka-ku, Yokohama-shi, Kanagawa
■
■■
@abbey701は@cryptokannon、@yadamaniart、@elitogoldとともに、@japansteemitのメンバーとして #thediarygameに参加しています。
I'm a member of @japansteemit for #thediarygame together with @cryptokannon @yadamaniart and @elitogold .