7 Days of Good Stuff
This challenge was started by
@conradt
, and I was nominated by
@snowpea
in
on her 5th day
. The purpose of this challenge is to spread around some positivity here on Steemit, and you know me, I never back down from a challenge! Well, almost never LOL!
What better way to spread some positivity than to share a walk with you?
@tattoodjay
did Steemit a heck of a service with this one. What makes this one positive? It was at the beck and call of my princesses...and a special guest doggie.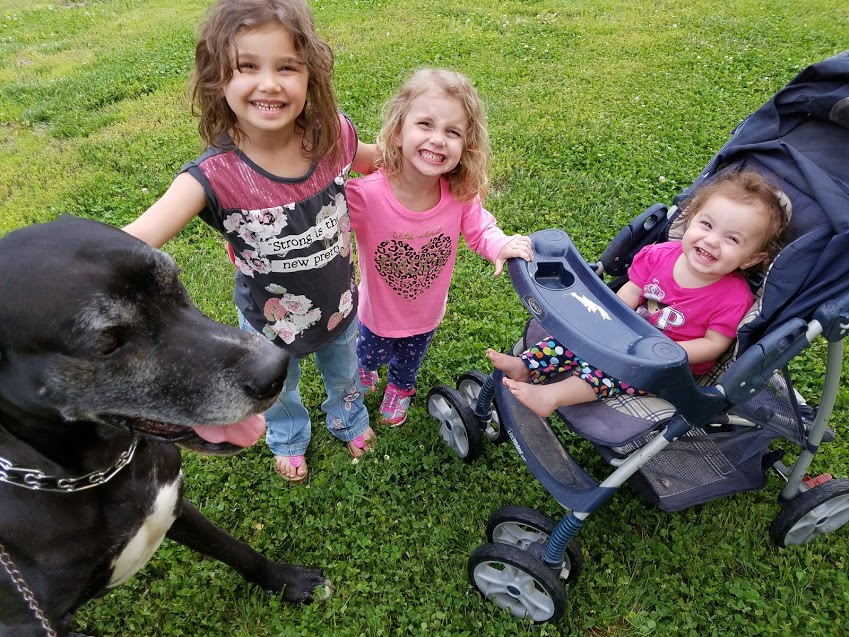 Maddux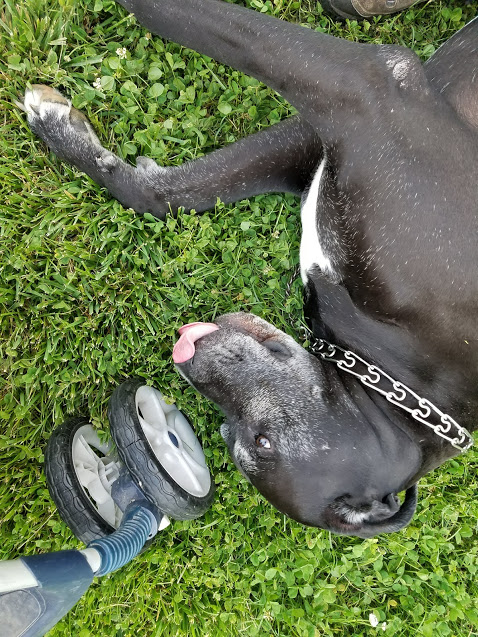 Some of you have been here long enough to remember a
#dogurday
post a did a while back that let you see the majesty of this beast of a Great Dane. I swear, he still thinks he's 6 months old and a lap dog. Extremely playful. He also outweighs me by about 50 pounds so walking him is truly a challenge in public. He is fairly well trained though and I've only been smashed into a tree and drug through a log pile once.
Gotta Love It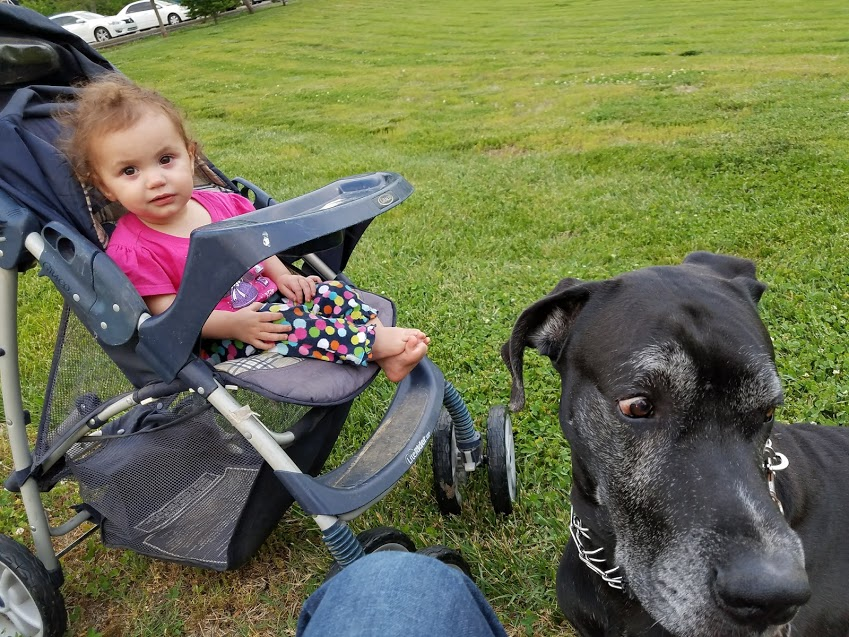 "Can we go? Can we go? Is that her? Can we go?" I try to imagine some of the things that goes through his head. As we waited for mama to meet us at the park, I think every car was the one he was waiting on to arrive. Or maybe it was a "these are my humans, don't get too close" attitude. I really am not sure, but that look right there coupled with the impatient look from Princess Freya is just priceless.
Daddy, Look! Ducks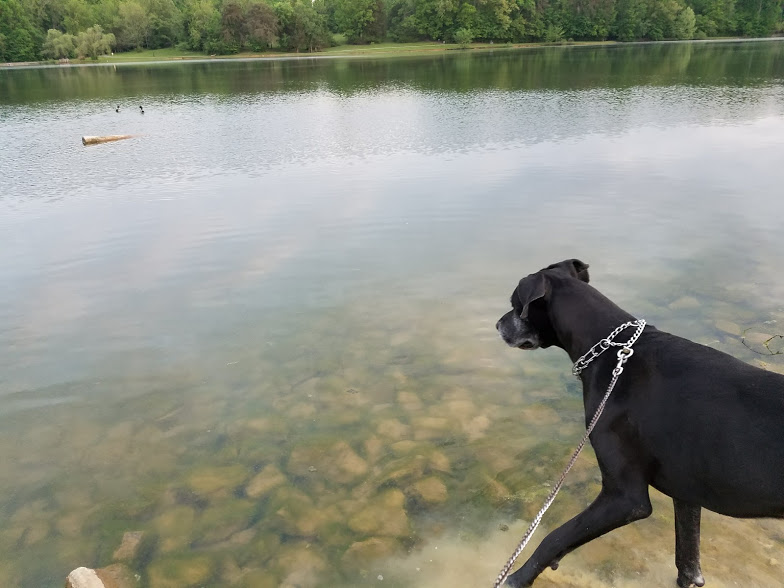 He really is a character. He still has that "I can catch anything" demeanor about him. But, he is also kind of weird about the water. He will only wade in so far. Once the water touches his chest, that's it, he turns around and heads back to shore. He'll run and splash in shallow water like a 10 week old puppy, but he won't actually
go swimming
. Beyond me really. My other dog that goes fishing with me, Wenzday, she will swim all the way across the lake chasing a fish or what have you. Maybe he thinks he'll drown or sink? It is cute though.
A few more words and pictures -
Walking is both therapeutic to the body and mind. I'm not a health expert, but pretty sure I've read that on several occasions in various places. And what better way to enjoy your walk than with the ones closest to you? Be they pets or immediate bloodlines, they too, will relish the company and have a good time with you and each other. STeeM oN my peoples!
Your Turn:
Write a post about something you have to be postive about today - this could be anything from being thankful for your current situation, someone being nice to you, being thankful for your friends and family, or even being thankful for the oppurtunity you have been given here on Steemit - just keep it positive :)
Do this for 7 days in a row if you get nominated
Mention three people who should do this on each day.
Tag it with #sevendaypositivity (can try 7daypositivitychallenge but Steemit doesn't like numbers) and include these rules at the bottom of your post
Include a picture of something positive (related to your story if possible).
I nominate @thekittygirl, @huslein.slash & @icybc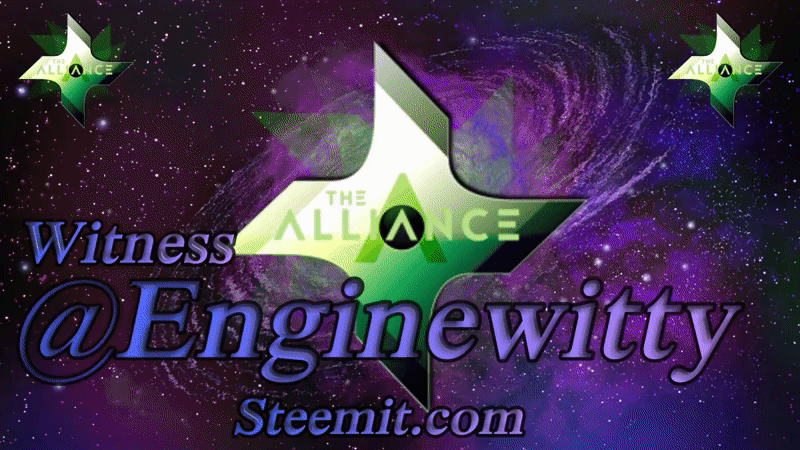 @snook made this badass gif