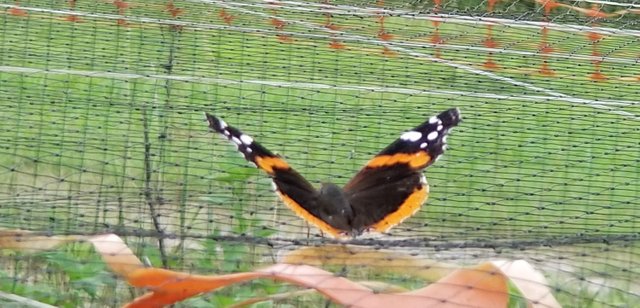 Our doves are silent
Gaz, still and cold, while her mate
Freaked out, refused food.

The universe works in weird and mysterious ways.
Just last night, while in the process of archiving all of my Steemit posts to date, the last post I archived was "Heralds of the Dawn," which spoke of our doves, their babies, and their devotion to one another.
The post was still open on my computer screen tonight.
Earlier this afternoon, when I went to retrieve my good trowel from the front porch, in preparation for planting some Colorado blue spruces near the road, I noticed that the doves' food bowl was resting at an angle on the bottom of their cage, and not secure in its holder several inches above.
Then I noticed Gaz, our female white dove, resting on the bottom of the cage, with her body facing me . . . not in her perch above, as usual. She appeared to be sleeping. Odd.

I opened the door of the cage, to pick up the bowl and pour in some fresh food, when Zim, our buff-colored male, leapt out of the cage onto the bowl, and effectively into my hands, which is entirely unlike him.
I petted him for a moment to try and calm him, then placed him back onto his usual perch, but he was clearly agitated; and he was not any happier or less agitated when I placed the full food bowl back in his cage, which is again, highly unusual.
I turned my attention to Gaz, who hadn't moved, petted her as well, and got no response.
That was when I realized why Zim was so freaked out . . . he had just lost the love of his life, the female dove who has been his one and only lifemate for the past ten or twelve years, if not a bit more.
I picked her up and removed her from the cage, realizing that the first spruce we planted would now be her memorial, and saddened for Zim, as doves typically mate for life.

We planted the spruces along the road in front of our property as planned, then planted horseradish at the drip line of our two oldest chestnut trees, and came back to the house.
By this time, I had already called my neighbor, because her sister had taken the baby doves that Zim and Gaz had hatched and raised a few years back.
Marek and I had decided to rehome Zim with someone who already had doves, to keep him company, and to hopefully ease his grief at Gaz's passing.
But unfortunately, our neighbor's sister had since passed away, and she had no idea what had become of the young doves.
I then called a friend of ours, Mike, who owns one of our favorite pet stores in Cookeville, to see if he knew anyone who kept doves.
The only person Mike knew was his own son, who has a single dove of a different variety, and when I asked if he thought his son would be willing to take on another dove, he said certainly.

I walked over to Zim's cage, and like Gaz earlier, he wasn't even on his perch; he had wedged himself into a back corner on the bottom of the cage, and looked as though he had simply settled himself down to die.
This was what I was afraid of, as bonded pairs often pass quickly when their mate dies, and I wanted to get him into the company of other doves as quickly as possible. When I petted him again, he felt cool to the touch.
I went inside and washed out their water bowl. Marek picked him up while I was inside, and said that he was alive, but very weak and frail, and appeared to be dying.
I brought out his fresh water, and decided to see if I could at least get him to take a drink. I picked him up, held him close and dipped his beak into the fresh water, and after a moment of simply moving his head up and down slightly, he finally began to drink.
I held him and let him drink intermittently for ten or fifteen minutes. Good sign.

So we are planning to make the drive with Zim tomorrow, to give him a change of pace and a new start, with the hope of a new friend, away from where he lost his lady love.
All animals mourn, but doves take the deaths of their companions particularly hard.
Our eldest dove, GIR, was mean to both Zim and Gaz when they were all in a large outdoor enclosure together in Florida; and yet, when GIR died several months ago, Zim and Gaz both mourned him, even though he was caged separately several feet away.
The good thing is that I've met Mike's son, who helps out at the shop, and he is very much an animal lover. I know that, with him, Zim will get excellent care.
I just hope that Zim lives through the night.
RIP Gaz, and please be well and live a long, healthy life, Zim. We love you.

#family #earthtribe #tribevibes #naturalmedicine #tribegloballove #poetsunited #isleofwrite #tarc #yah #ecotrain #smg #ghsc #spunkeemonkee #thirtydayhaikuchallenge #teamgood #steemsugars #teamgirlpowa #womenofsteemit #steemusa #qurator #steemitbasicincome #bethechange #chooselove #photography #beauty #love #culture #peacemaking #peacemaker #friendship, #warmth #self-respect #respect #allowing #animals #community #unity #doves #love #loss #mourning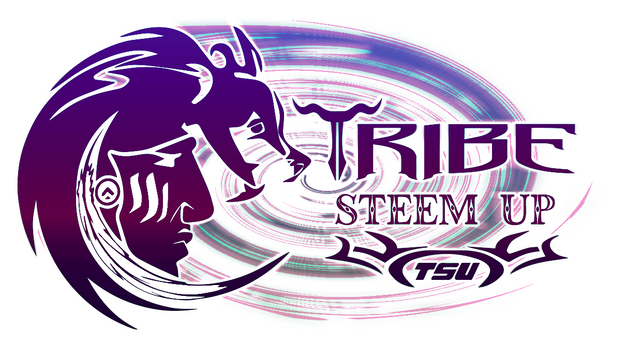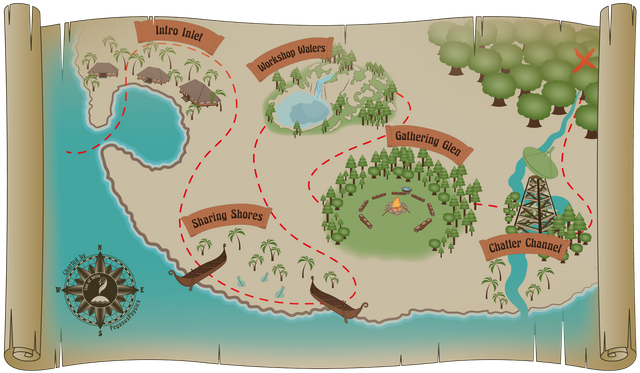 art and flair courtesy of @PegasusPhysics