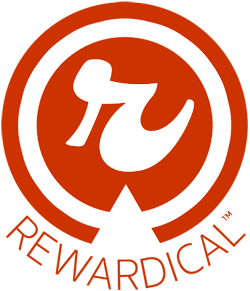 Juice your sales with the Rewardical loyalty program.
If you own a business, it's vital that you offer a loyalty program for your customers.
And now, thanks to Rewardical, putting a loyalty program to work for YOUR business has never been easier! With Rewardical, your customers can immediately start receiving digital reward tokens that they can redeem for a variety of free products and other irresistible goodies (including free Bitcoin!)
About Rewardical:
For consumers Rewardicals are the amazing new tokens you can earn FREE when shopping at great local and online merchants. Then redeem your Rewardical tokens whenever you want for variety of cool products!
For businesses that are exclusively online:
Rewardical is an innovative loyalty program that allows your customers to automatically receive digital reward tokens that can be redeemed for a variety of valuable items!
There's no hardware to buy, no software to install, and no change to your normal checkout process is required. In other words, it's 100% hassle-free! Even better, it's one of the most inexpensive ways EVER to attract new customers and keep your current customers coming back again and again!
Add Your Product & Gift Cards To The Rewardical Exchange!
Sign up today to get started and receive 25 FREE Rewardical Tokens!
The Rewardical loyalty program will be live in early 2018. To receive full details when the program goes live, please goto
and submit the Promo Code: 10cdd34