The Active Hive LLC Presents: Febbit

Virtual Bitcoin Mining Game - Bitcoin Mining Made Fun!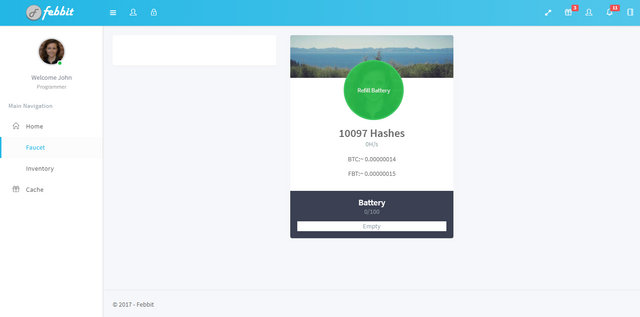 Virtual Bitcoin Mining Simulator With Real Bitcoin Rewards: Earn real Bitcoin while mining!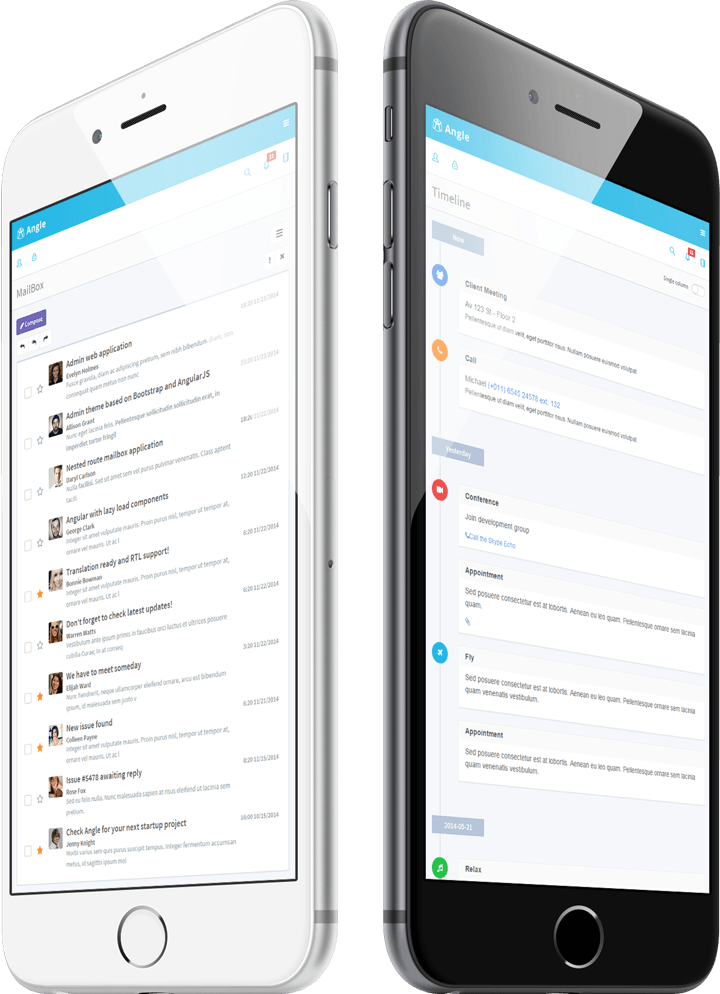 Getting Started:
Tired of tedious Bitcoin mining? Febbit allows you to earn Bitcoin just by playing a game! Earn real Bitcoin & in-game currency, upgrade chips, complete missions, & get paid!

Start playing by clicking the "Collect & Refill" button on the Miner page. This will start mining. You can see how much time there is left to mine at the bottom labeled "Battery"

Every time you level up you will receive a Cache containing a Chip. Chips are used to improve your Miner so you can mine faster & more efficiently. View all the Chips you have unlocked in the Inventory page. Click on individual Chips to Equip, Upgrade, or Sell. Chips will not work until equipped.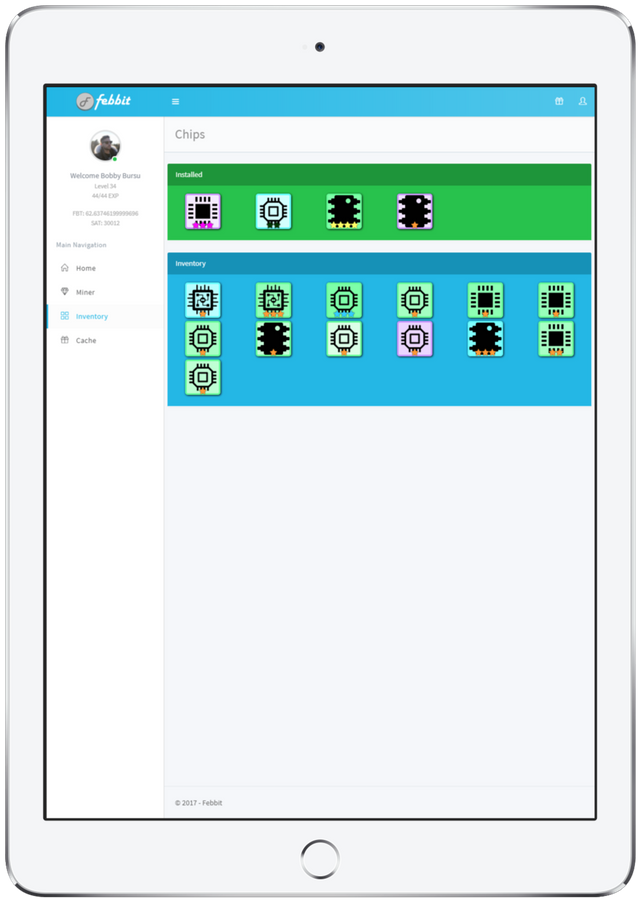 Play More To Earn More:
The goal of this game is to find Rare Chips & Upgrade them to their limit. Open a Cache upon Level Up. Caches contain Chips of various types and rarities. Upgrade Chips to increase the Boost they give.

Equip Chips to take advantages of their Bonus.

Higher levels can equip more Chips at once.

Mix and match Chips to create the most powerful combination.

Different color Chips have different rarities.
Real Bitcoin Rewards:
When a block gets mined, you collect Bitcoin & Febbit.
Withdraw Bitcoin on the Profile Page.
Boost:
Use Chips to increase Boost Time/Rate & earn more Rewards faster.
Refill Battery:
Extend Battery Life with Chips so you can earn more Rewards.
Refill Battery to collect Rewards.
Works While Away:
You mine even when offline.
Battery Chips greatly extend Mining time.
Upgrades:
Upgrade Chips to increase the Boost they give.
Open Caches: Collect Rewards
Common
Uncommon
Rare
Legendary Rewards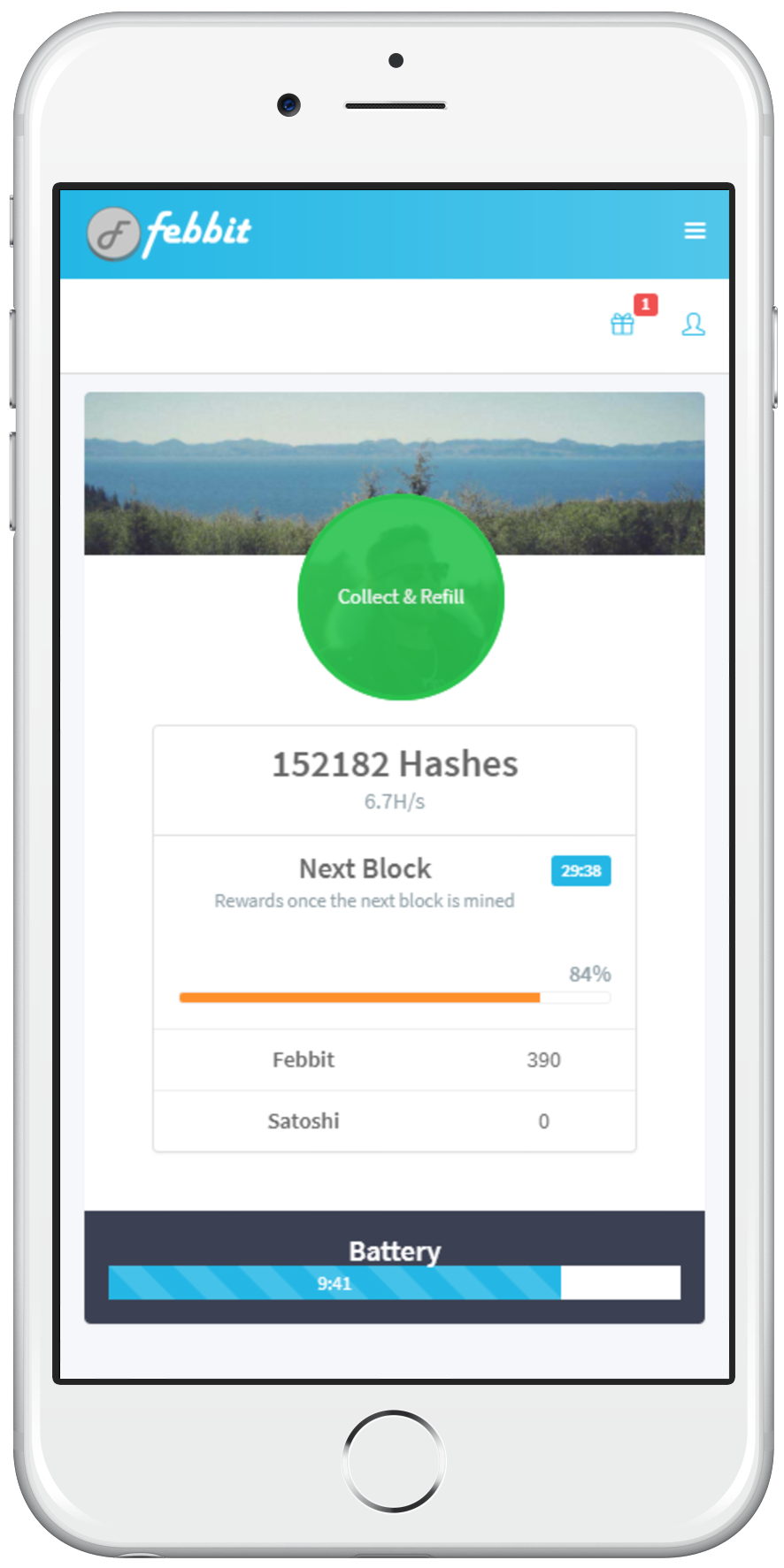 Mine Febbit And Bitcoin For Free
Use chips & other Bonuses to upgrade your Miner.


Mine:
Mine Hashes that get converted into Bitcoin and Febbit.


Upgrade:
Upgrade Miner with chips for bigger Bonuses to Mining.


Caches:
Open Caches to get Chips.


Battery:
Extend Battery life to Mine for longer when offline.


Boost:
Mine faster & earn more when actively playing.


Blocks:
Blocks are mined collaboratively with all Players. Once a block is mined, everyone gets rewarded Febbit & Bitcoin


Referrals:
Refer friends & get Rewards.


Mobile:
Play anywhere any time. Optimized for phone & tablet.


Missions: Coming Soon
Complete daily missions to get great Rewards.


Updates: Coming Soon
Stay tuned for frequent updates coming to the game.
Join Febbit Here ===>>> http://wx.cm/Febbit