06/17/2020 100 DAYS OF STEEM: The Diary Game - My First post!
Hello, everyone! How was everyone's day?
I feel like...Oh, It's my first post in Steemit! 
I want to start with this quote:
"Software is like entropy. It's difficult to grasp, weighs nothing, and obeys the second law of thermodynamics; it always increases." - Norman R. Augustine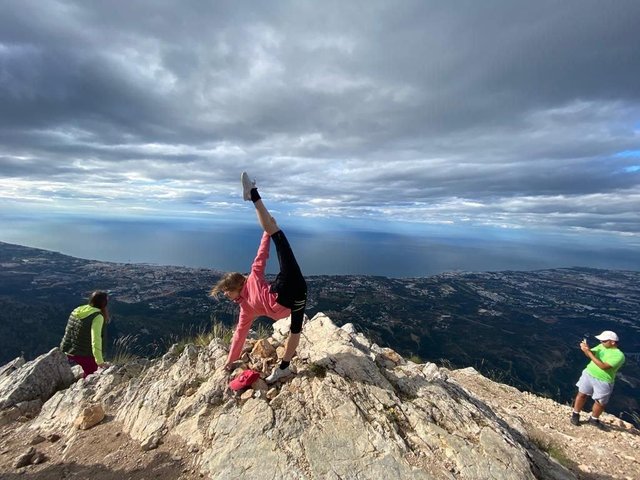 Thanks for invitation to @sxiii, he told me about #the100daysofsteem and #thediarygame. For a long time I wanted to go into crypto blogging or at least try something new for me, but what to do when discipline is gone… :D
Put a timer on for 15 minutes for meditation

Do what you want! 

Repeat 

It's not the algorithm for everyone, but in most of the situations for me it works!
 I decided that now it's the great possibility to start. Regular writing is innately valuable to our own development, to work out our opinions. Now some information about myself and topics that will be in this blog. 
I am Alisa (Alice) from Wonderland or at least from Ecologyland, Technologyland :)
I'm Russian, but now I live in Spain. I am a student of the 'third' year Bachelor of Computer science. The first day of Summer term in my Uni will be tomorrow. I am already excited and trying to plan everything. I will do four subjects: Analysis of Algorithms, Statistical Inference, Economics,  Ethics and Social Responsibility. My English is not excellent, because of this I always worried about not tech subjects or written assignments with essays...
 One of my friends is the friendly Robot Anki Vector...I think I will tell you about it more next time, so, what about topics:
Education (life as a Computer Science student) 

Technologies in our World, around us

Life in Spain and travel posts

Some ideas and thoughts in the areas of my interests (IT, ecology, education/online education, self-development, philosophical problems and etc.)


So, I am going to write more about my everyday life. Today I was mostly planning my activities for other days. I wrote some entries in My University forums. I wrote there a bit about my Steemit also :D May be It could be interested for some one.

Also, I want to thank the creators of the competition: @steemitblog and @steemcurator01
Live long and prosper!
Wonder