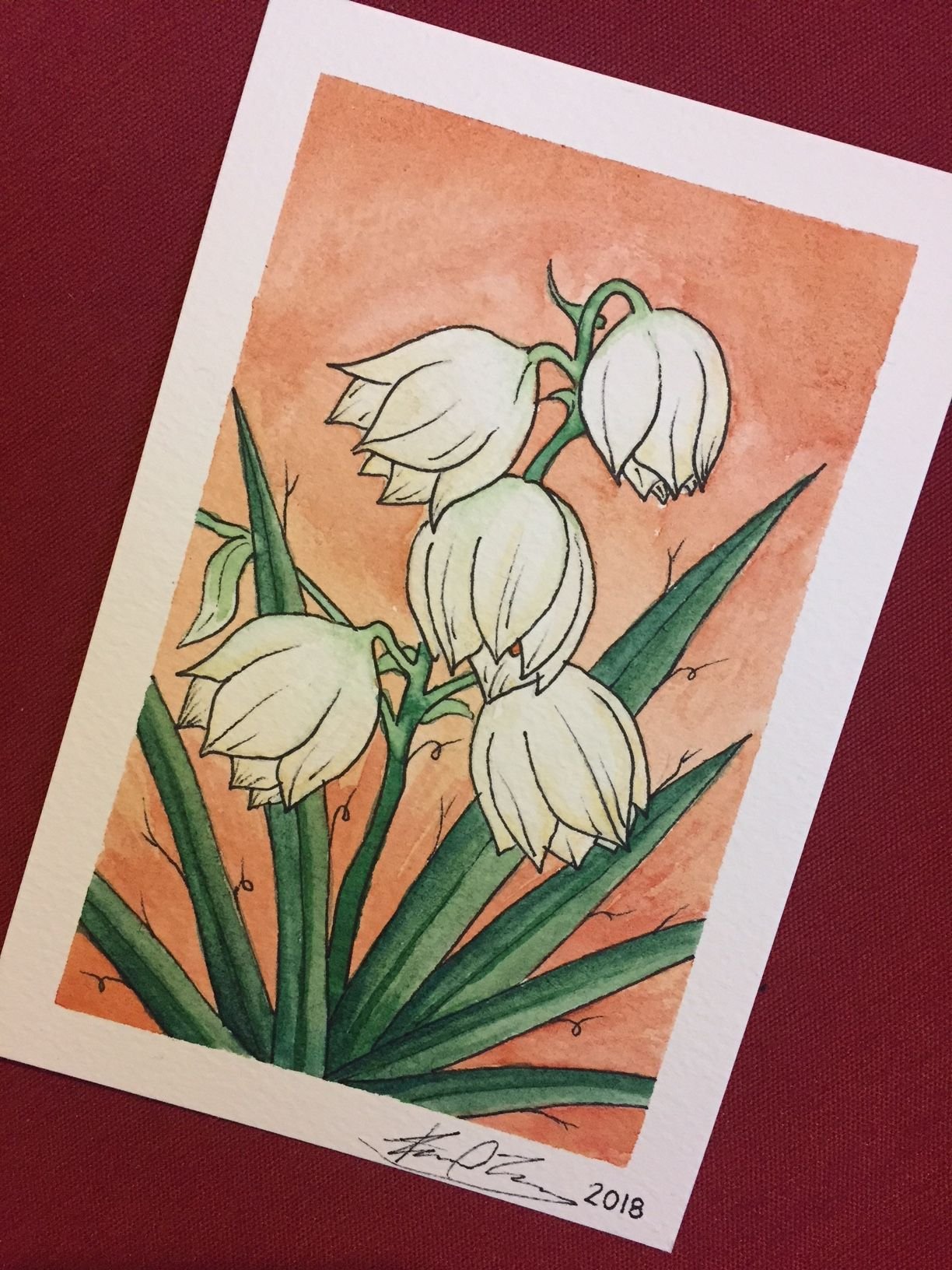 #the100dayproject is an art challenge currently happening on Instagram, but I thought I'd bring it over to Steemit. How does it work? Pick one form of art that you'd like to improve at and do one small art project in that medium every day for 100 days documenting your progress. I think it's a really fun way to see how much you can improve at something if you force yourself to practice every day.
Since I've decided that 2018 is going to be the year I finally start turning my art into a career, I feel it's good to challenge myself to practice constantly.
For my medium I've picked watercolor and ink illustrated postcards. They're small enough to manage to finish one most days, and since I'm new to watercolor it's a great way to practice. I'm going to be traveling a lot over the next month (i'm bringing my husband to the US to meet my family and see where I come from), I might miss some days...but I'm going to try to stick with it as best I can. Any other Steemians want to join me? Let's support and encourage each other! Tag your posts with #the100dayproject if you're taking part!
Here's my first day postcard. A yucca flower (which is the state flower of my home state of New Mexico).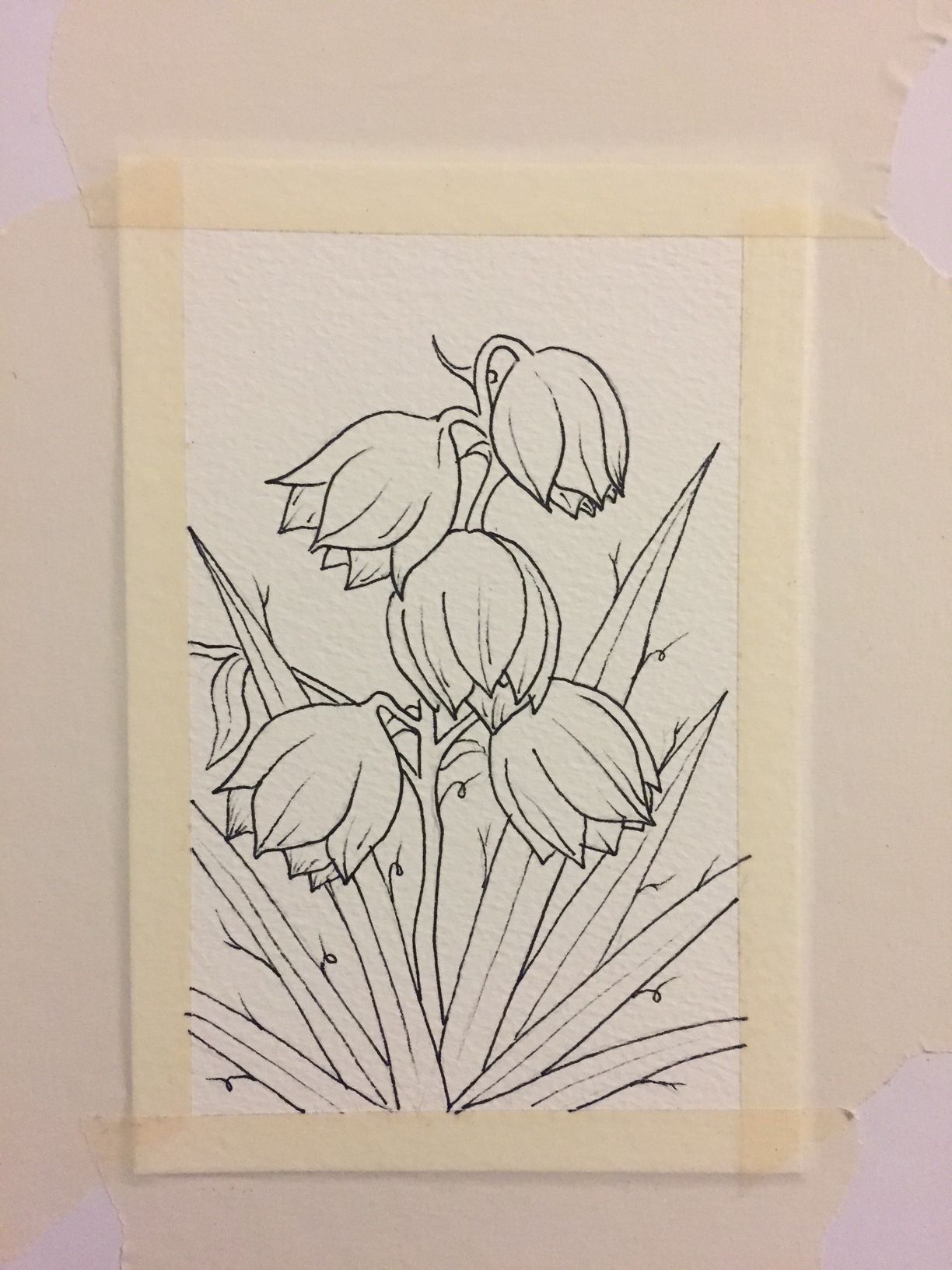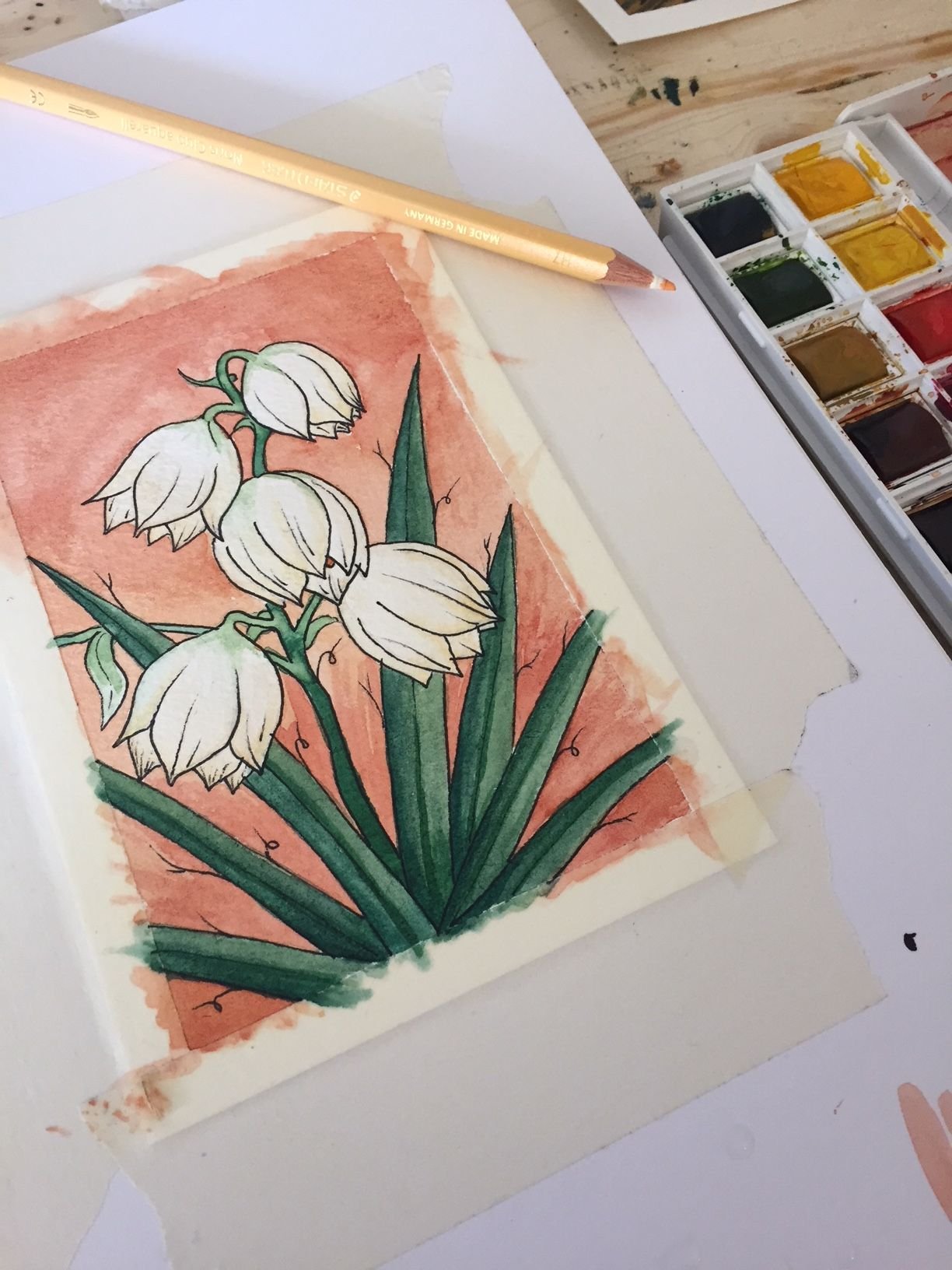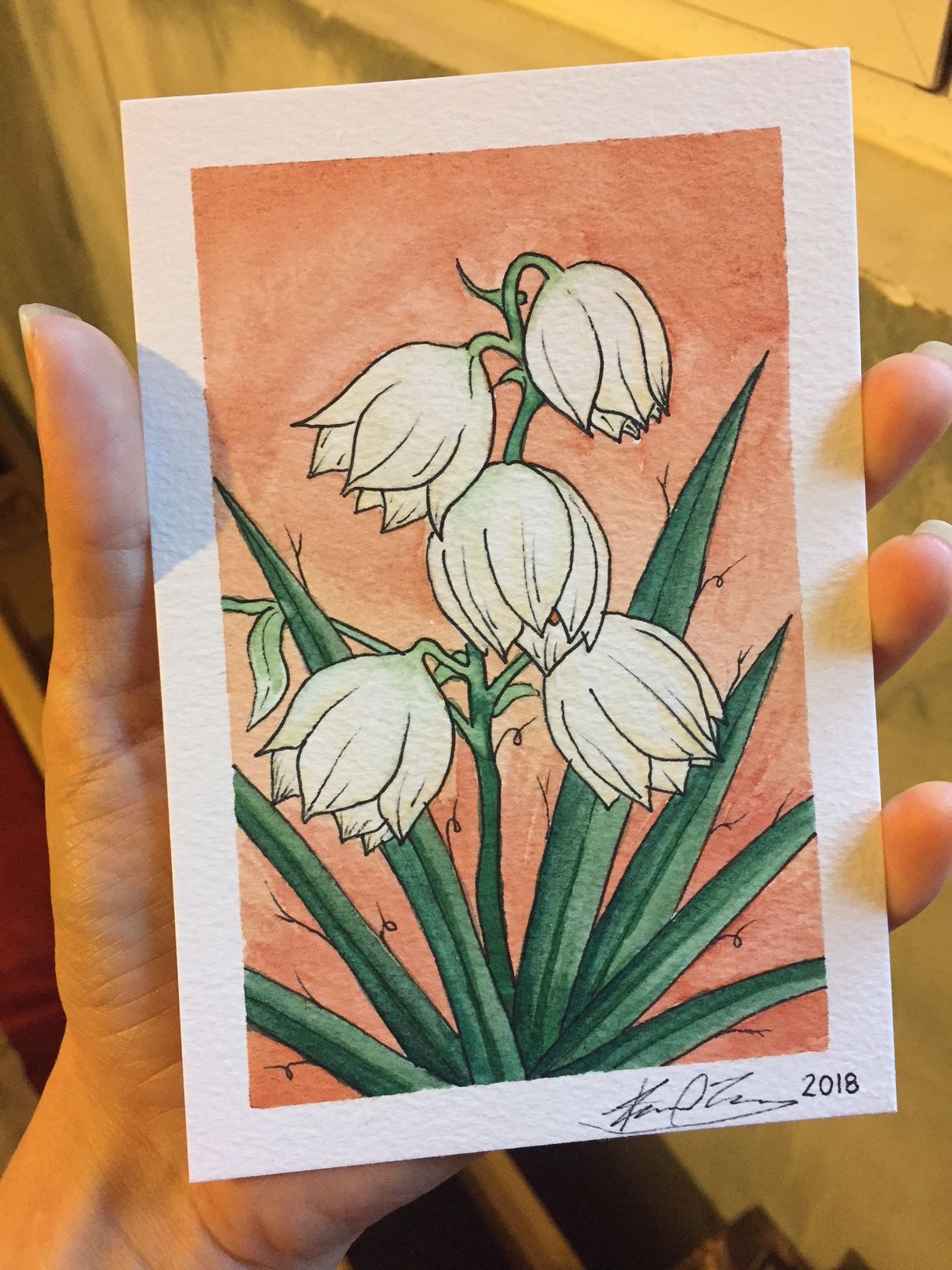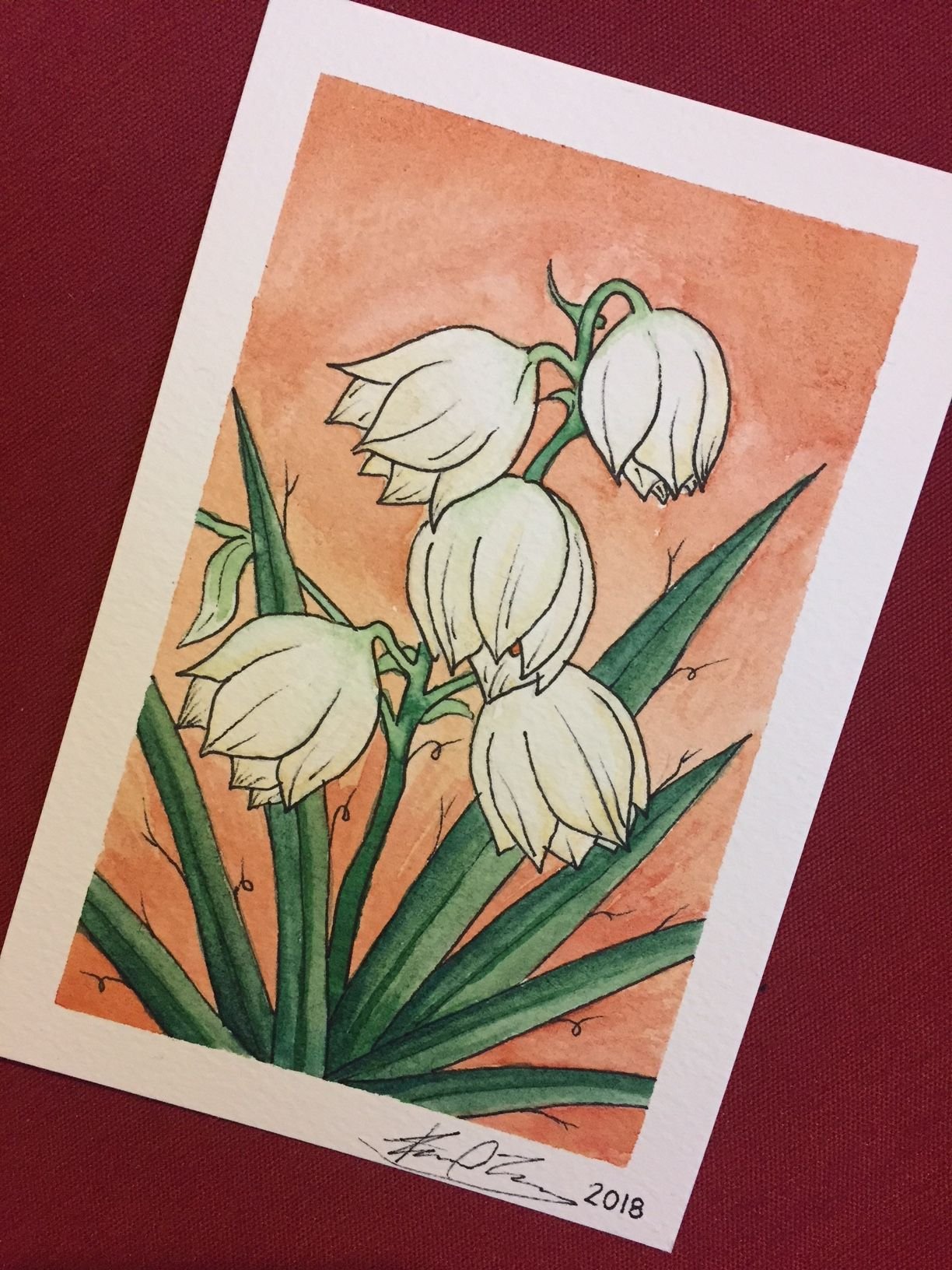 .
.
.
Follow me for more travel, art, and music related content. Let me know you're following and I'll follow you back! :)
Terminal Blue: custom painting and design
Red Finch Design & Author Services
Terminal Blue on Instagram
JewelrybyBazil on Instagram
Red Finch Design on Instagram
Handmade natural stone and wire jewelry on Etsy
Red Finch designs, watercolors, and original art on CafePress
Red Finch patterns, watercolors, and paintings on RedBubble