Hello, lovely steemians!
I am here today to let you know that I decide to participate in #the100dayproject this year. It's starting today. What is the 100 day project? It is a challenge, to create/do something everyday for 100 days and post your progress/work on Instagram. You choose what you want to do. You commit a bit of your time and energy every day to do your thing. And if you persist, and manage to finish the project, you'll get better at whatever it was you've been doing. Because practice makes perfect better.
For my 100 day project, I am doing colouring. I designed and made 100 cards (6x4 inches) with either a pattern or a mandala on them - 50 with a pattern and 50 with a mandala. Every day, I am going to colour one and post my result on Instagram, and once a week I plan to post my results here, too.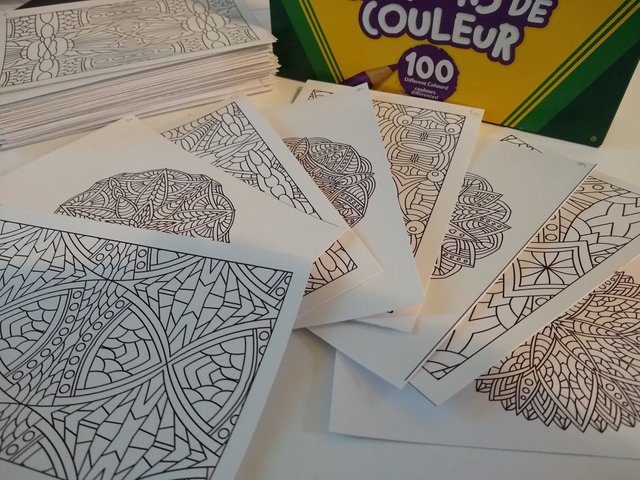 Since I didn't own any proper colouring supplies before, I purchased some for this project. I've got Crayola coloured pencils to colour my patterns (some people think of Crayola as inferior coloured pencils, but they seem to be the best cheap option there is) and fine tip markers to colour mandalas, because I felt that pencils are too big to fit into some of the tiny spaces between the lines. We'll see how it goes. I am going to post my work on my Instagram using the hashtag #lenkascolouringcards.
So, here is my today's work, before and after: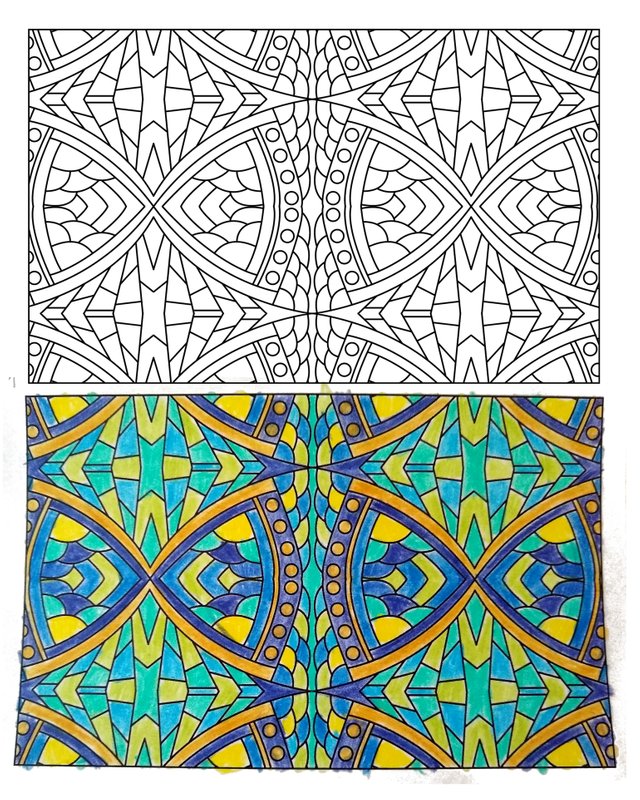 If you would like to join me in the colouring journey, you can download current day's card here. And if you'd like to follow the challenge, or learn more about it, go to https://www.the100dayproject.org.
What about you? Have you ever done a 100 day challenge before? Or to you ever plan to?

Join me in the 100 days of colouring
Buy my picture book here
Buy my coloring book here
Follow me on instagram
Visit my redbubble shop
Visit my tee public store