1000 DAYS OF STEEM : Day 24 - Country Representative of the Month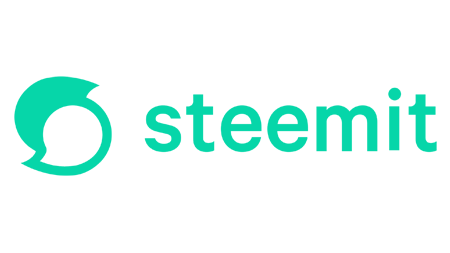 As we expand the network of Country Representatives around the world we are keen to find new ways to recognize the hard work they do.
So we have come up with a fun little contest to further reward them.
We are launching the 'Country Representative of the Month'.
---
---
Country Representative of the Month


From this month we will be running a little extra challenge for the growing band of Country Representatives.
To enter this we are asking each Country Rep at the end of the month to post a report on their activities for the month.
The format for the report is open, but could include how they have helped Steemians in their country during the month, ideas they have for promoting Steem in their country, how they have worked with any other Rep in their country if there is more than one, any standout newcomers they have spotted..
When they have made the post they should encourage Steemians in their country to comment on the posts to show support for their work.
We will be giving Lucky 10 upvotes to the best comments on these posts as well so everyone can be in with a chance of winning.
---
We will be looking at these posts, and the supporting comments they receive, and along with our observations of activity, selecting a Country Representative of the Month.
There will be a 1st, 2nd and 3rd place each month to triple the chance of getting a prize.
First place will receive 3 full upvotes from @steemcurator01, second place 2 full upvotes and third place 1 full upvote.
---
The Country Representatives so far


The Country Representatives recruited to the STEEM POD so far are...
We are keen to increase the number of countries covered, and to get at least two Representatives for each country.
Each Representative is given a direct delegation of 5,000 SP to start, with potential for that being increased to 10,000 SP.
We hope they will use that to actively engage with and support Steemians in their country.
---
Expanding the network of Country Representatives is going to be one of our main areas of focus over the next few months.
We will be continually looking for more suitable people.
A number of the current Country Representatives came to our attention during Season 1 of The Diary Game.
If you are interested in becoming a Country Representative Season 2 of The Diary Game is a golden opportunity to get noticed. Make great posts, comment as much as you can, recruit people to join the game, get engaged, become visible...
If you are from a country with low Steem activity currently, try to gather a list of all the active Steemians you can find in your country.
That will encourage us to move ahead with selecting a Representative for your country.
---
---
We hope the Country Representatives will rise to this challenge.
Our goal is to make being a Country Representative as fun and rewarding as possible.
And we are looking forward to seeing the T-shirt dances too...!
Thank you,
The Steemit Team
---
---
PLEASE DO NOT POST ANY SHOPPING GAME OR DIARY GAME LINKS IN THE COMMENTS - WE ARE WORKING THROUGH #theshoppinggame & #thediarygame TAGGED POSTS
THANK YOU
---
---
The rewards from this post go to support the work of @fundacorazon and @littledisciples both in Venezuela.
---