THE DIARY GAME - 15 AUGUST 2020 - CELEBRATING INDIAN INDIPENDENCE DAY
Hello steemians,
Thanks for stopping by!
I am well and I hope you also be fine...
Today is a very special day for all Indians because it's 74th Independence day.
On this day India got independence from the British Rule after more than 200 years of slavery.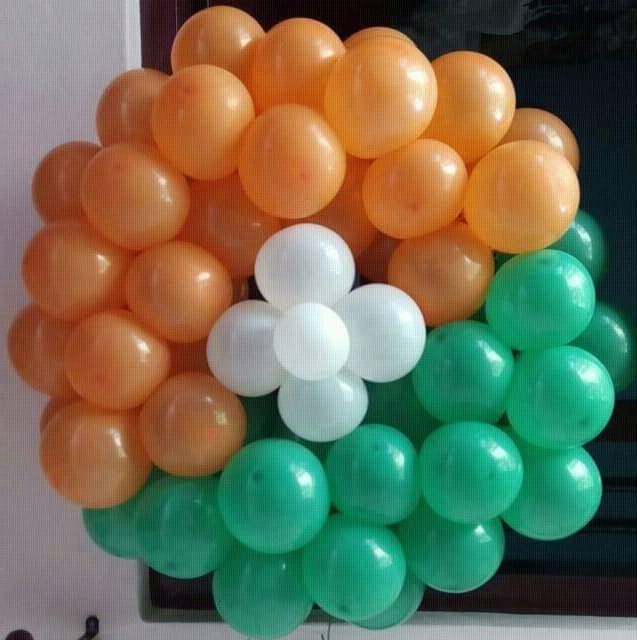 Happy independence day
Morning
In the morning I woke up at 0530 hours and get ready for a long morning walk. After the walk I came back to my home and prepare for college because on this day every year there is ceremony about independence day in every school, college, offices and everywhere.
I prepare for my college, take yummy breakfast and go to the college with my friends.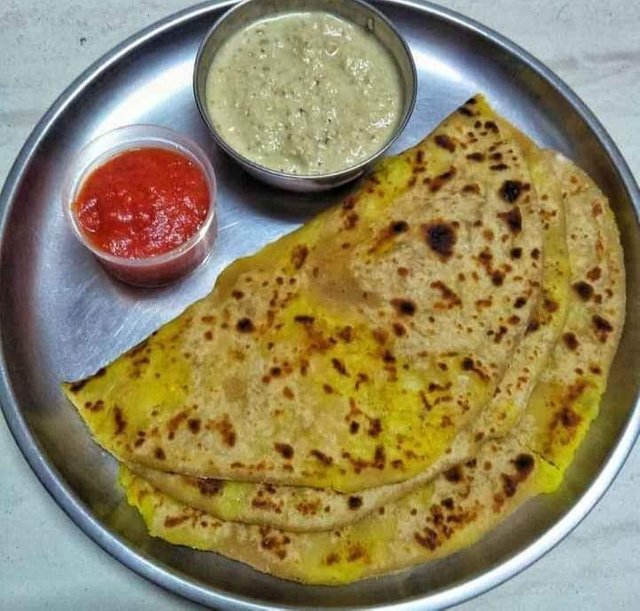 Aaloo ke parathe with catch-up souce and chatni
I am also a NCC(National Cadet Corps) cadet, so on this day NCC cadets do parade and give tribute to our Indian flag.
I am SUO(Senior Under Officer) in my NCC unit. Therefore, it was my responsibility to command my unit.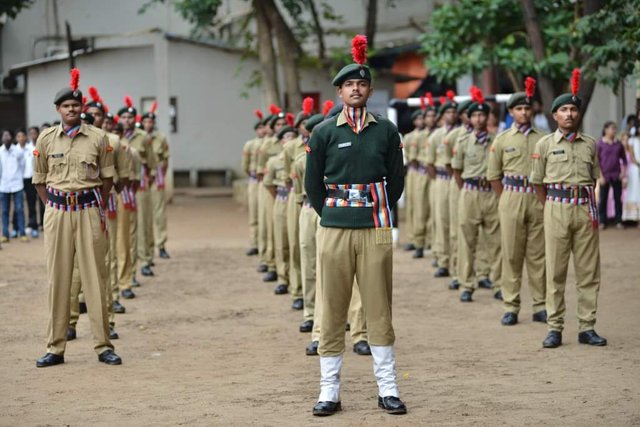 I'm clicking this photo so I'm not appearing in it
I commanded my unit, sung national anthem(jan gan man), and hoist our national flag.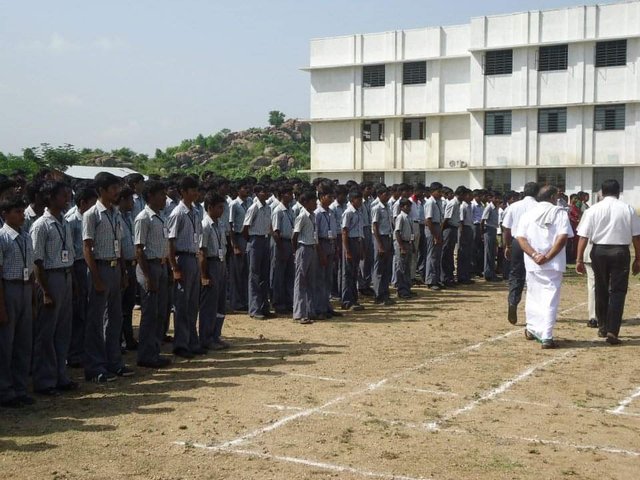 Here are my school students standing for prayer
After that some programs held like poem, songs, and play on the life of freedom fighters then school distribute boondi, jalebi, laddoos, etc to everyone who present there.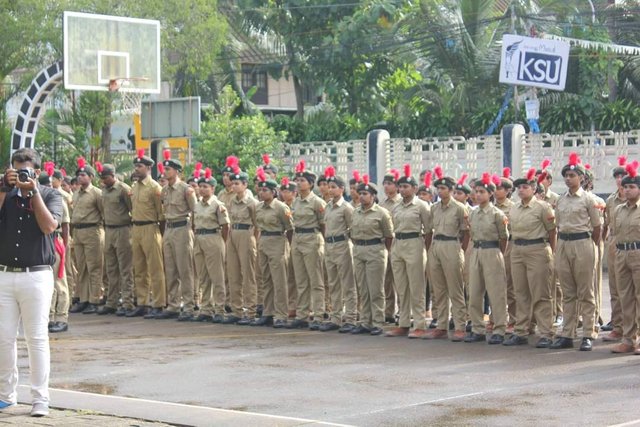 Here are also some NCC cadet who are my juniors
Then I came home.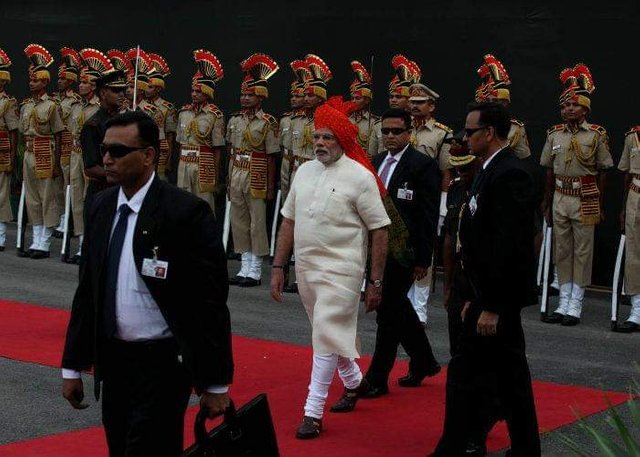 I watched PM Narendra Modi ji's speech
Afternoon
At 1300 hours I was at my home and took food made by my mom.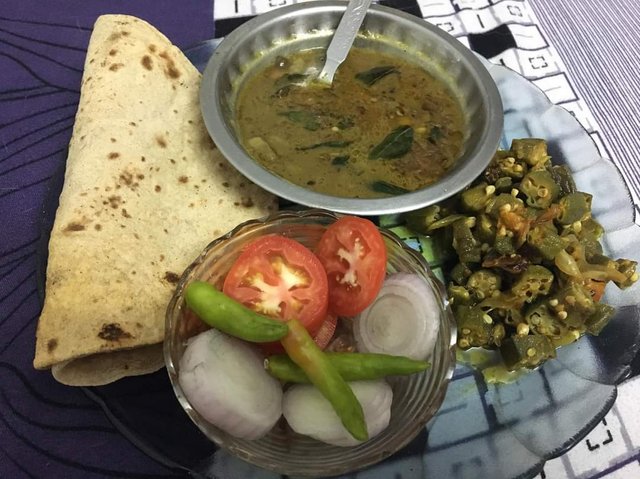 A plate full of ladyfinger, daal, chapati, salad
Then I go for my studies because to get my dream career, as I told you in my previous diary that I want to be an Indian Army Officer.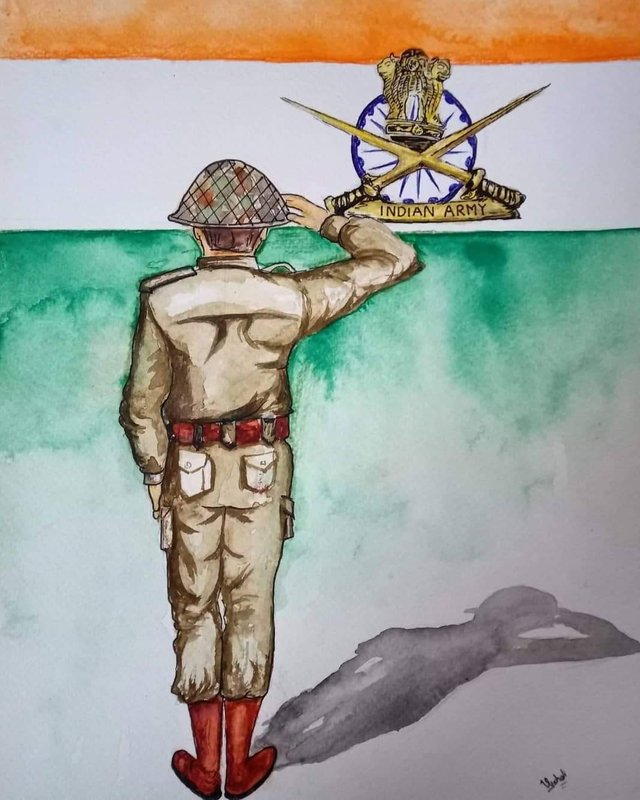 This is made by me
Evening
In the evening I take some rest from my studies and go for a walk where I saw many things like birds, parrot, peacock, a shepherd feeding their goat and sheep, and farmers, a garden of guava.
Night
Here is 2000 hours going on.
After getting my food, I started my blog about my day, and today I enjoyed alot.
So,here I am signing out, see you tomorrow.
Jio Har din azadi ka. (Live everyday free)
So, guys this me @ashubaba01
See you later alligator.
Byyy.