Author: Nicole Jeremiah
Date: February 19, 2018.
I am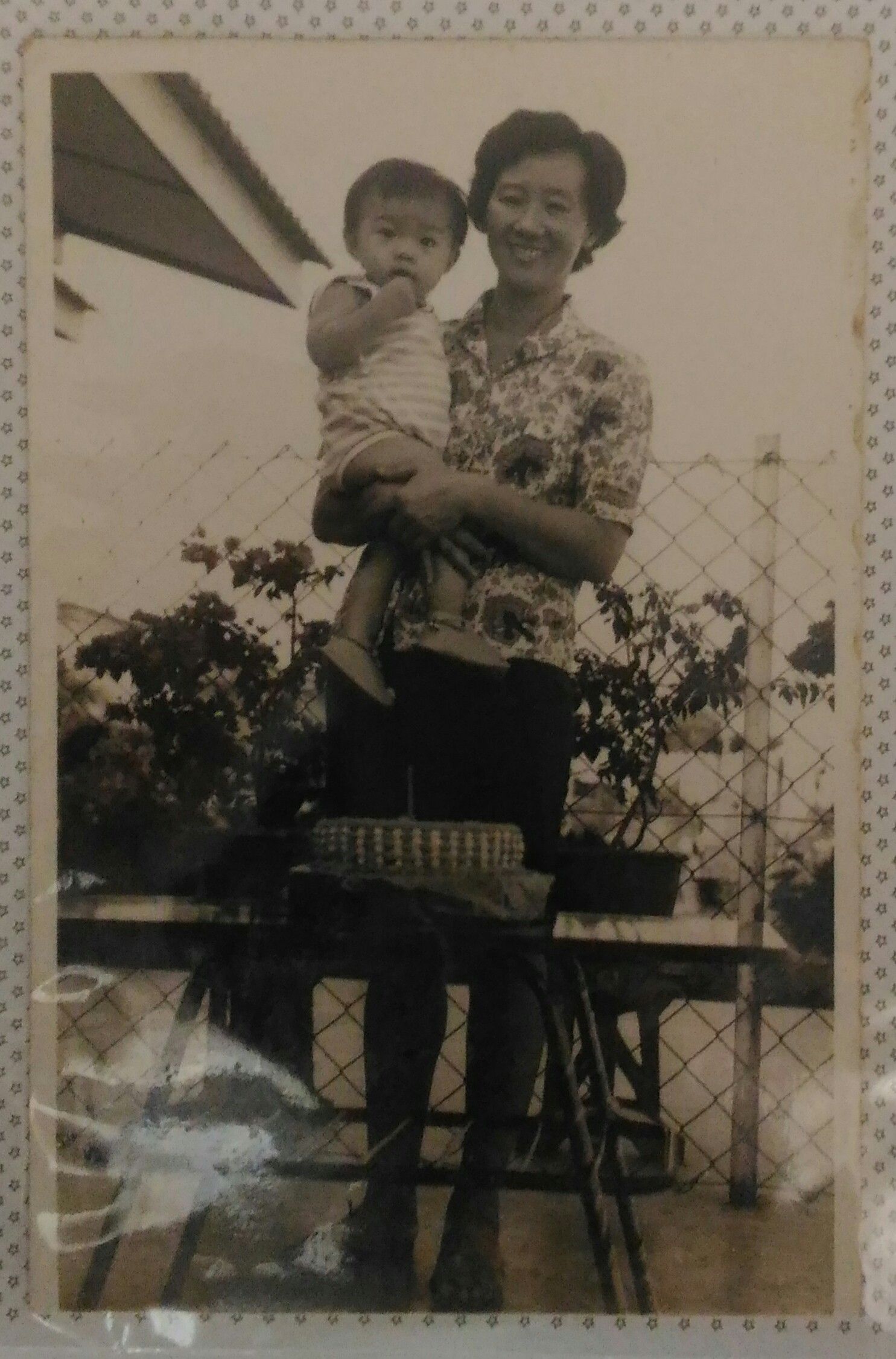 very blessed to have a super memory and hearing whereby I'm able to recall most of the memorable days from age 1. Photos taken also help to aid my memories on those childhood days.
My nanny was a middle aged widow blessed with 3 children. Her husband passed away in an accident. She was living on her late husband's pension and insurance's payout. God consoled her and her children with my birth as a very adorable baby. Nanny's eldest daughter is my godmother. My mum used to tell me that my godmother will carry me in her arm first thing when she reached home. My godmother always said to me that I was so fair, charming, cute and charbie. Compared to the neighbour's baby who was tent and skinny. My nanny praised me non-stop for my obedience since a kid. Everyday is a routine for me to follow my nanny to market since the day I started to walk on my feet. She will only carried me when we need to cross a wooden bridge on the way to the market. There was a hawker selling "Loh Bak Koh" at the side of the entrance to the wet market. Nanny will pay 10 cents for a cone of "Loh Bak Koh" and I will sit at the wooden bench behind the hawker to eat my "Loh Bak Koh" for breakfast. And I was told to sit there quietly and wait for Nanny to come back. Nanny always done her marketing the moment I finished my last "Loh Bak Koh", and the timing is always right. That time I was only 1 year plus baby, Nanny can't leave me at home alone, therefore have to bring me along for marketing. Baby normally cry if the guardian would to leave her alone in a strange place, when I eat I can't cry at the same time, but she knew that when I finished eating I will sure cry. Before I could cry, Nanny always appeared before that. As far as I remember, I have never cried during the days I was with my Nanny. She used to bath me in a quick bath and wrapped me in a thick towel saying long bath will catch cold. I never disturb my nanny whenever she is busy with her daily choes. I will watch my TV program and play myself. Every evening I will have to walk with her and her children to the nearby church without fail. That was around 8pm or 9pm, the moment I reached the church, I was so tired of walking and will take a pillow from the pastor's house and sleep at the pew. When the bible study done, my Nanny will wake me up, I will keep the pillow back and walk home with no single complain. My baby routine life lasted at the aged of 4. Thereafter, I went back to stay with my parents and my younger brother. On and off, during school holidays, my godmother will bring me for short stay with Nanny and her children. I was a very peaceful, happy and obedient baby during the care of my Nanny. I have never shed a single tear but only the moment my godmother left me to her teacher training college. That was the only time I cried as a baby. Loving tender care environment created a serene atmosphere for nurturing a peaceful, loving and obedient baby.
When I lived with my parents, my emotion changed according to my parents' emotions and circumstances. The right environment will actually brings up a fine super baby. Tender, loving and care are so important in the process of upbringing.
May God bless you and your baby.