THE DIARY GAME INTRODUCTION
I am amastella introducing my self in the 100 day steem challenge. {The diary game introduction}
I am a Ugandan female aged 29. I am also a professional in social work and social administration. I hold a post graduate degree in project planning and managment and studied if from Uganda managment institute a long Jinja road Kampala.
I also hold a bachelors degrees in the arts of social work and social administration from Uganda Christian University at Mukono district.
I had my other lower studies which are o level and A level respectively. "O" level was held from Bugiri high school at Bugiri town and " A" from St. Kizito Bugolobi. Kampala district.
I got to know about the steemit activities through @yohan2on. He told me about it and I gained interest in it. I remember my first day to link up with the members of steemit which was called the Uganda steemit meet up which was held on 25th/07/2020 and different people were talking about their experience, benefits they have had with steemit and the stories where amazing. *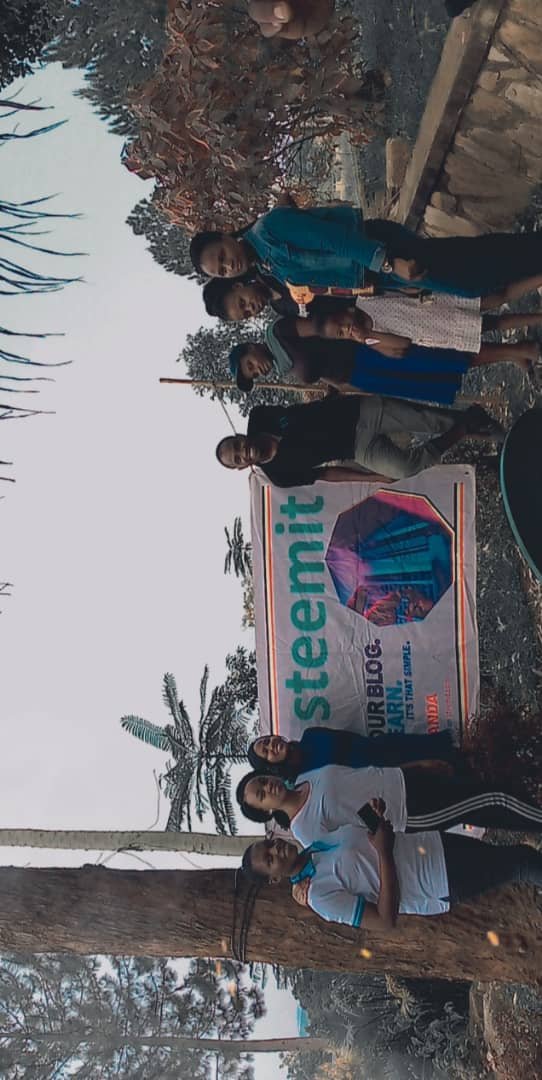 On that day we had wonderful snacks to share and refreshments,pictures where all over the Place, we introduced ourselves to each other and we learnt things about steemit such as how to join, how to keep our security keys, how to withdrawal tokens to mention but a few.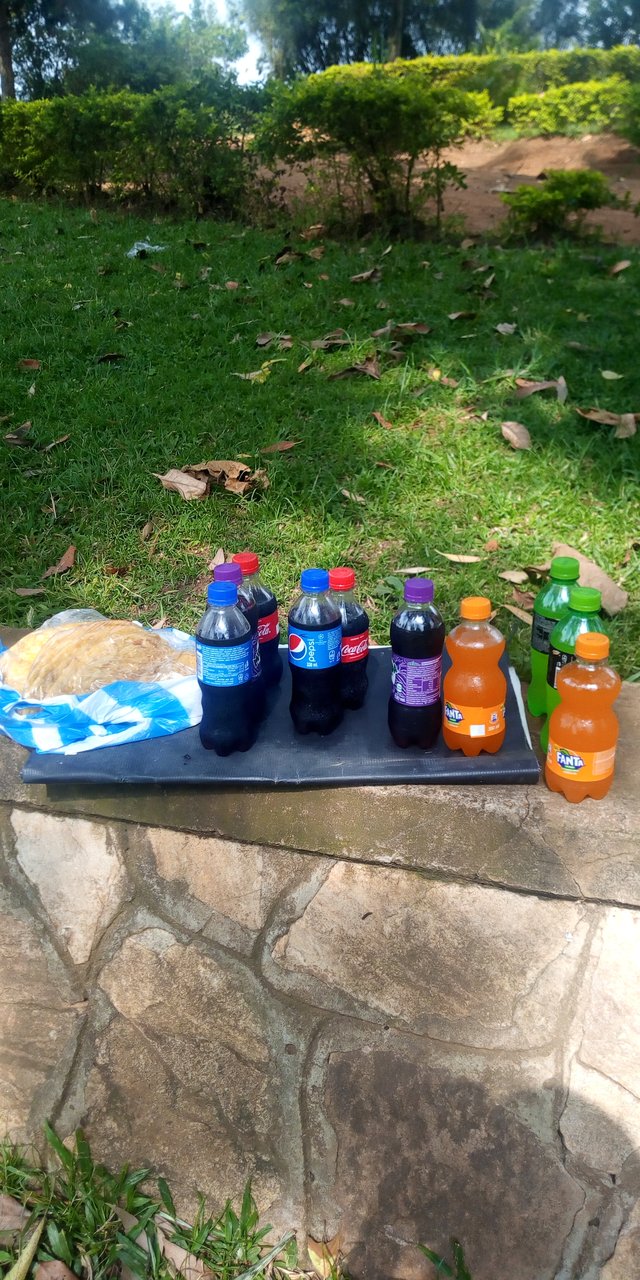 [ My own Images on refreshments on that day ]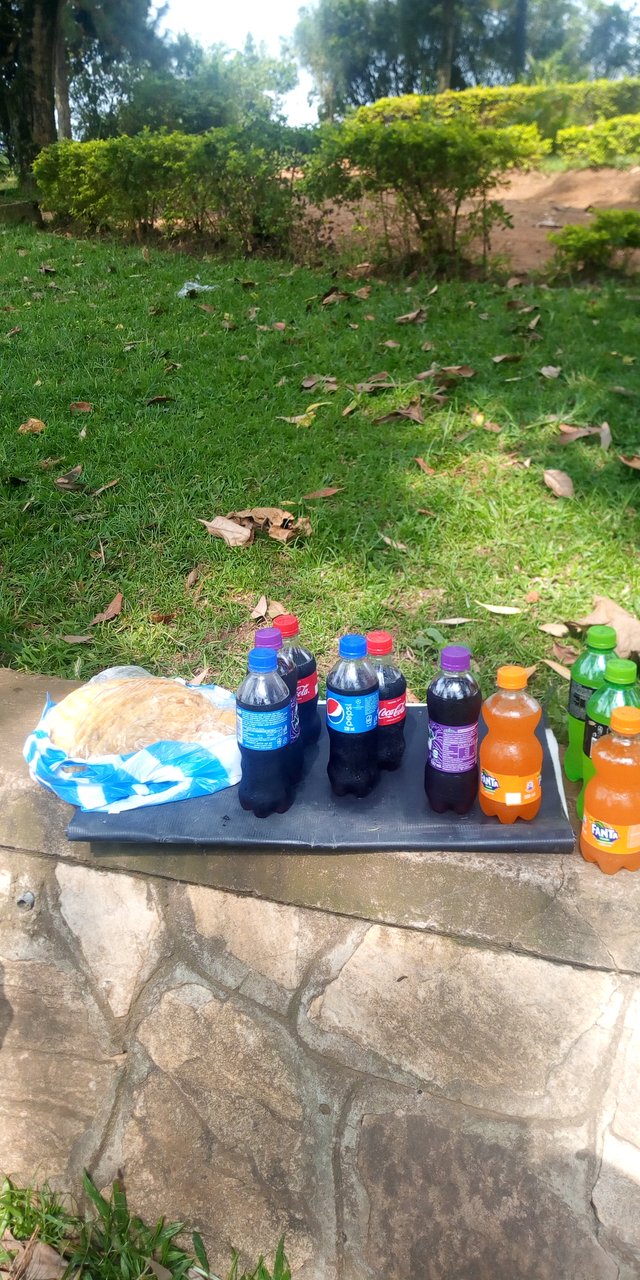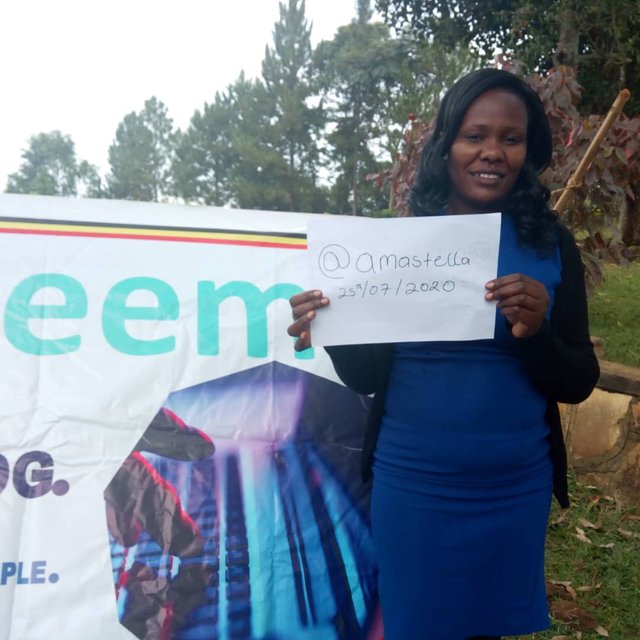 [Me introducing my self on the diary challenge]
I am a person who likes meeting and working with people from different backgrounds , getting to know people's challenges and find out solutions if I can. It's nice to work with communties because we need people and they also need us.
I am a person who loves adventure, traveling to new places around the world. I love shopping and am an out going person.
Some times I encourage myself through singing I love to sing, through talking to people , painting nails because it makes me feel good about myself, going to restaurants , putting on new clothes, changing my hair style to look different.
I really look forward to having a wonderful experience in this contest.
https://steemit.com/hive-194804/@yohan2on/the-uganda-steemit-team-is-ready-for-the-diary-game-season-2