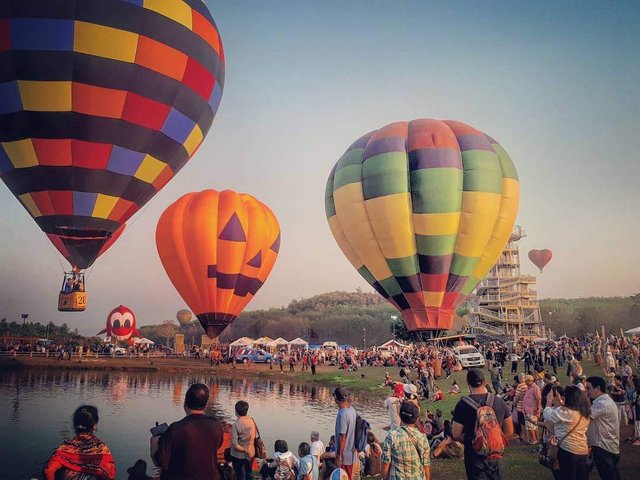 Amazing annual balloon festival in Chiang Rai, Thailand. Entry is 100 baht.
In the daytime you can go for a ride in the balloons across the small lake area in the park. In the evening you are treated to an amazing light and music show.
Video here: https://www.facebook.com/story.php?story_fbid=1965613143486861&id=678492445532277
The festival sees participants from 14 countries, including United Kingdom, United States, Switzerland, Brazil, Philipines, South Korea, Taiwan, Austria, Latvia, Germany, Italy and Japan taking part.
There is also a fantastic concert which takes place over the duration of the event (with a good sound system!). There are plenty of food vendors selling great food at affordable prices. Alcoholic drinks are available too (including a beer made from corn. I tried it, and tasted pretty good..although the sweetcorn smell was a really odd experience, haha!)
Its a great place for all ages and a wonderful community spirit. People of all walks of life, all brought together in awe of these fabulous ENORMOUS balloons! "Proper" seating is often taken fast, but there are hay bails and lots of people just sitting around on the ground (pristine grass). There are children's play areas too.
Full trip report here: http://motogirlthailand.com/singha-park-international-balloon-festival-inc-r109-ride-doi-chang-doi-wawi-mae-suai-dam/
Singha Park balloon fest website page: http://chiangraiballoonfiesta.com/
#chiangraiballoonfestival
#chiangraiballoonfestival2019
#balloonfestival
#thailand
#chiangmai
#amazingthailand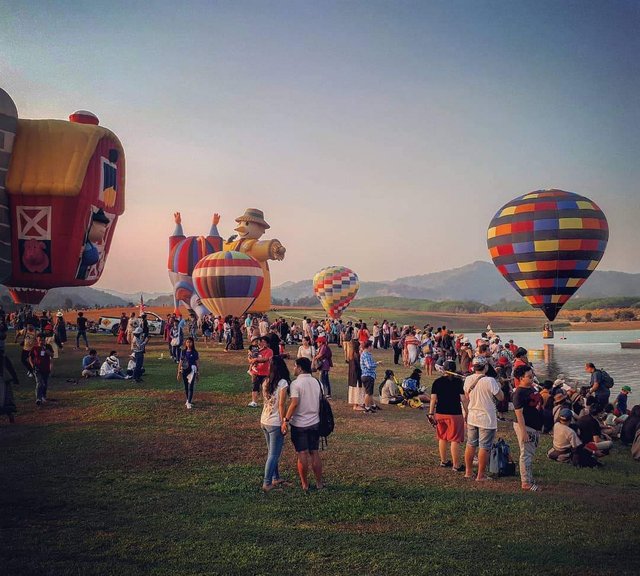 Posted using Partiko Android