So I was in a local motorbike shop / cafe and saw this on the wall in the lobby. I thought it was a really unique piece and the place had a number of other such tin signs on display as well. The owner told me that it is a genuine antique but like a lot of things I am told in this country, i have my doubts.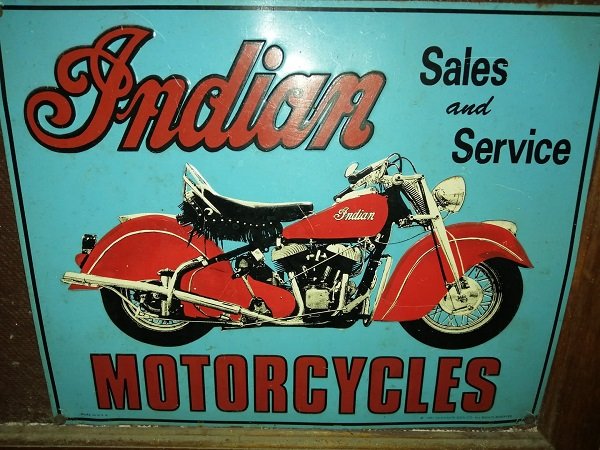 Like a lot of people, I have very little experience with Indian Motorcycles. I have only ever seen one a couple of times and I have never ridden one. They came to the forefront with the Anthony Hopkins film "The World's Fastest Indian" which by the way is a great movie, especially if you like motorcycles, or Hopkins, or both!
Anyway, the point of all this is that I encounter a lot of "genuine" merch in various shops here in Ayutthaya, but I always feel as though there is a good chance that it is not actually the real deal. It seems really unlikely to me because these items most likely had to initially be in western markets and presumably quite some time ago.
That doesn't mean that it is impossible that a Thai collector could get their hands on one, it just seems like it is more than likely a fake. Anyone have any ideas about how one could tell the difference without going on Antique Road Show?