Vegan Fried Chicken. - วีเก้นไก่ทอด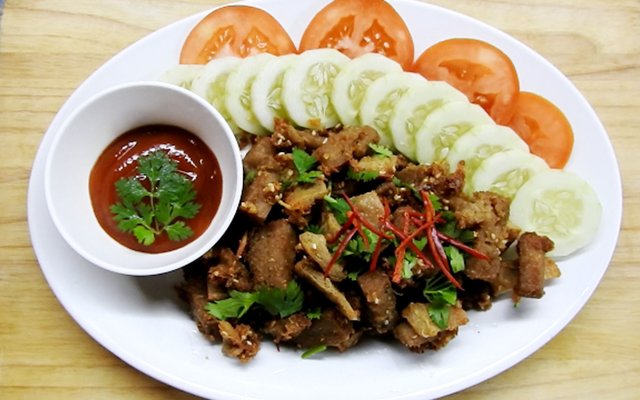 ส่วนผสม Ingredients.
1 ไก่เทียม Veggie chicken .
2 รากผักชี Coriander root.
3 กระเทียม Garlic.
4 พริกไทย Pepper.
5 แป้งทอดกรอบ Crispy flour.
6 งา Sesame.
7 ซีอิ้ว Soy sauce.
8 ซอสเห็ดหอม Mushroom sauce.
9 น้ำมันพืช Vegetable oil.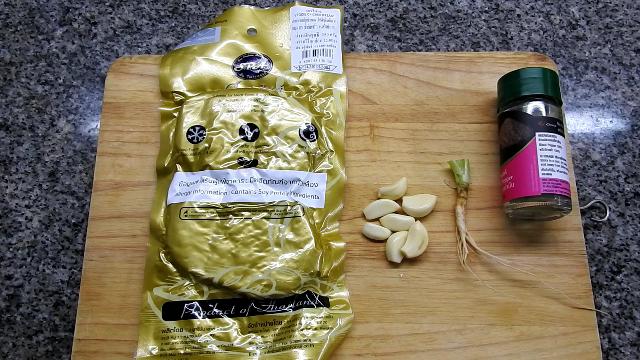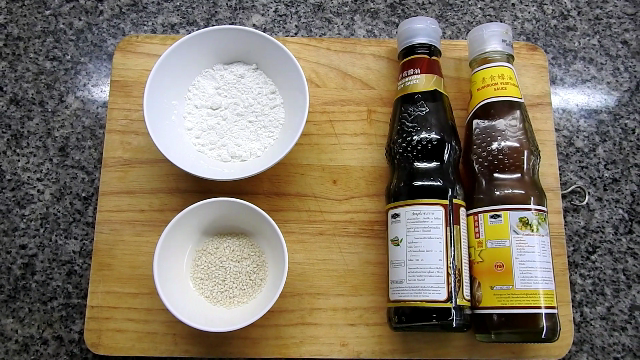 วิธีทำ วีเก้นไก่ทอด How to cook vegan fried chicken
1 โคลกกระเทียม พริกไทยและรากผักชีเตรียมไว้
1 Grind garlic, pepper and coriander root together and set aside.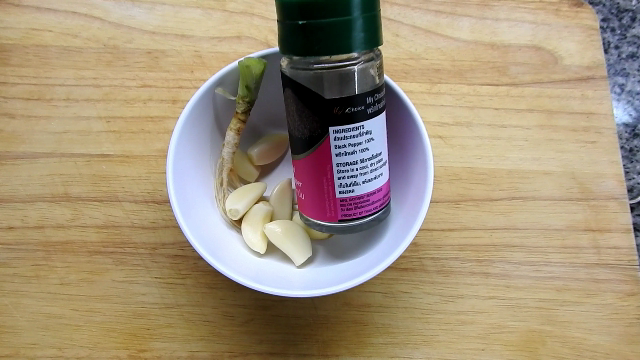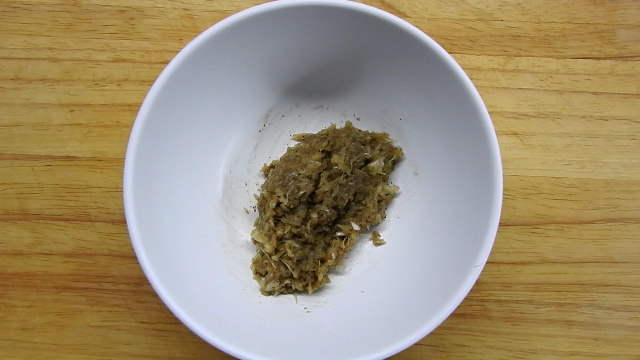 2 หั่นไก่เทียมเป็นชิ้นเตรียมไว้
2 Cut veggie chicken in to pieces and set aside.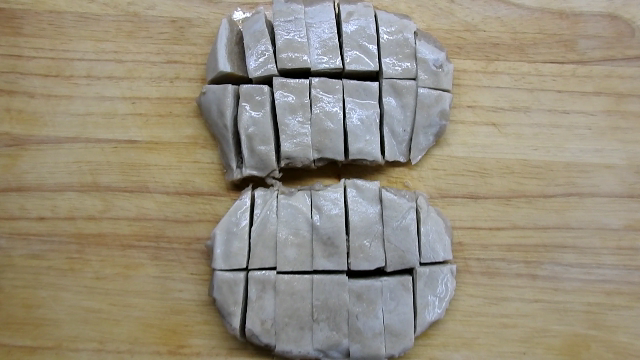 3 นำกระเทียมที่โคลกไว้มาคลุกกับไก่เทียมให้ทั่วแล้วพักไว้สักครู่
3 Bring grinded stuff mix with veggie chicken together and leave it for few minute.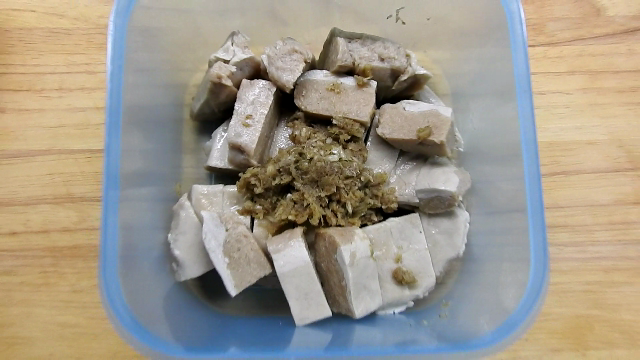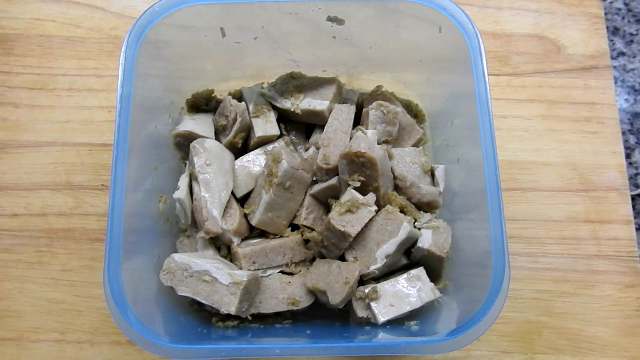 4 เติมซอสเห็ดหอม ซีอิ้วขาว แป้งทอดกรอบและงาลงไปผสมให้เข้ากันเตรียมไว้
4 Add mushroom sauce, soy sauce, crispy flour, sesame and mix together.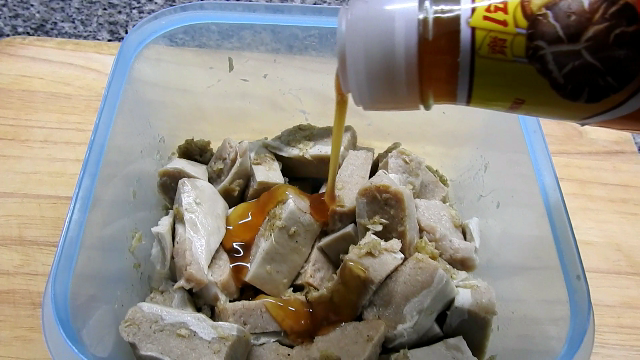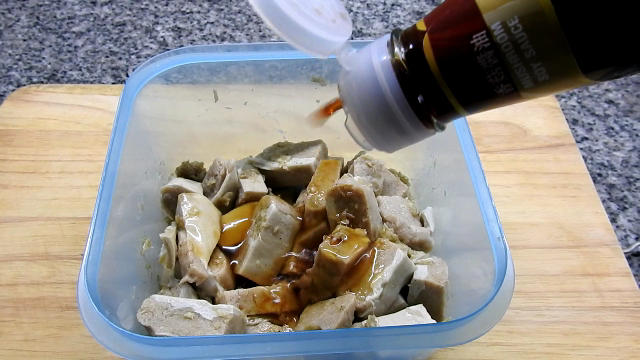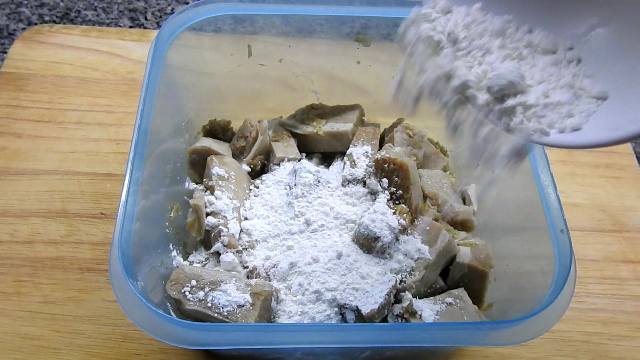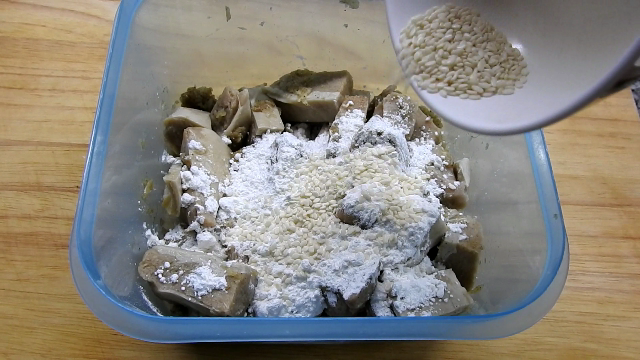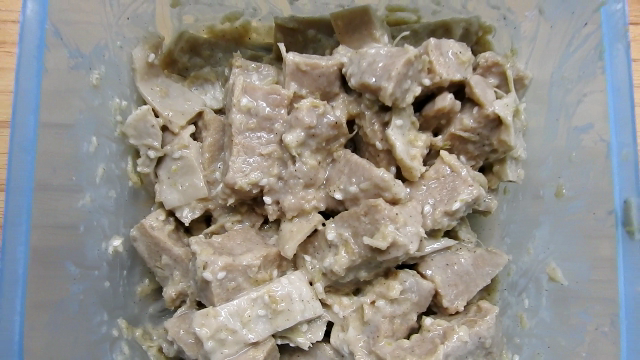 5 ตั้งกระทะโดยใช้ไฟปานกลาง ใส่น้ำมันลงไป รอจนน้ำมันร้อนขึ้น
5 Put vegetable oil in the pan, use medium-heat and wait until the oil heats up.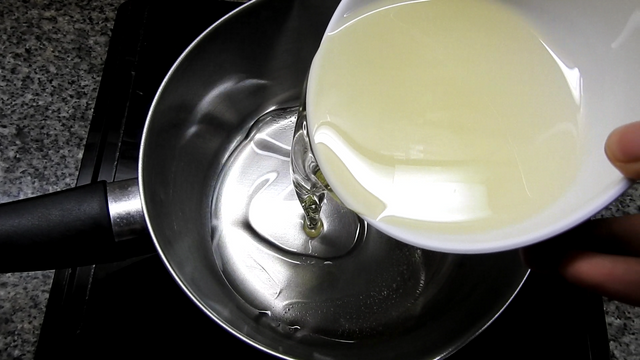 6 เอาไก่เทียมที่เตรียมไว้ลงไปทอดจนไก่สุกพร้อมและเปลี่ยนเป็นสีน้ำตาลอ่อนจึงปิดไฟ
6 Put the prepared chicken to fry until chicken is ready and change to light brown, then turn off the stove.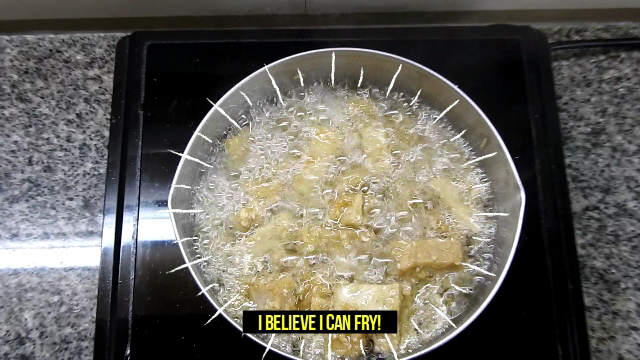 7 เอาไก่ทอดวีเก้นพักในตะแกรงสะเด็ดน้ำมัน จากนั้นเอาใส่จาน เสิร์ฟเป็นของทานเล่น ทานเป็นกับข้าวหรือทานกับผักที่ชอบก็อร่อยเช่นกันค่ะ
7 Bring the vegan chicken fried in to the colander rest until oil drain, then put vegan chicken fried on the plate, served as a snack, eat as a side dish or eat with vegetables that you like. It's delicious ac well.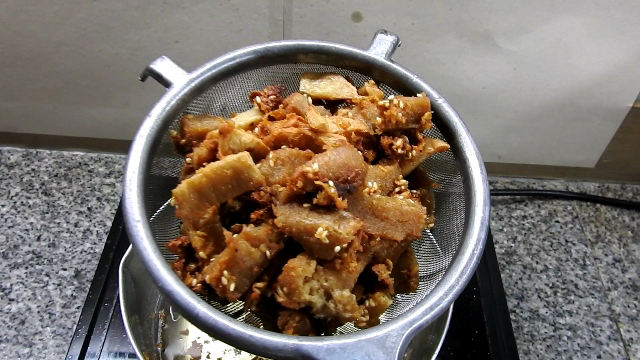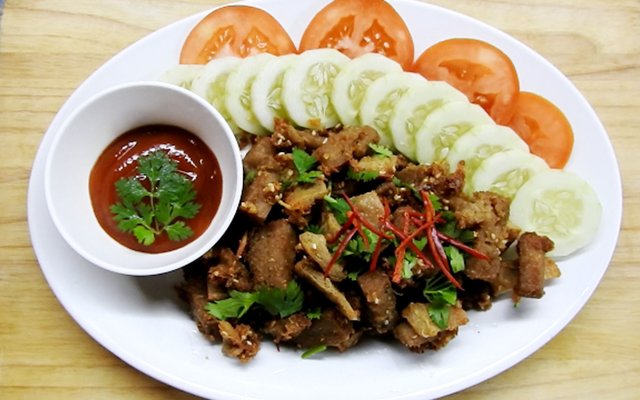 There are videos for you. Let's see it.
Thank you for up vote to me If you enjoyed reading this post, make sure to follow me!
Hope you enjoy it^^