Authentic Thai coconut soup made with love.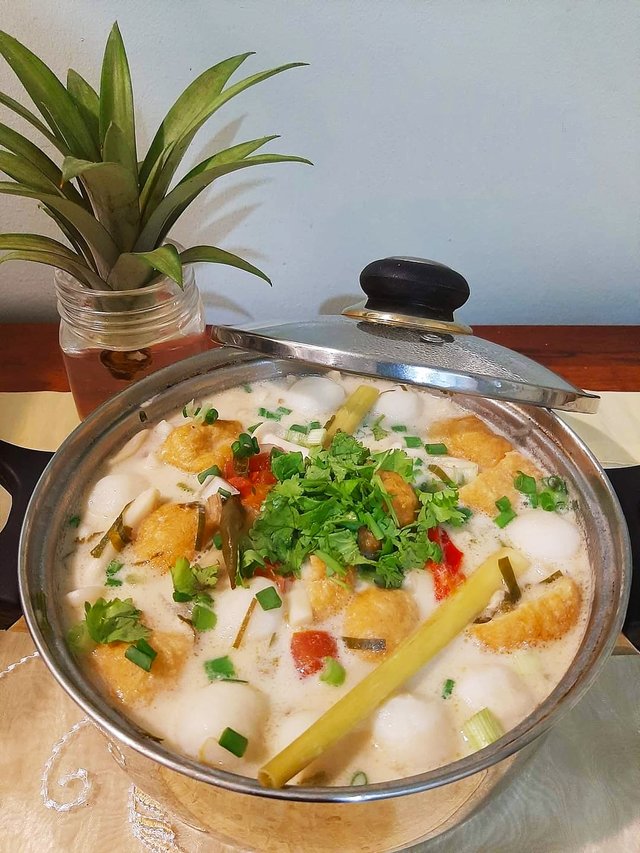 How are you? I hope you are all very well. I welcome you all to my post, so you can see today's post.
You can all understand and if you have any questions you can write me in the comments.
I will definitely try to answer you. I am starting my post now without delay but as always.
I will tell you first how I started my day. And what I have done,
I will tell you about today I hope you all will read my post to the end.
The biggest problem after waking up this morning is the problem of load shedding.
I woke up in the morning with the heat and it was getting very hot today and after waking up.
I saw that the current was not coming for a long time. And my younger sister started cooking together,
and we finished breakfast very early then served breakfast to everyone and after breakfast ,
they went out to work together then me and my younger sister stayed home after a while we went ,
out to the hospital for the purpose of hospitalization. Later we saw our patient and his condition,
is very bad now we are trying hard to save him but his condition is very bad now but the doctor says,
there is no reason to worry he will recover soon then we went straight from the hospital to the supershop,
and there On the way back home, we returned home with a lot of daily necessities.
Then I came home and prepared the food and all the food I made this afternoon which you can see now,
so now I will try to tell you all the food recipes because these pictures of yours are available,
on the internet so I brought them from there and explained them.
I will try to give the same thing again but there will be no benefit.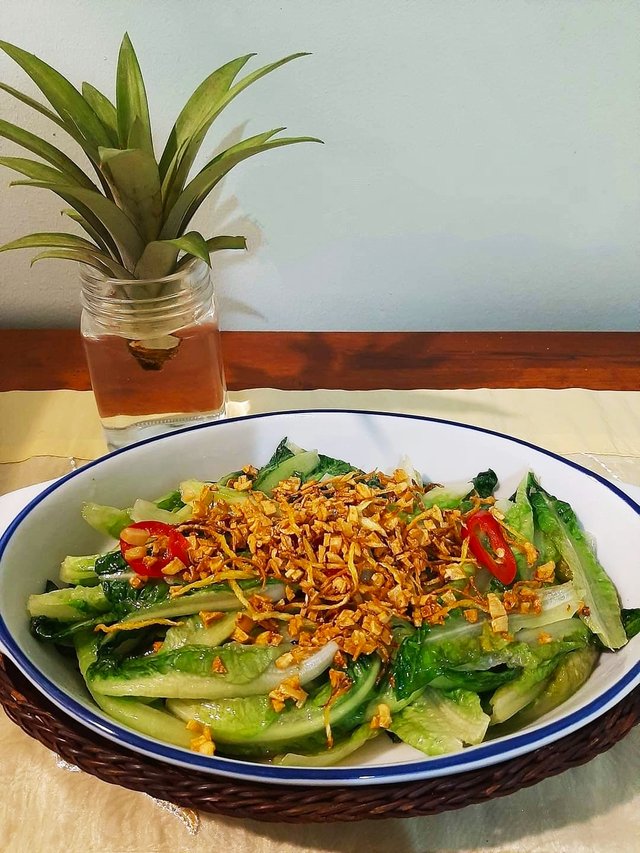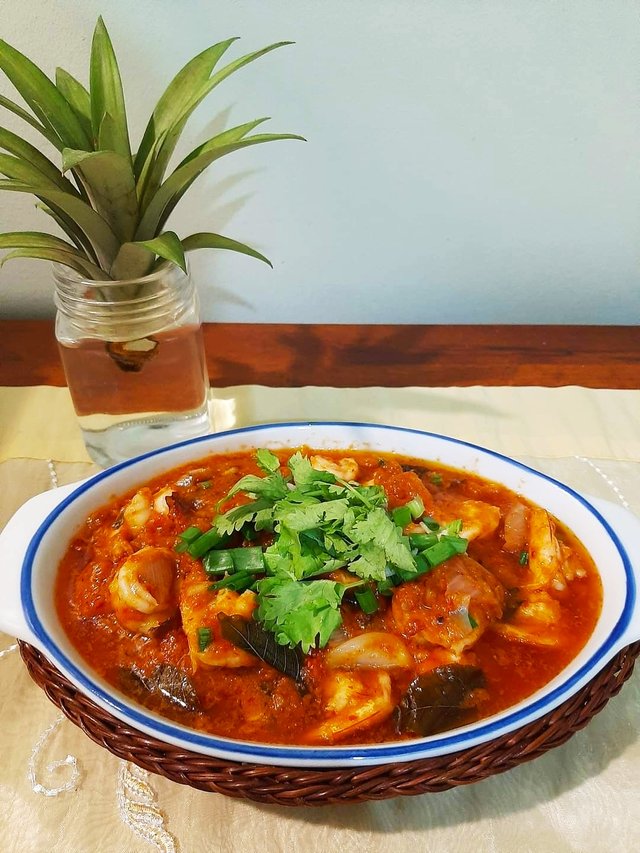 Ingredients for Thai coconut soup
1 tablespoon vegetable oil
2 tablespoons grated fresh ginger
1 stalk lemon grass, minced
2 teaspoons red curry paste
4 cups chicken broth
3 tablespoons fish sauce
1 tablespoon light brown sugar
3 (13.5 ounce) cans coconut milk
½ pound fresh shiitake mushrooms, sliced
1 pound medium shrimp - peeled and deveined
2 tablespoons fresh lime juice
salt to taste
¼ cup chopped fresh cilantro
src
Stir fry green top with ginger.
1/2 cup low-sodium soy sauce
1/4 cup rice vinegar
1/4 cup vegetable oil
1/4 cup green tea, made above
3-4 cloves garlic, minced
2 tbsp. freshly grated ginger
2 tbsp. honey
2 tbsp. cornstarch
STIR FRY
2 tbsp. vegetable oil, divided
14 oz. extra firm tofu, cut into bite-sized cubes
1 medium onion, chopped into chunks
1 red bell pepper, chopped into strips
1 large carrot, cut into matchstick pieces
12 oz. broccoli, cut into bite-sized pieces
8 oz. mushrooms, sliced
src
I hope you all understand I have told you the things you will need to make the food but if you don't understand,
then you must let me know in the comments I will help you to understand it better,
but if you want you can watch any recipe on youtube Because there are all kinds of food recipes on youtube,
right now and another thing I didn't want to tell you is that I told you in my last post that.
I will post something different but it was not possible today.
Most likely you will see it tomorrow. Check out the post and come back again if you haven't seen it before