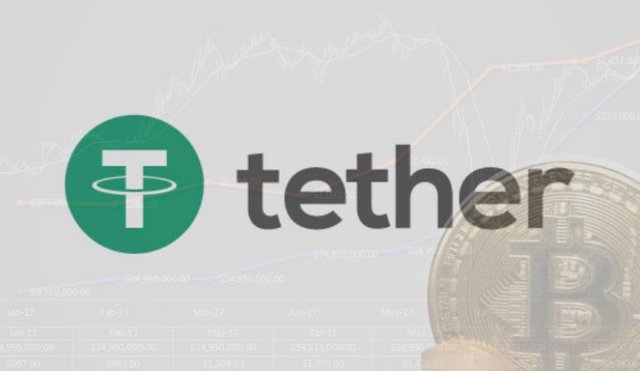 When tether was first ACCUSED of wrong doing, markets tanked by over 20%.
Today, tether was mostly cleared and there is maybe a 1% bounce.
Funny how things work huh?
Flashback to January of 2018, Bitcoin had already peaked but was on its way back up again at the end of January when the news broke that the CFTC had subpoenaed Bitfinex and Tether.
The price reaction can been on this chart here: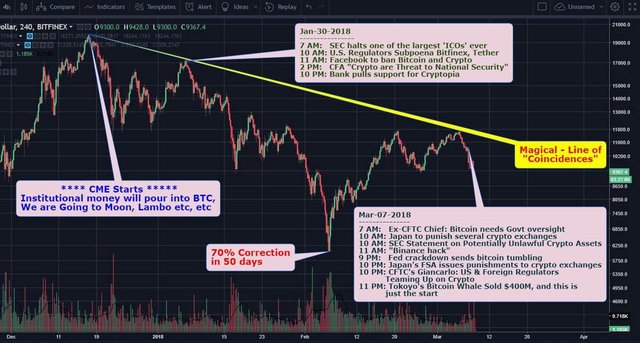 (Source: https://medium.com/@super.crypto1/4th-dimension-bitcoin-manipulation-cartel-can-it-be-burnt-no-way-c53de65c166a)
The fallout:
Using the prices at Bitfinex, which were quite a bit higher than seen at most US based exchanges, we can see that bitcoin was back up near $17k when the news broke.
Over the next several days the price dropped all the way down to $13k, and over the next few weeks, it dropped all the way down to $9k following the "tether news".
That gives us more than a 40% drop in just a few weeks following that revelation.
While the entire drop cannot be blamed on the "tether news", it likely was one of the main driving forces behind the sell off as people started to lose all confidence in the space.
This kind of fear and uncertainty has dogged the crypto markets for the better part of 5 months ever since.
Tether and Bitfinex fully in the clear?
After 5 months of uncertainty we finally got some much need clarity from Bitfinex and Tether.
Today, tether and bitfinex announced that a law firm co-founded by former FBI director Louis Freeh had confirmed that tether's bank accounts held more than the $2.55 billion in cash needed to back the tether's issued.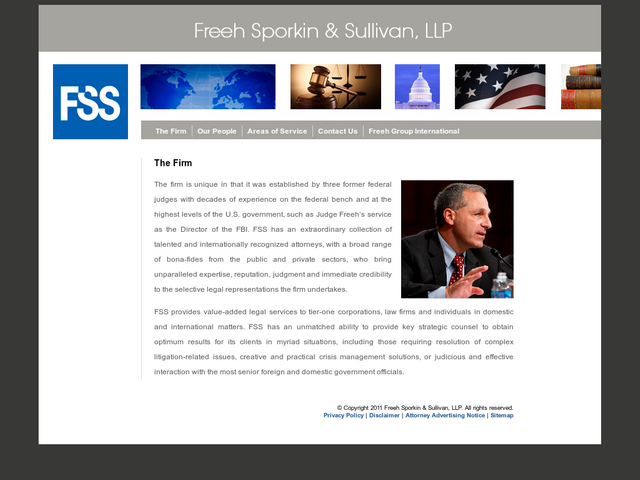 (Source: https://www.owler.com/company/freehsporkinsullivan)
There was no official audit done, but the law firm has had access to tether's books for weeks now and chose to do their report on an undisclosed day so that tether could not game the results.
According to tether they have had trouble getting a full scale audit done because no large auditing firm will take on the risks due to a lack of regulatory clarity on what is considered best practice for crypto exchanges.
More from the official release can be found here:
https://www.bloomberg.com/news/articles/2018-06-20/tether-hired-former-fbi-director-s-law-firm-to-vet-finances
https://www.newsbtc.com/2018/06/20/report-tether-does-have-enough-dollar-reserves-to-back-all-usdt-in-circulation/
Not quite fully in the clear:
Although this report is a huge step in the right direction, it doesn't show whether tether had USD backing in the correct amounts a few months ago or late last year when most of the manipulation supposedly took place.
Which is likely why the market is not responding more favorably to this news.
However, this revelation is significant in the fact that all the tethers currently floating around out there are fully backed at this point, which should take away much of the systemic risk posed from them not being backed at all.
Overall, this is very good news though not quite as good as a full scale audit would have been.
Though, it sounds like a full scale audit will not be something that can be expected for some time, due mostly to things out of tether's and bitfinex's control, at least according to them.
Stay informed my friends.
Image Source:
https://www.justcryptonews.com/342/tether-effect-study-shows-tether-issuance-might-be-manipulating-bitcoin-price
Follow me: @jrcornel