TestM is a revolutionary application that verifies smartphones for technical issues with and works on both Android and Apple devices. The application offers smart phone users a very important service for anyone who wants to know the problems of their phone for its repair or when you want to buy a new phone or device and want to make sure if everything is ok or not.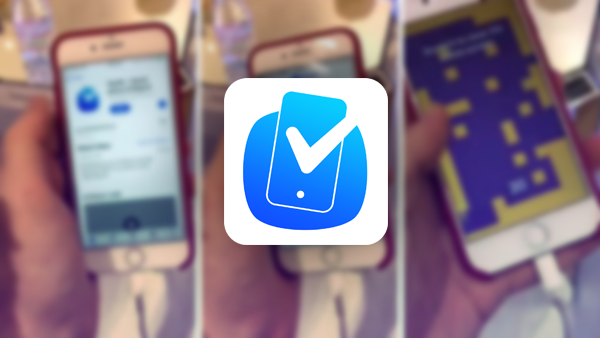 TestM is done through a wide and comprehensive set of tests where all components of smart phones are diagnosed in order to assess the status of phones. TestM then creates a detailed report on the status of your smartphone so you can save it on your phone or share it with others.
Features and usage
TestM is a free app that you can download from the Google Play store (or Apple Store) and can be downloaded in less than 5 minutes on any smartphone running Android 4.3 or higher. TestM supports more than 15190 different models for smartphones and in 20 different languages.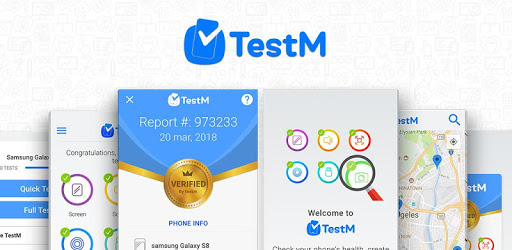 Whether you need to repair, sell, or buy a used smartphone, the TestM report will be useful. In short, if your phone has any problems by doing a full test and knowing what is wrong. Want to buy a pre-owned smartphone? Simply ask the owner to send you a TestM report. That way you know what to buy. Want to sell your phone? Then, take a full test on your device and attach the TestM report as a photo to your listing. This way you have a chance to sell your phone faster.
How the app works: When you open the application, you will be given the option to either perform a quick or full phone test. I chose the latter, which took about 5 minutes. About 20 different tests to assess the different aspects of my phone as mentioned below: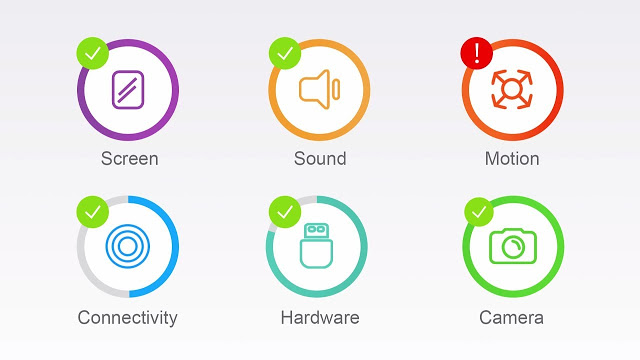 Touch screen test
Sound for your headphones, earpiece, microphone, and headphones
Movement: gyroscope, accelerometer, compass
Connectivity: Wi-Fi, Bluetooth, GSM, GPS
Devices: light sensor, charger, vibration, proximity sensor, fingerprint sensor
Camera: front camera, main camera, LED flash.
And other tests
The app's summary is very good, and may be very helpful when you want to buy a used phone and want to make sure if everything works well.