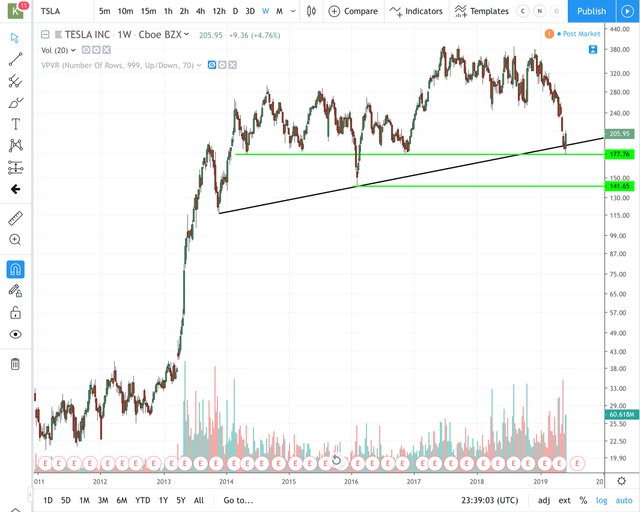 The Tesla Chart has been nail-biting.
It has come down to the last major support line around 175 and last major uptrend around the same level. There are two more weak support levels at 115 and 141ish, but I believe that if the 180 Level does not hold the stock is in big trouble technically.
That said, I am a big Tesla bull: I think their strategy makes sense, their product is superior and the way they innovate and integrate their supply chain and production trumps any auto maker.
As a result I have used this technical correction and the support to load up hard on Tesl at 180.
Tesla had never been this overbought when the stock hit 175 Last week.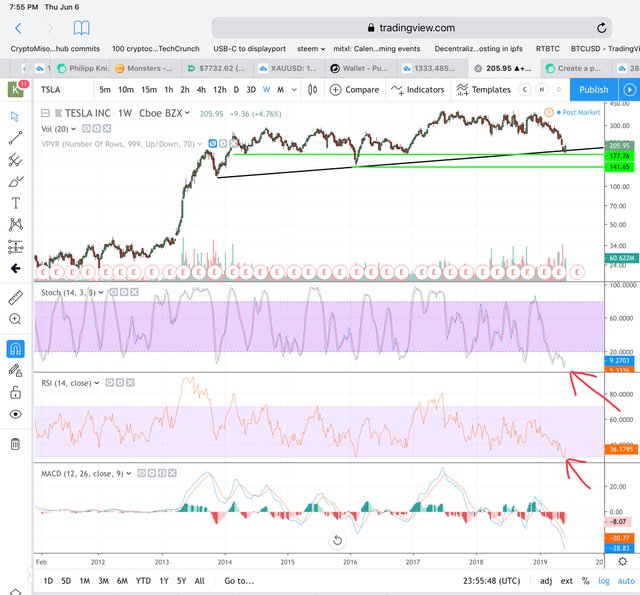 So this too me is a good spot to make a long term bet.
For Tesla to work out will take a few years. The car market is slow. It took Apple about a decade to transform what a phone is. It may take Tesla longer. But there may also be much more value and description in the transportation market.
As such I like my chances at this point: great fundamental potential combined with technical chart opportunity.