Fundamentally I am ultra bullish on Tesla. And right now there may be a decent chance to buy.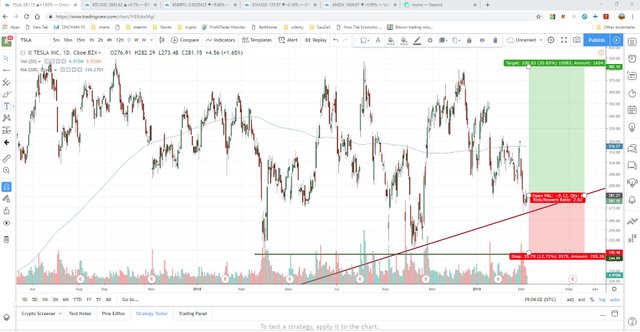 We have just bounced off the very long term uptrend and I think if it holds, Tesla should move up.
Short term the target would be around 400.
A tight stop loss could be placed right under the uptrend but a conservative one would be around 244, just under the last two bottoms.
Here is a bigger picture view on the setup.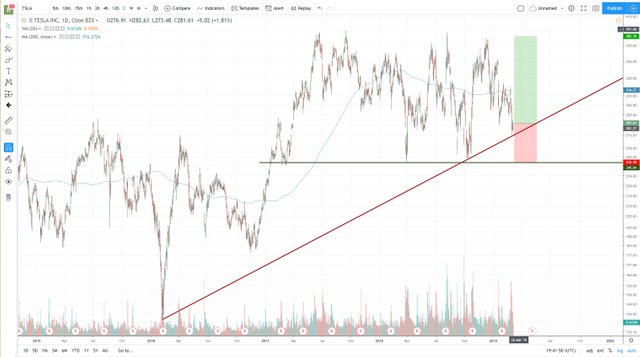 The big risk
The S&P is currently crashing and could fall much lower, this makes a long trade overall problematic
Still I am taking the trade because tesla is a must have and i don't have any at the moment.