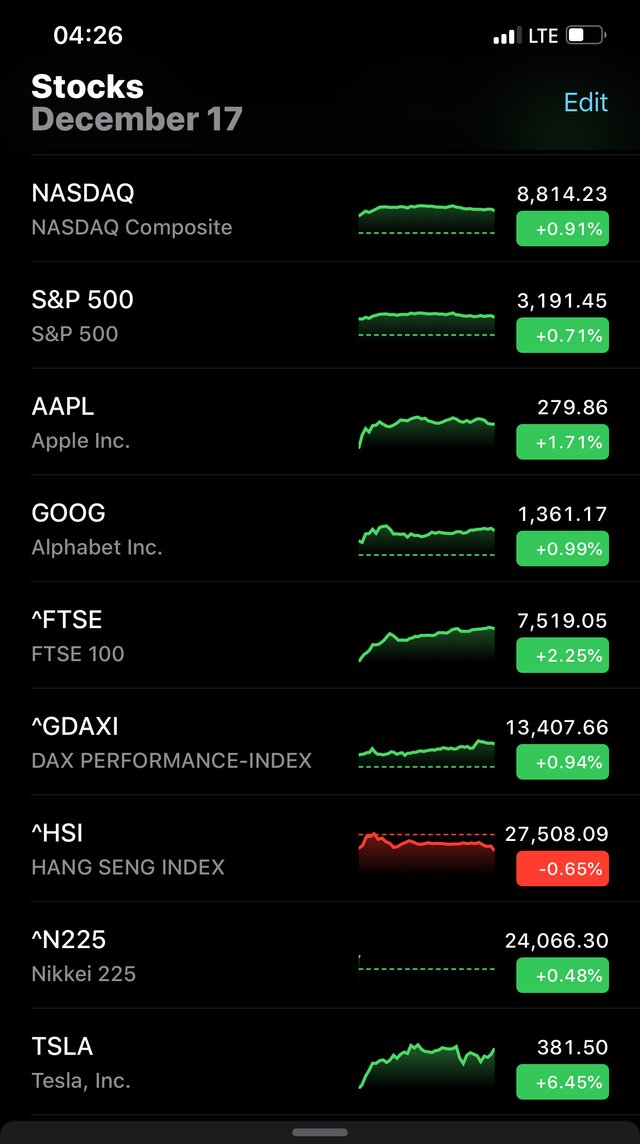 Tesla also moved 6% today, which is quite significant for a stock of this size without any major news.
Tesla Stock has had a quite the roller coaster ride in 2019.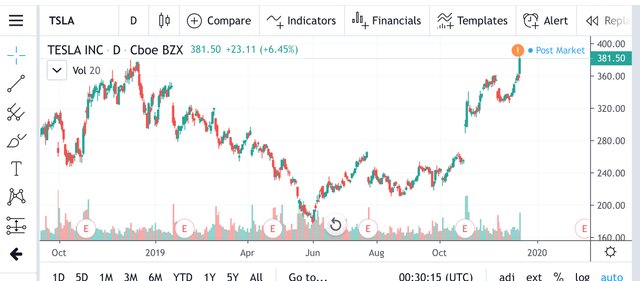 It came from a top, lost about 50% of its value only to double up and end up right where it started.
It will be interesting to see if the ATH will be broken, which in my mind would trigger a massive run to the next level of the stock.
This run will be triggered by short covering as well as the realization of investors how much Tesla will dominate the car market.
Something like FSD becoming closer to reality will also change the way people will evaluate the stock.
Therefore how the stock behaves around 400 will be quite interesting.
What is weird is how the media has recently changed its tune. That is often a sure sign for a top.