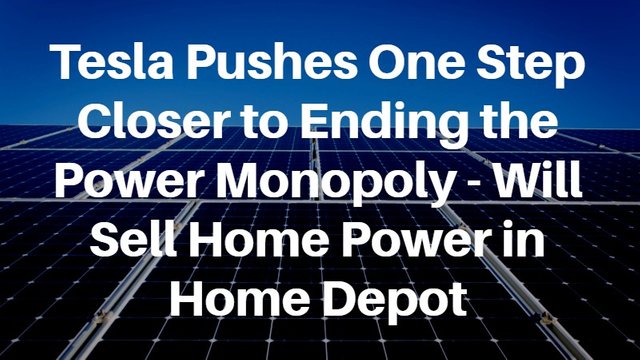 Tesla will start selling its solar gear for the in approximately 800 Home Depot stores starting in the first half of this year as the famous electric car giant makes a major test push in to the home consumer market Bloomberg reports.
Lowe's may also join the fray to sell Tesla's solar offerings.
The areas in the store will also be staffed by Tesla employees to push the marketing initiative...
Lowe's -- the second-largest U.S. home-improvement chain, after Home Depot -- has also been in discussions with Tesla about selling its solar products, said people familiar with the situation. At some point, Home Depot may also offer Tesla's much-anticipated solar roof, said one of the people, who asked not to be identified because the deliberations are private. Tesla, Lowe's and Home Depot declined to comment on those plans.
Other companies have unsuccessfully tried to market solar in the retail market and failed. But none with as much fanfare and cache as Tesla, which is led by its visionary founder Elon Musk...
Expanding Tesla's presence at Home Depot -- one of the largest retailers in the world, with more than 2,200 stores -- will be a good measure of its aspirations for solar. Several companies have tried, and failed, to make similar products financially viable. Plus, the U.S. solar market has recently contracted.
For Home Depot, Tesla's solar panels and Powerwall battery are an opportunity to get a bigger presence from a popular brand. It's already been a robust period for the home-improvement industry. Rising home values have spurred Americans to upgrade their properties, helping the chain avoid the malaise that has engulfed much of the broader retail industry.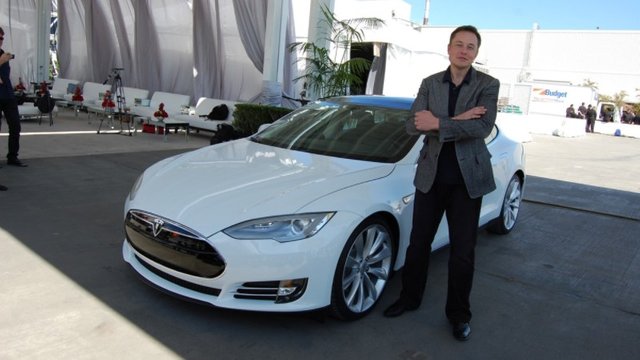 A solar panel system is expected to cost between $10,000 and $50,000 depending on size and other factors and a complete solar roof is averaging $52,000.
The power 'monopoly' will be watching this closely. If Tesla is successful it could mark the beginning of a real battle between the new wave of renewable energy controlled by the consumer and the power companies' doing anything they can to maintain control of the power grid and its cash cow.
---
Get More & Higher Upvotes: Steemfollower