This week we have had some great advances including starting testing on the Android wallet, our code has been accepted for the hardware wallet Trezor, continued testing of the 0.12.3b4 version of our desktop wallet and some final decisions on The Terracoin Foundations board of directors for the non-profit.
Testing of the Android wallet is going great and I am really excited about it! It allows easy use of the multi-signature feature that the Terracoin desktop wallet has. Multi-signature allows you to have joint TRC addresses that must be approved by two or more people before TRC can be sent. For example, my imaginary wife and I could have a joint TRC address where we both need to approve large purchases. This can easily be done through the Android wallet.
Next on the list of advances it the Trezor wallet. We have been wanting to get on a secure hardware wallet and TheSin put in some time making our code compatible with Trezor. Trezor has added our code to their github(https://github.com/trezor/trezor-common/commit/8a40c5f9ed73a6b07fe47d2db3e041872d544bfb#diff-8d6c05d28b065dc304e1152cbdbec734) and I imagine we will see it available in the next release.
Currently the testing of 0.12.3b4 continues and I am having a hard time breaking anything so that means we are making progress! It will include the in-wallet GUI proposal generation, optional alerts on wallet updates and updated Dash code to 0.12.2.3.
Lastly, we have moved the urgency of creating The Terracoin Foundation as a non-profit to the top of our list. We need this for a variety of reasons such generating signed certificates for the iOS store, accepting tax deductible donations, and most importantly having a clear hierarchy and system in place if something happens to one of us.
Once we found The Terracoin Foundation the board members will be as follows.
President – ClockUniverse
Vice President – TheSin
Treasure – Grandmaster_G
Secretary – SixofFive
All the team members are still active including JacobKerr and Fetticakes, and all our duties haven't really changed. We just need a board for incorporating the non-profit. We also hope to add another team member who has been working on our new website soon!
Before we get to the proposals, discoveries and numbers I wanted to point out that our Kiva team has been slowly growing.
Kiva is a site that lets you donate micro-loans to people around the world. We like the site because it shows that Terracoin community members are working in a variety of ways to help the world. Check it out and join our team! (https://www.kiva.org/team/terracoin/impact)
As I get to the decentralized governance items I wanted to point out that we had a late arriving proposal. Voting expires very soon so please get your votes in now! Voting is important because it helps shape future proposals and the future of Terracoin! You can always check proposals(https://services.terracoin.io/budget) and the decentralized governance(https://services.terracoin.io/superblocks) calendar on services(https://services.terracoin.io/).
Proposal Discoveries – Last Two Weeks
https://services.terracoin.io/discovery/?id=29
Active Proposals
https://services.terracoin.io/p/TerracoinHelpsTheWorld1?id=21
https://services.terracoin.io/p/part2?id=20
https://services.terracoin.io/p/80k_TRC?id=19
https://services.terracoin.io/p/Terracoin+Team+Pay?id=1
Numbers!
One month ago, we were at 0.00002405 BTC (.1969 USD) and today we are at 0.00001846 BTC (.1714 USD).
A year ago, we were at 0.00001322 BTC (.0169 USD).
We are ranked 697 on coinmarketcap with a market cap of $3,893,014 USD. Last week our market cap was $3,704,041 USD.
Source: https://coinmarketcap.com/currencies/terracoin/#charts
Terracoin Foundation Masternode Donations
1EGkZmxsUwczFen93WcrMvxAc3c5DWNGvg
Mattermost (This is The Terracoin Foundation's primary forum)
https://mattermost.terracoin.io/signup_user_complete/?id=ohowtejzq3br7kp66qe466b8my
Telegram
Newsletter Subscription
Youtube
https://www.youtube.com/channel/UCVt88faiKRWbMqaH_i6gXPA
Link List
Exchanges
Coinexchange - https://www.coinexchange.io/market/TRC/BTC
CoinsMarkets - http://coinsmarkets.com/trade-BTC-TRC.htm
C-Cex - https://c-cex.com/?p=trc-btc
Cryptopia- https://www.cryptopia.co.nz/Exchange/?market=TRC_BTC
NLexch - https://www.nlexch.com/markets/trcbtc
NovaExchange - https://novaexchange.com/market/BTC_TRC/
TradeSatoshi - https://tradesatoshi.com/Exchange/?market=TRC_BTC
Social Media, Forums, Github and Chat
Website - https://www.terracoin.io/
Github - https://github.com/terracoin/terracoin
Github Commit Activity - https://github.com/terracoin/terracoin/graphs/commit-activity
Explorer - https://insight.terracoin.io/
Services - https://services.terracoin.io/
Overview - https://overview.terracoin.io/
Blog - https://medium.com/@clockuniverse/
BetweenBlocks - https://betweenblocks.org/topic/58/ann-trc-terracoin-established-2012-decentralized-governance-masternodes-helping-the-world-fair-launch
Bitcointalk - https://bitcointalk.org/index.php?topic=1364146.0
Bitcoingarden - https://bitcoingarden.org/forum/index.php?topic=10780.0
Reddit - https://www.reddit.com/r/Terracoin/
Twitter - https://twitter.com/Terracoin_TRC
Facebook - https://www.facebook.com/TerracoinTRC/
Cryptocompare - https://www.cryptocompare.com/coins/trc/forum
Paper Wallet - https://walletgenerator.net/?currency=Terracoin
Cryptomiso - https://www.cryptomiso.com/#TRC
Masternode Ranking Sites
Masternodes Online - https://masternodes.online/
MNRank - http://mnrank.com/
Masternodes Pro - https://masternodes.pro/
Logo Pack
https://terracoin.io/bin/graphics/
Online Logo Links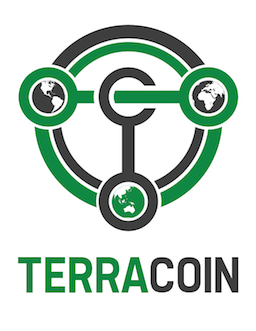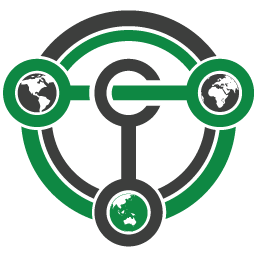 Shop
https://www.zazzle.com/terracoinshop+gifts
Mailing Address
The Terracoin Foundation
P.O. Box 86154
Portland, OR 97286