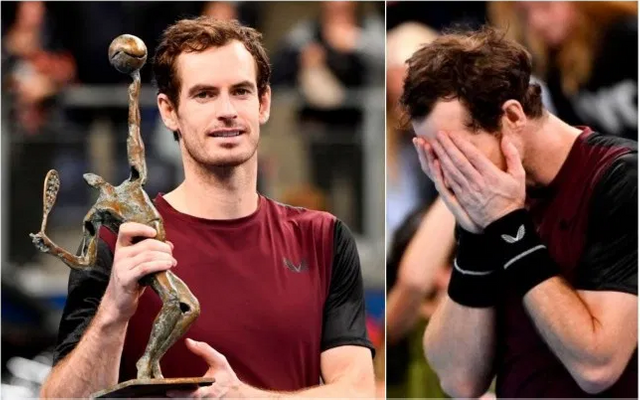 Andy Murray has defiled the limitation of his hip injury surgery and come out strong to win his latest title against fellow three-time Grand Slam champion Stan Wawrinka in a fiercely contested two-and-a-half hour tussle in Antwerp.
Andy Murray, lives and played to reign again as a tennis champion and was emotional as he saw himself beat Wawrinka 3-6 6-4 6-4 to seal the victory of what he called, "his biggest wins I've had after everything."
Murray who has been impressive in his career has yet again proved that he is good for the game and shows remarkable comeback after his hip surgery which left him written off after he revealed in a January press conference that he could potentially retire from the game.
'This is one of the biggest wins I've had after everything.'
---
My Thoughts.
I think Murray is an excellent player and has what it takes to keep competing professionally.
Over the years, he has shown that he has what it takes to be in the same ranks as Federer, Djokovic and Nadal and has showed remarkable strength even under pressure to win games.
When I watched the press conference where he was in tears talking about a possible retirement, I was in tears as well but knew deep down inside me that, is he tries to keep himself a chance at the title, he will get it. And he just did.
I also noticed Wawrinka playing like he knew he was going to win the game because Murray started out struggling but later came from behind to win the title, thereby stunning him
---
Do you think this is a deserved win for Murray?
Was Wawrinka over confident thinking Murray was washed off?
Will Murray be able to keep this winning streak up as he has just defiled the odds?
---