Lyon Open
Life in tennis is never ending, one tournament is ending, the other is tarting. Last week we got to see the tournament that took place in Dubai, this week the circus moved to Lyon, France.
Two days ago I got to see two new players at Lyon Open, the Hungarian Tímea Babos and the Romanian Irina Bara. They were both new to me, although I've heard about Tímea Babos. She had some good results in women's double. It turned out they both had good results at double which can be good but not necessarily an advantage in women's single.I didn't know what to expect and when you don't have expectations, you have the chance to really enjoy the match.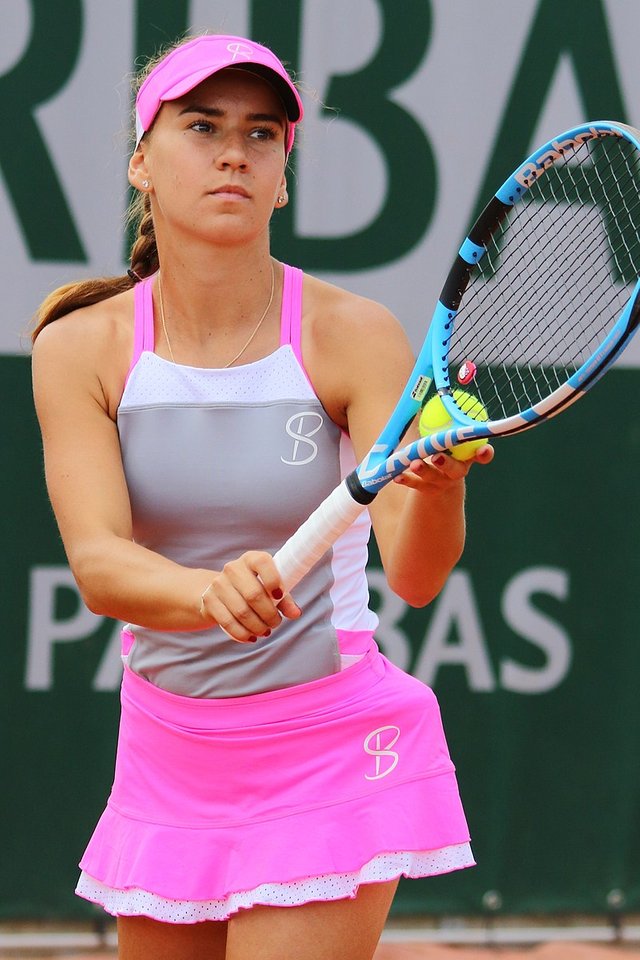 source
The first set was a little bit unbalanced. They both were fighting, doing everything they possibly could but the Romanian player seemed to be better and won the first set to 6 - 3 after 40 minutes.
The second set seemed to be more dynamic, more interesting as they fought fought really hard. Irina Bara wanted to win the set to win the match, Tímea Babos to stay in the game and she did but she had to work hard for it.
The third set was again unbalanced, Tímea Babos seemed to have an injury that made her life a living hell, you could read the pain on her face and her moves clearly shouted pain. At some point she requested medical attention, the physiotherapist assisted her but I'm not sure that helped. These kinds of injuries need treatment and rest, not hard work like tennis.
I was expecting her to quit but she didn't. She lost the set to 4 - 6 and Irina Bara won the match, qualifying to the next round. She's a really talented player, I see a great future ahead of her and hoping she can be the next Simona Halep. She's still young, she's only 21, so plenty of time for her to move up on the big board.
The Lyon tennis court is a joke. I've never seen such an awful court. The actual court, the playing surface is painted pink!!! with a white line marking the edges, and the rest is gray. It mat be fine if you're a player but watching the match in TV is quite frustrating as at some point you don't see the ball because of the gray color.