Update: now a minnow thanks to a generous donation!
This fine account with adorable #cat content needs a little help to get those last few Steem that will make it a minnow.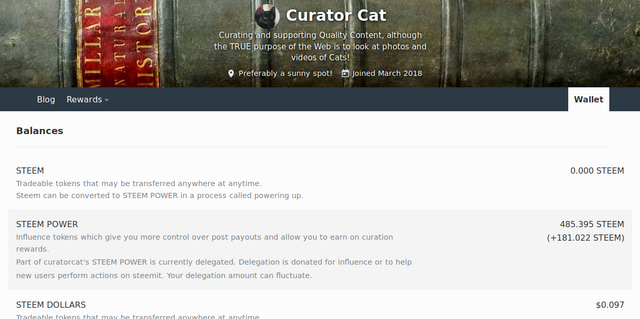 Please lend your support or @curatorcat
If you know of other good accounts that are nearly there then please let us know.