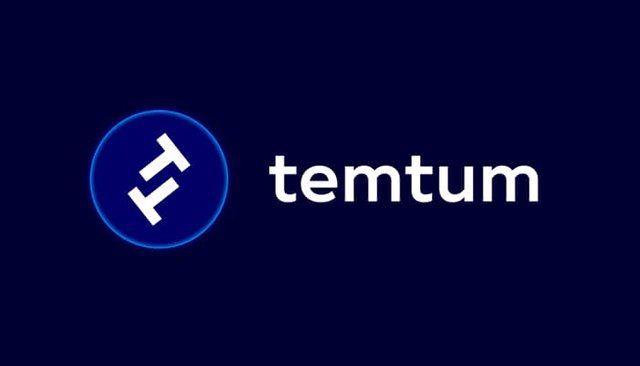 Hello readers, in this article I shall be introducing you to an innovative project I have come across in my search for a genuine blockchain project. This project is meant to assist in securing a truly distributed and complete Decentralization in financial transactions. TEMTUM is the platform. TEMTUM project is specially designed to solve the problems of Lack of scalability, security, Speed and other factors that are affecting the cryptoworld in general.
Although, the invention of blockchain technology and cryptocurrencies is gradually transforming the financial world, but there are several factors which hinder this innovative technology form doing exactly what it was meant for. These several challenges have hindered many individuals and organizations from adopting and being part of the blockchain technology, and the acceptance of cryptocurrencies for real life transactions has also been hindered. there is therefore the need to create a new platform with a blockchain that will solve these problems and pave way for a successful future in the use of cryptocurrencies for real life purchase of goods and services and other transactions. This is exactly why TEMTUM is here.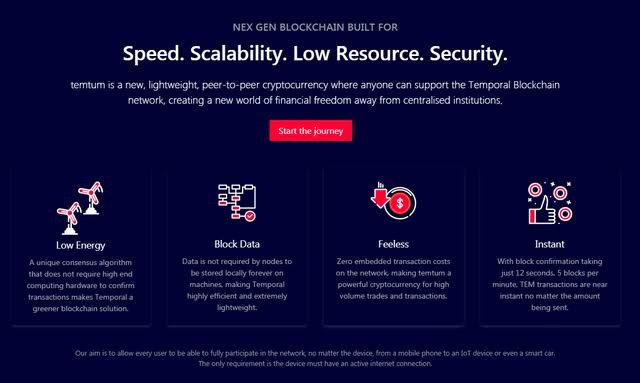 THE UNIQUENESS OF TEMTUM
TEMTUM is utilizing a Temporal Blockchain developed and licensed by Dragon Infosec. Temtum is leveraging on the outstanding opportunities of blockchain technology to provide solutions to many of the existing limitations in the current peer-to-peer networks. This will allow an improved network Efficiency by limiting network competition and making use of source of light from quantum randomness which will allow users to make payments with high speed , and high level of Scalability and of course an environmentally friendly payment method . This platform has been developed in such a way that it will be integrated into the present payment methods and will also act as single cryptocurrency for everyone to enjoy free transaction fees and other unique benefits during payments.
TEMTUM UNIQUE FEATURES
TEMPORAL SCALABILITY : TEMTUM is designed with the ability for Temporal scalability which will give opportunity for data to be stored in short term on the nodes without affecting the integrity and the complete history of the blockchain in any way . Any device including low powered device can effectively take part in the TEMTUM network and confirm transactions with ease, unlike the existing Bitcoin blockchain network which has to do with proof of work consensus.
HIGHLY SECURED: TEMTUM is using TEMPORAL blockchain which is designed with a Quantum secure network. Temporal blokchain is also making use of a photon source which allows the generation of random number and hashing algorithms which protect the network and save it from any attack. This kind of security level is exactly what the blockchain needs at this time.
HIGH SPEED OF TRANSACTION: with TEMTUM transaction there is no block size limitations due to the high level of consensus Algorithm created by the Team. Transactions using Temtum is not more than 12 seconds. This is like the fastest I have seen on blockchain so far.
REAL LIFE APPLICATION OF TEMTUM
Unlike several cryptocurrencies that have been created without a real usage, TEMTUM is created, tested and proven to be used for several transactions in real life. This is a way of connecting the virtual life to reality. TEMTUM will serve as a means of Exchange where users can use for payment of goods and services. Also, there is a Mobile POS , which is meant to provide payment solutions allowing the use of the existing means of payment alongside Temtum innovative Technology .
For Online Gaming, TEMTUM will be used in playing different games both the once created by Temtum and the ones integrated in to the platform.
For E-commerce payment application where every uses TEMTUM wallet to store and manage their Tem token using Mobile or web Applications. This will allow users to enjoy a smooth and secure payment using TEM .
With these advantages and features, It is obvious that in the nearest future TEMTUM will become widely used around the globe for payments in several Malls, stores and markets by everyone.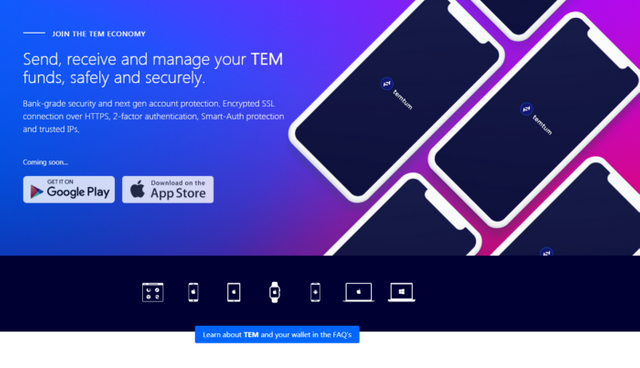 Whitepaper: https://temtum.com/downloads/temtum-whitepaper.pdf
Facebook:https://www.facebook.com/wearetemtum
Telegram: https://t.me/temtumcommunity
Twitter: https://twitter.com/wearetemtum
Facebook: https://www.facebook.com/wearetemtum
Authour's Bitcointalk link: https://bitcointalk.org/index.php?action=profile;u=2281902;sa=summary
Authour's name: funex
Eth address: 0xa30B9fE39d9983dF6A94b53C12EF6e44bCf1631c