Cześć,
Chciałbym się z wami podzielić moim małym kącikiem w domu gdzie mogę robić to co kocham - tworzyć muzykę i pracować z dźwiękiem.
Moja pasja zaczęła się wiele lat temu, gdy jako dziecko będąc u kuzyna przypadkiem w telewizji na kanale MTV (gdy jeszcze to był w miarę normalny kanał), usłyszałem Billy Talent - Fallen Leaves... zakochałem się wtedy w grze na gitarze... ale to długa opowieść na innego posta.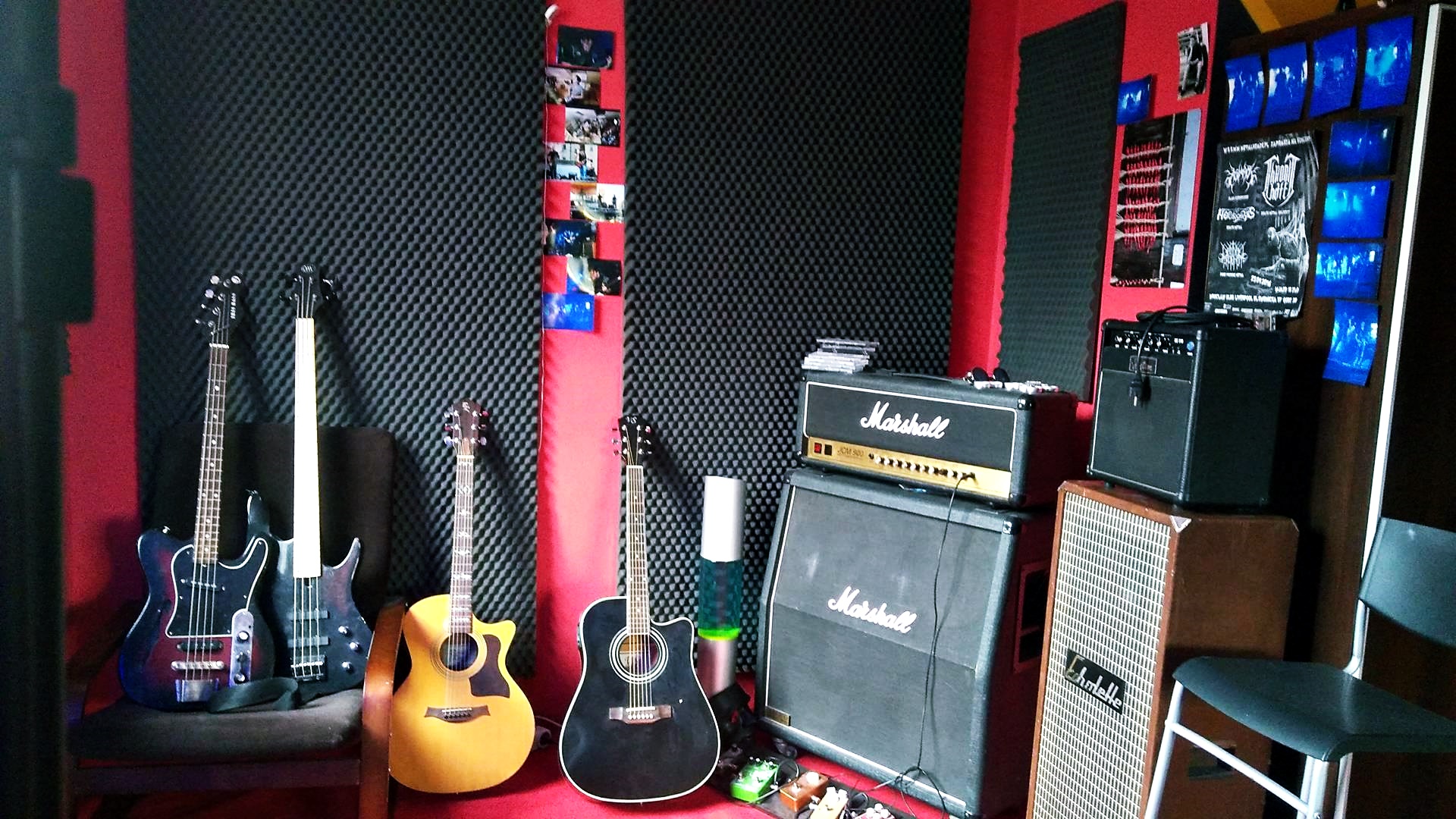 Po kilku latach wielce rozpalonej pasji gry na gitarze poczułem chęć już nie tylko grania coverów lecz pisania, komponowania i przede wszystkim NAGRYWANIA swoich utworów. Było to jeszcze w szkole gimnazjalnej więc nie miałem budżetu na pójście do profesjonalnego studia więc jedyną drogą do nagrań było samodzielne nauczenie się pracy z dźwiękiem.
Zacząłem więc czytać w internecie co jak działa i rozwijać się w kierunku muzyki, uczyłem się obsługi DAW (Digital Audio Workstation) (w moim przypadku Reaper), oraz jak sprawić by moje utwory brzmiały tak jak chciałem... A brzmiały na początku paskudnie... wierzcie mi na słowo.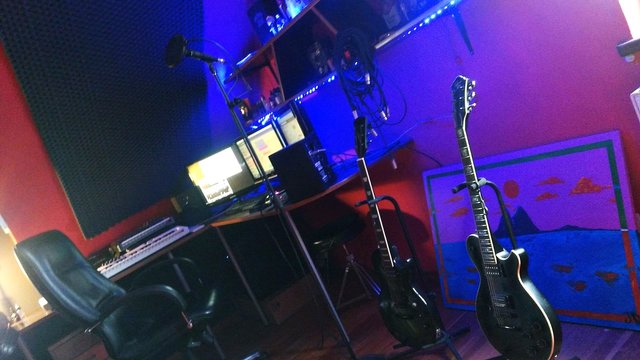 Po kilku latach chałupniczych metod nagraniowych, zacząłem się zastanawiać... skoro kocham pracować z dźwiękiem to dlaczego jeszcze nie pracuję w profesjonalnym studio nagrań? Odpowiedź była prosta... po prostu nie próbowałem się nigdzie dostać... Więc zacząłem rozsyłać swoje CV po każdym studio w promieniu 30km od miejsca zamieszkania... wszędzie odpowiedź wyglądała "nie mamy pieniędzy na pracowników, nie ma tyle nagrań", ale jedno studio dało mi szansę, za co po dziś dzień jestem bardzo wdzięczny właścicielom za wsparcie. Wzięli mnie pod swoje skrzydła dając potężny zastrzyk wiedzy nie tylko teoretycznej ale i praktycznej w pracy z klientami.
Nie chcąc zanudzać was szczegółami tej długiej historii, opisałem tylko ważne wydarzenia co sprawiło że dźwięk stał się moim hobby.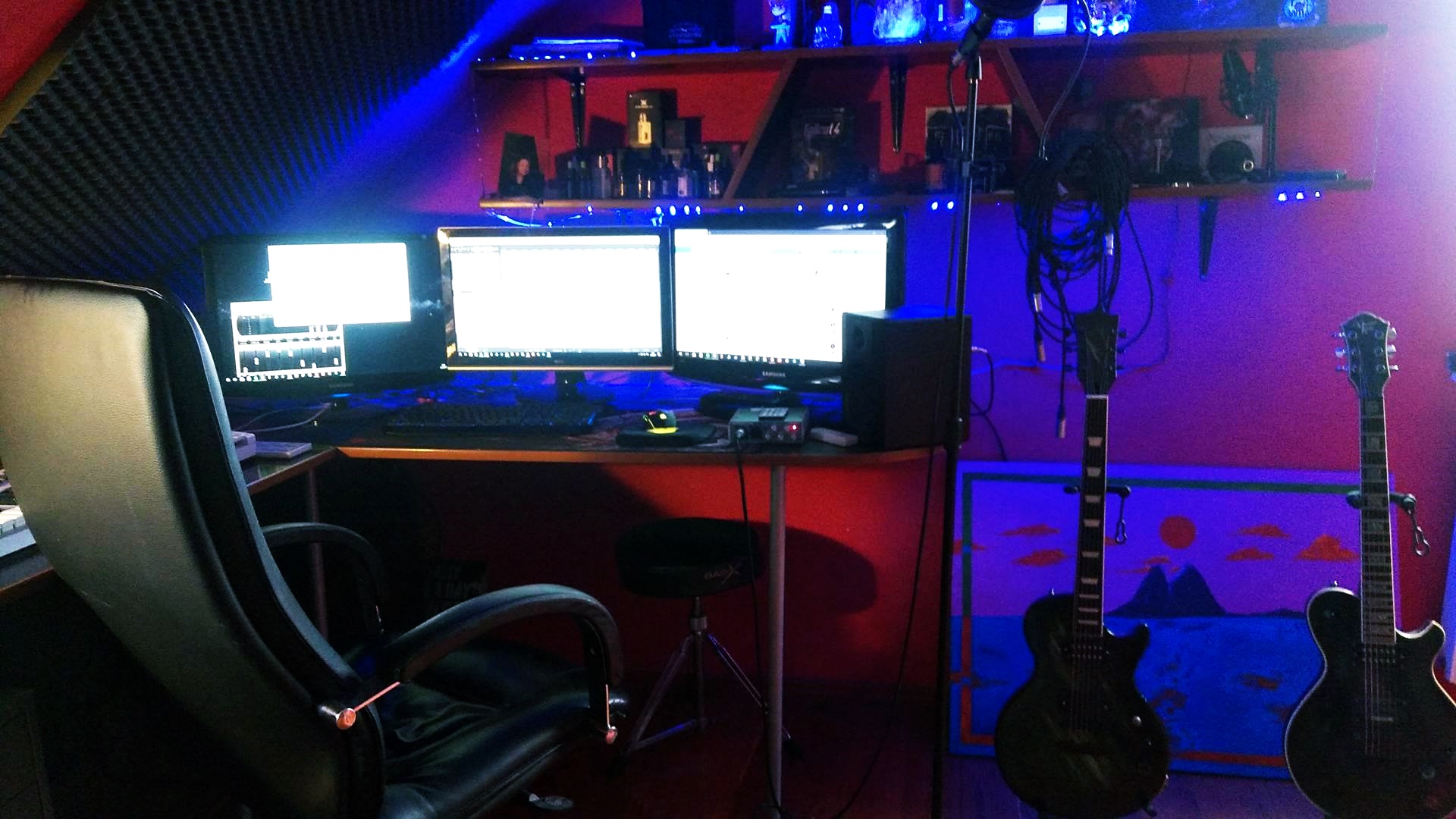 Powracając do hobby... mając już jakieś zaplecze wiedzy i obsługi sprzętu muzycznego kocham tworzyć/kreować/nagrywać muzykę pod każdą postacią. Sprawia mi to niezwykle dużo radości i satysfakcji.
Dziękuję że mogłem się tym podzielić,
Jeśli Cię zainteresowałem kliknij fallow po więcej postów o muzyce,
Zapraszam również do śledzenia mojej serii SkrytaMuzyka gdzie przedstawiam mało znane polskiej publiczności utwory.
Jeśli Ci się podobało -> fallow
Dziękuję że czytasz,
Pozdrawiam
JB