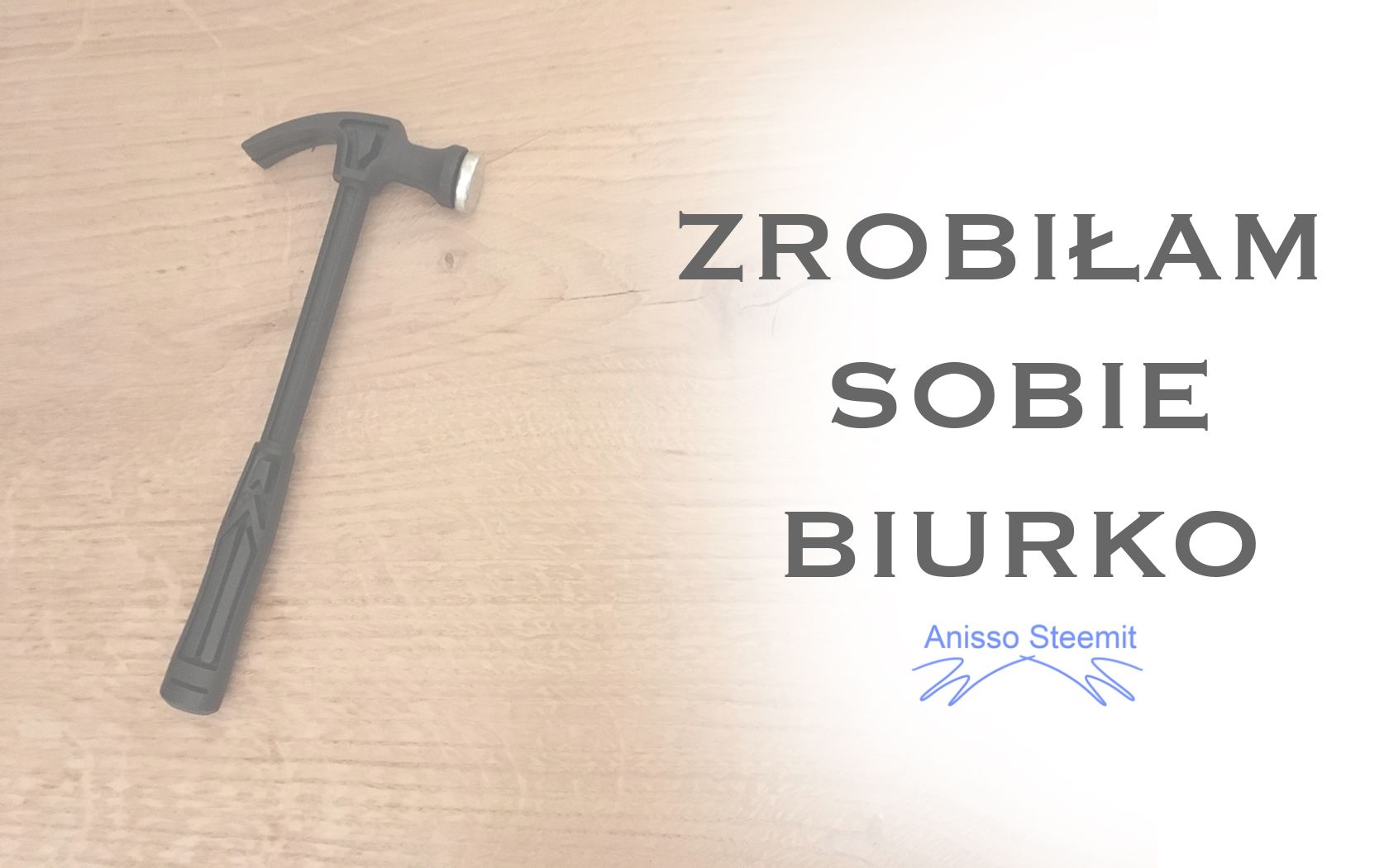 Hej!
Gdybyś kiedyś spotkał mnie w autobusie, możesz być pewien, że właśnie skroluję tablicę pinteresta. Jest to mój ulubiony serwis, na którym jest nieskończony zbiór zdjęć. Ich oglądanie działa na mnie mega pobudzająco i włącza mi się kreatywność. Jest to moja skarbnica inspiracji.
I to właśnie na Pintereście znalazłam projekt, który postanowiłam własnoręcznie wykonać i dzisiaj wam pokazać.
Krótko o historii HAIRPIN
Jak wiadomo trendy przychodzą i odchodzą, tak jest i w tym przypadku. Nogi tego typu są używane już od ponad siedemdziesięciu lat, a obecnie obserwuje się ich powrót. Ich wynalazcą był Henry P. Glass, który pracował w Nowym Jorku dla projektanta przemysłowego Russel'a Wrighta. Nogi zostały wprowadzone na rynek w 1941 roku i zyskały bardzo duże zainteresowanie, stały się symbolem desingu połowy ubiegłego stulecia.
Skąd ten pomysł
Zbuntowałam się i zaraz po skończeniu liceum sprzedałam biurko. Nie chciałam iść na studia, więc uznałam, że będzie mi zbędne. Z czasem okazało się, że na studia jednak poszłam i dość mocno odczuwałam brak tego mebla (sic!). Czarę goryczy przelała nauka kaligrafii, którą rozpoczęłam w tym roku. Pisanie na łóżku przestało się sprawdzać.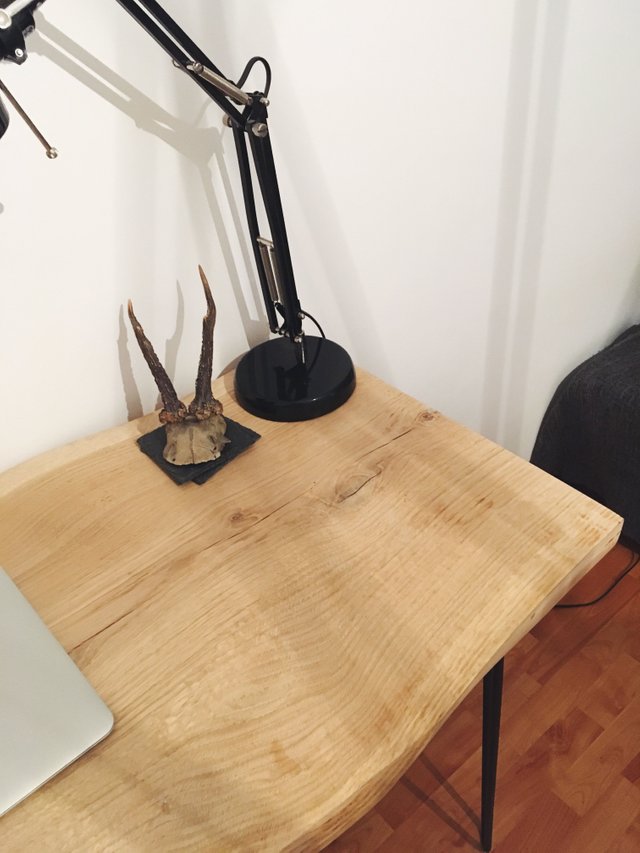 Dlaczego zrobiłam, a nie kupiłam
Ceny za takie biurko są szalone, serio. Na stronie http://szyszkadesign.pl/hairpin/ wahają się między 1000zł a 3000zł, w zależności od wymiarów. To był jeden z powodów, dla których zdecydowałam się zrobić mebel własnoręcznie. Kolejnym i głównym bodźcem było to, że uwielbiam rzeczy z historią, długowieczne. Jestem pewna, że z tego biurka będą korzystać moje dzieci, a później wnuki. I że jakiś skrawek mnie zostanie pod postacią tej dębowej dechy ;)
Koszty
Szczęśliwym zrządzeniem losu kupiliśmy z @apismellifera kilka lat temu dębowe dechy. Mieliśmy wtedy jakiś pomysł na nie, ale ostatecznie go nie wykonaliśmy i deski zostały. Gdy je kupowaliśmy były one mokre=tańsze i przez ten czas zdążyły wyschnąć i były gotowe do użycia. Koszt tej, którą wykorzystałam to około 150zł. Co do nóżek to miałam pecha, niestety brat rzucił kilka miesięcy wcześniej pracę w firmie blacharskiej, więc okazja by je dostać za darmo przeszła mi koło nosa :P Ostatecznie nóżki zamówiłam na olx za 160zł już z wysyłką. Tak więc, cena całości zmieściła się w 310zł.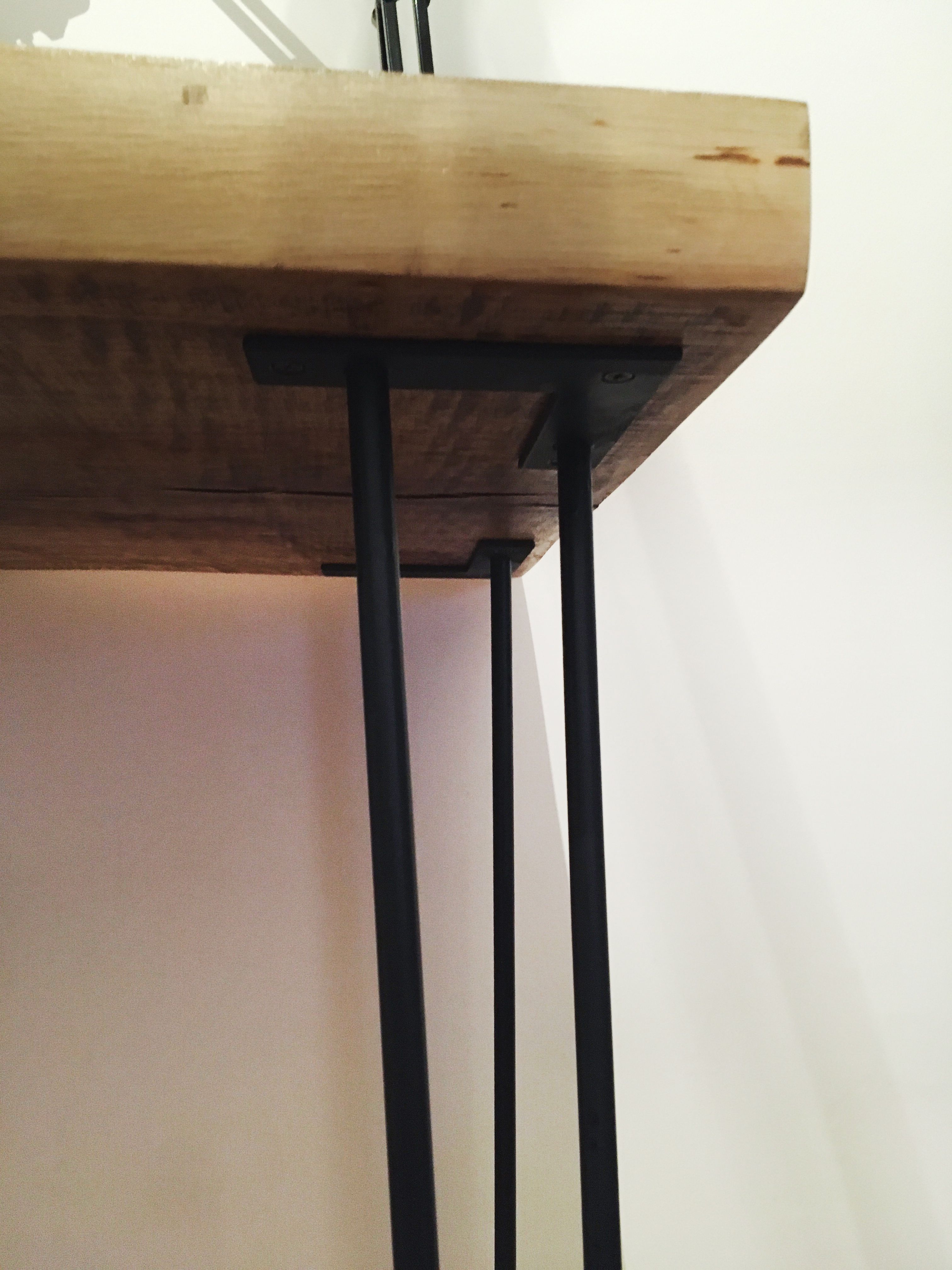 Wykonanie
Wcześniej miałam do czynienia wyłącznie ze składaniem mebli z Ikea, więc stworzenie własnego mebla kojarzyło mi się z wyzwaniem. Znacznie lepiej wychodzi mi gotowanie, niż wszelkie roboty domowe :)
Jak się później okazało, wykonanie biurka było bardzo proste. Deskę docięłam na wymiar, wyszlifowałam i zaimpregnowałam bezbarwnym lakierem ochronnym. Kupione nogi pomalowałam na czarno. Przykręciłam nogi do blatu wkrętarką. I taaadam! Spełniłam swoje marzenie :)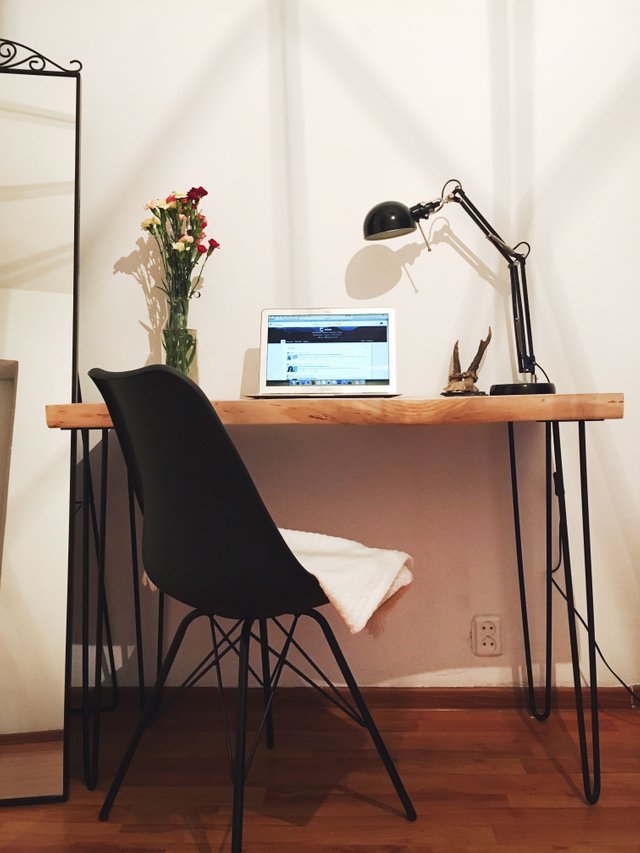 Post bierze udział w Tematach Tygodnia (Temat 3; To moje własne dzieło!)