Vapaée - Telos DEX (v1.2.0)
Vapaée - Telos DEX (v1.2.0)
https://vapaee.io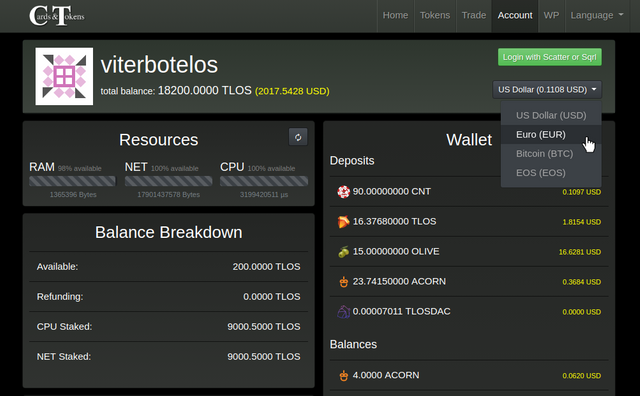 The first cycle of the worker proposal (WP#12) was completed and approved. THANK YOU VERY MUCH!!
That means more work for me but I'm more than happy to do it. In fact, it's almost ready. Next Monday I'll be releasing the PREMIUM (v2.0.0) version of Vapaée DEX which will be suitable for cell phones.
Tonight I released an update that includes most of the features promised for the PREMIUM version. You can check the details of the progress here
There was an issue with the first cycle and that was that it included a review video to be made by Thomas Louis, a very successful and well-known influencer in the crypto space. Unfortunately, it was a scam and I felt like a child, but luckily early enough to not having sent any money.
That's why I returned 30K TLOS to eosio.saving of the WP#12 (see trx) because that was the money that I was going to use to pay him for this video.
I also did what I was supposed to do with the funds from my previous WP#7 and that is buying 400Mb RAM for the Cards & Tokens platform (which is composed by 4 different contracts, 100MB RAM each). Here I explain why I didn't do it before
Thank you again for supporting my work and if you think that I should continue with the next version (DELUXE v3.x.x), please vote to approve the second cycle of this Working Proposal #12 using Scatter or Sqrl wallets.