Vapaée DEX - BASIC version released
Vapaée Telos DEX is live
Thanks to everyone who is supporting this project. Finally, the first version is live and ready to use.
Here are some screen captures to illustrate how to interact with Vapaée Dex using SQRL wallet
vapaee.io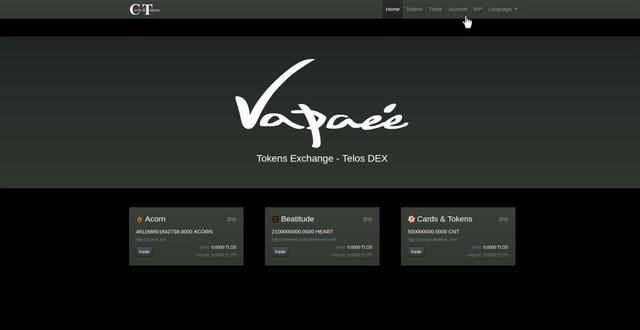 Go to account section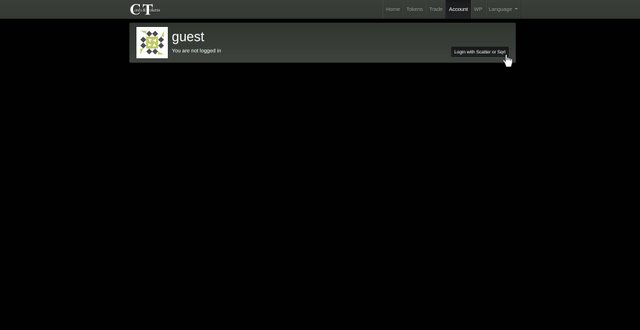 Login with Scatter or SQRL wallet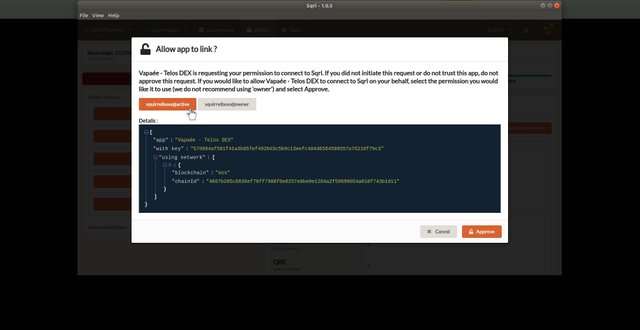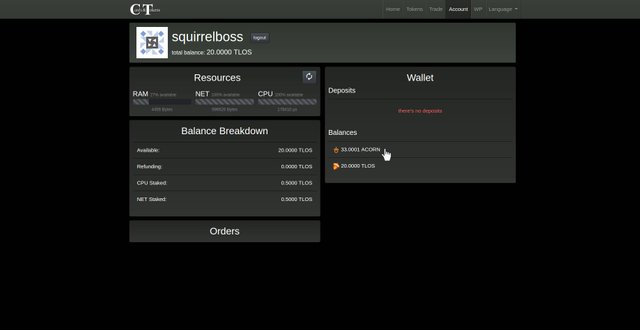 Confirm identity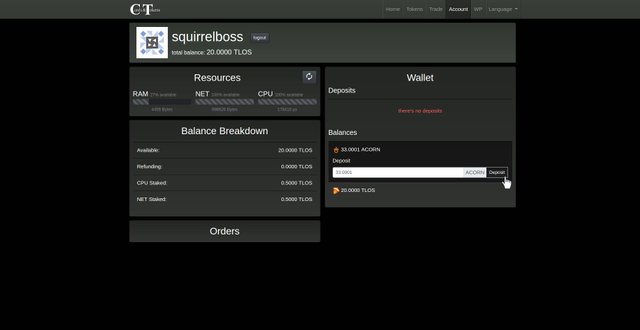 Press over any token you have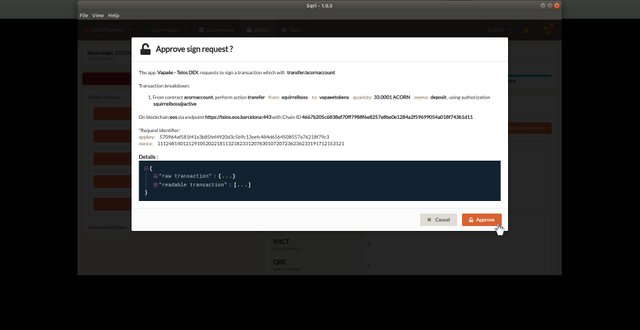 write down the amount and press DEPOSIT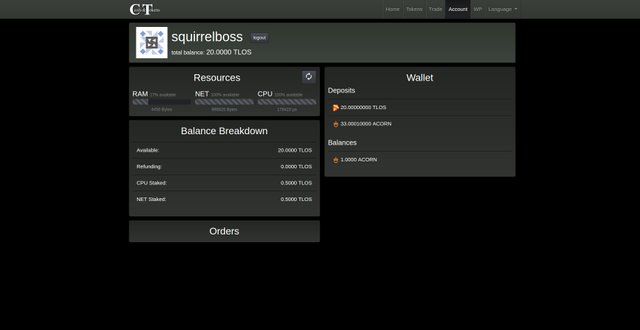 Now you have some tokens deposited in the Vapaée smart contract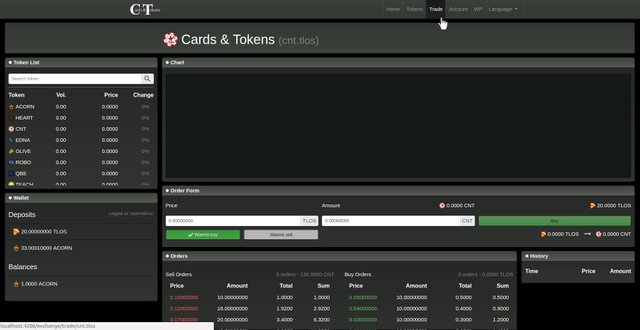 Go to Trade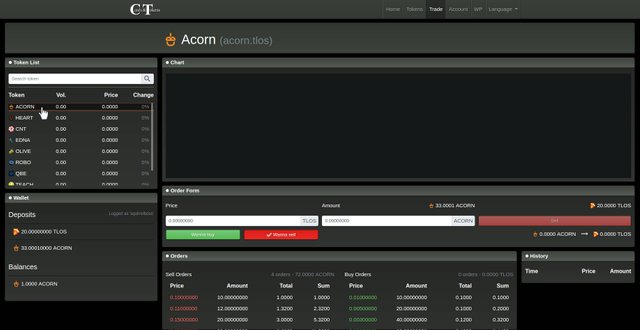 Select the token you want to trade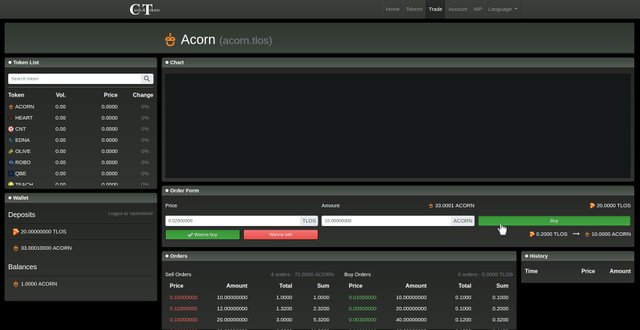 Write down the price and amount you want. Select if you want to Sell or Buy, the confirm the action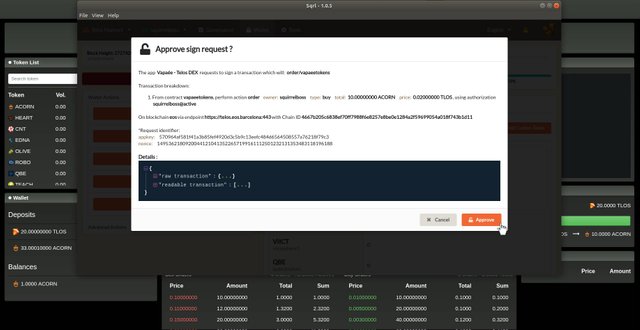 Finally, confirm the transaction in the wallet
Worker Proposal
This is the first of a series of four versions of this Vapaée DEX. If you think is worth it, please support my work by voting for the Worker Proposal #12.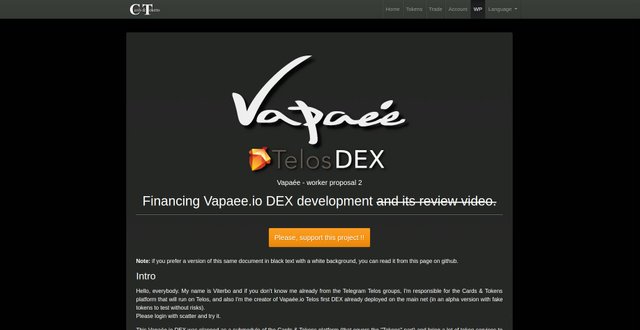 https://vapaee.io/exchange/wp