Steem Bounty for anyone who can apply lesson from Scatter Integration Walkthrough #1 from Liquidapps.io into our wordpress websites + Are you a West African Steemian? Come to Telokanda Telegram & get free Telos Tokens & Telokanda Discord for KANDA.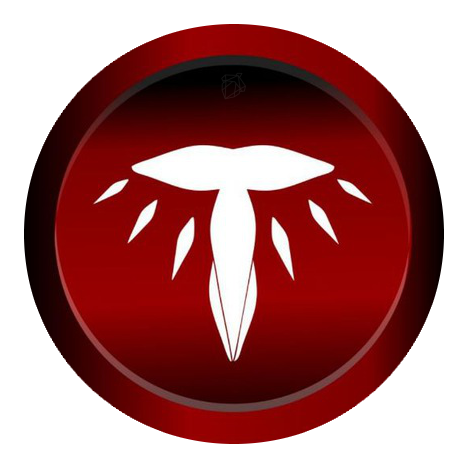 Come to our telegram https://t.me/telokanda and also our discord https://discord.telokanda.com and if you are African get 1 free Telos token over telegram and 1 Free KANDA over discord. KANDA will be used as our Steem Engine SCOT tribe token, pegged 1:1 with telos KANDA, and which will work within the Telokanda ecosystem alongside another Native telos token TEDA, used in our Telokanda Advertising Network which will be getting some help with @dclick and @kws after @ackza had a talk with him in Dclick.io discord here https://discord.gg/knSqFNt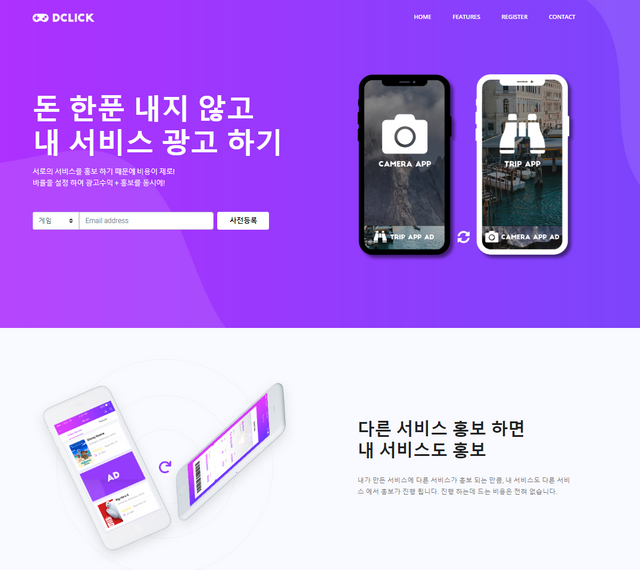 We will be supporting @dclick in telokanda. They will be a service we will promote but we are also going to work directly with @kws and find out how many users we can bring to Dclick and how many extra telokanda branded features we can acquire. I hope we can reach deals where we can offer users and make negotiations on behalf of our user advertisers. Dclick already has the perfect system to allow us to put Advertisements in the post of West African Steemians, so they can get paid Dclick tokens, KANDA can work the same way through a Steem Engine SCOT tribe where the KANDA tokens and DCLICK are paid out via WSCOTBOT or Distribubot, and an EOSIO peg of Dclick token can also be created and sold on Newdex.io and Telokanda will also help facilitate this. We will use the power of our knowledge base to provide consultation and networking wherever we can or our potential clients and partners, leveraging the rising power of West African social media users to provide income for them.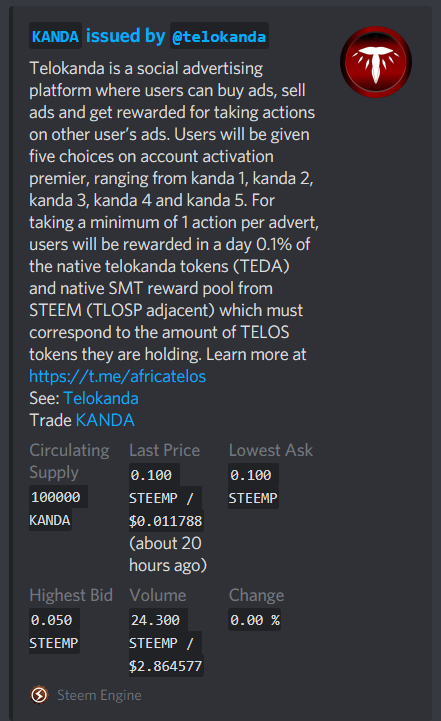 Purchase KANDA tokens here: https://steem-engine.com/?p=market&t=KANDA
Also there is a 1000 steem bounty for anyone who can take this Scatter Node JS developer course and teach @ackza how he can add scatter Node JS login and airgrab buttons into his wordpress website.
So to be clear to get the 1000 steem you must actually be able to watch this ~30 min course, and follow the instructions to add scatter to a wordpress website, and, if you think you can take on this challenge, i will grant you access to a wordpress server that you can use. If you also complete this task, you will be given tokens in whatever projects I actually use this scatter integration on including @ddate @telokanda @asshole @sandiegocoin and others. You must speak with @ackza on telokanda telegram here https://t.me/telokanda We have already paid Telokanda Founder @empato funds to cover Mobile data bills to have data to manage the group and we paid $100 to @citimillz and he bought a laptop to continue his work. And @ratzen in Venezuela was given $110 to buy a laptop as well for his work on @ddate so we are serious and want to show we have money for bounties.
We need to have someone who can take this course, AND understand the value of the skill involved. Learn this skill and you become a Blockchain developer and can have a few projects on your resume, and go out into the world and get amazing Job interviews. These skills can be the key to getting you a serious job in the IT world, as all eos and telos dapps can use scatter and if we get scatter into a wordpress website, or even a wordpress PLUGIN, the possibilities are endless for the amount of dapps we can then create! All thanks to the power of West African Blockchain Networking and Advertising. https://telokanda.com (Site still under construction but has appropriate links, new site to be launched in 2020 with dapp and token listing on Newdex.